Vandals were forcefully marrying our ladies – Residents
Community leaders in Arepo frustrated us out – NSCDC
There are indications that the Federal Government may have recorded considerable success with regard to the war against pipeline vandals, as 2,000 miscreants fall into the net of security operatives and others forced out of their comfort zones.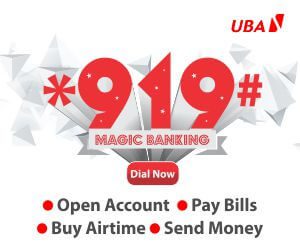 A week-long investigation by our correspondent revealed that the recent 'Operation Fire-for-fire' launched by the men of the Nigerian Army, Nigerian Navy and the Nigeria Security and Civil Defence Corps across Ijegun, Ikorodu, in Lagos State; Arepo, in Ogun State and some parts of Ondo State had made life difficult for the miscreants and their patrons, usually called black market dealers.
According to findings, some of the vandals and black market dealers, who had built houses and bought several luxury cars with proceeds of their unlawful business, have been forced to sell the properties to make ends meet in their new locations.
A resident of Makogi, a small town after Magboro, Ogun State (names withheld) is one of the victims of the clampdown. From the proceeds of the unlawful business, the single mother, popularly called 'Eleha', has built two bungalows and was on the third house when soldiers started arresting the dealers from their homes in the area.
Eleha, who usually puts on burka (hijab) to cover her face when she sets out to buy petrol, popularly called water, from the vandals, still sells petrol discreetly. But she admitted that the activities of the security operatives had affected her so much that she found it difficult to pay her children's school fees.
"Life is really difficult now because we have been forced to reduce the price from N8,000 (50 litres) when there was fuel scarcity, early December 2015, to N3,000 now. I hardly make a profit of N500 daily now compared to when I used to make N5,000 daily at the peak of the scarcity," she told our correspondent.
She said the development had truncated all her plans because, before now, she had planned to sell the illegal fuel for another 20 years. She narrated how she had asked her three girls and a boy their desired profession, saying, "While the three girls chose medicine, nursing and electrical engineering, respectively, the boy said he wanted to be a military police. I was happy and said with excitement: 'Thank God, if you become a soldier, I will be able to sell petrol for a long time."
But this appears to be an illusion now as security operatives continue to comb the entire neighborhood every week to arrest both the sellers and buyers of the stolen petrol. While the mother of four still manages to sell petrol discreetly because the Operation Fire for Fire' has not been totally successful in Arepo and Magboro, her counterparts in Isawo, Konu, Abule-Oba, off Agric bus-stop, and Ikorodu, in Lagos are not as 'lucky'. Most of them have abandoned their homes and absconded to unknown locations as security operatives take charge of the areas.
"I had to abandon the house I built in Ikorodu to rent an apartment in Ketu with my savings. I was cashstrapped when I got to Ketu because I had to pay for the new apartment and school fees of my children. I practically turned to a beggar to feed my children and to raise some money to start selling pepper in Mile 12," another dealer popularly called 'Iya Segun' told our undercover reporter.
In the case of 'Iya Prince', she was beaten to her game by the soldiers. The mother of four, who used to sell food and fresh pepper in the morning and petrol at night, said she was shocked when the soldiers raided her resident, close to S.Y hotel, Tapa road; Oke-oko area.
Though she was lucky that she was out of stock when the soldiers arrived her resident, the sight of the armed men and the way they harassed the owner of the S.Y hotel made her change her mind about the illegal business.
"The soldiers were armed to their teeth looking so mean and ready to kill anyone they caught with fuel. They thought the owner of the hotel was selling black market too and they harras and took him away. If they could beat the rich man that much, what would they do to me and my skinny husband?" she asked rhetorically.
THE SOLDIERS ARE OUR HEROES – RESIDENTS
For the concluding part of this story and others, grab your copy of The Point from your nearest vendor