Germany-based Olufunke Oshonaike who plays for Sports Club Poppenbuttel III in Hamburg, is a Nigerian table tennis star who has represented the nation in many competitions including her fifth Olympics appearance in the 2012 Summer Olympics in London, alongside winning six gold, four silver and a couple of bronze medals in the All Africa Games in 2007 and 2011 respectively. In this interview with The Point's Uchenna Ajah, the 40-year-old mother of two, who started playing in the national team at the age of 14, opens up on the challenges she faces as a profes- sional table tennis player. Oshonaike whose first contact with the ping pong game started on septic tank slabs and on makeshift boards in the early 80s, also found time to advise today's youths on the steps to success. Excerpts…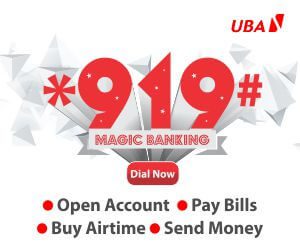 How do you think Nigeria can improve its table tennis to secure a good position in Africa and the world as a whole?
We need good training and a lot of competition. I started playing outside, on the street, before moving to the hall. The problem nowadays is that the kids want money before they become champions. They give up easily and they are not so determined like we were when we first started.
What are some of those things you would have done today if not for table tennis?
I would have loved to be a broadcaster or an actor.
How are you planning to spend life outside playing tennis professionally?
I wish to continue working as a table tennis coach in Germany or move back home to be the women's national coach.
Stars in different spheres of life have one or two experiences to share enroute stardom. Can you recount some of your painful experiences in table tennis on your route to success?
No bad experience for me! I love the game and it had given me so much to be cheerful about.
How do you spend your weekdays from Sunday to Saturday?
I have matches most weekends in Germany or I go to church but I also find time to do a lot of relaxation on Sundays.
What is your advice to youths who see you as their role model?
They should love and have passion for the game. Above all, they must be disciplined, focused, determined and must not be after money so much.
Away from youths, how are you coping with family life as a mother and professional table tennis player?
I'm married for more than 10 years now! But I'm still active today because of the love and encouragement I get from my family…really, it's not easy as a mother because I hate to leave my children behind.
Finally, what targets are you setting for yourself in the second half of 2015?
Hopefully, I'm working towards doing well in all major championships I will be taking part in this year. And of course, I look forward to improving on my personal record in the All Africa Games.
How best would do you want to retire when you quit active tennis?

Just like I said earlier, I wish to continue working as a table tennis coach in Germany or move back home to be the women's national coach.