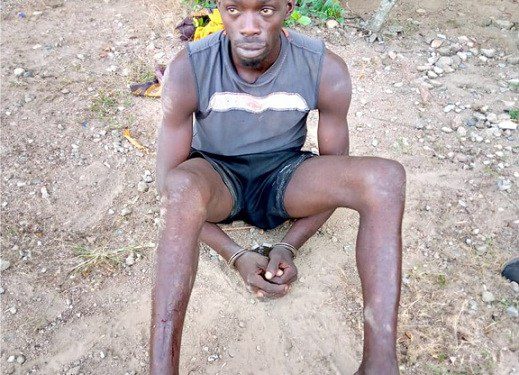 BY TIMOTHY AGBOR, OSOGBO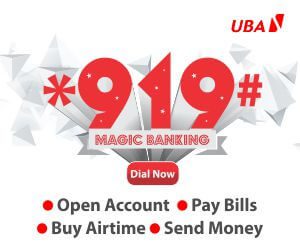 The Police in Osun State have arrested a 23-year-old suspected notorious cultist, Saheed Wasiu, for allegedly killing no fewer than 20 people in the state.
Wasiu was said to have confessed to being a member of the Eiye confraternity, led by a deadly and notorious cultist, Rasheed Hammed, also known as Oko-Ilu, who has been arrested and remanded in  Correctional Custody sometimes ago.
According to the command's Public Relations Officer, Yemisi Opalola, the suspect, popularly known as K-Federal, was arrested on May 7, 2021 at about 2:00pm around Alusekere area of Ede.
Opalola disclosed that Wasiu also confessed to participating in the murder of no fewer than 20 people in the ancient town and dropping off their corpses inside various rivers and other locations.
Giving insights into how the suspect was nabbed and the innocent people he allegedly hacked down, Opalola said, "Upon a tip-off received that one Saheed Wasiu  popularly known as K-Federal, one of the deadly and notorious members of the Rasheed Oko-Ilu led gangster, was around Alusekere area, Ede, Osun State, police detectives from Special Anti-Cultism unit swung into action and arrested the suspect.
"During the interrogation, he confessed to being a member of Eiye confraternity led by one Rasheed Hammed, a.k.a Oko-Ilu who has been arrested and remanded at Correctional Custody sometimes ago. Suspect confessed to have participated in the killing of almost 20 innocent citizens of Ede town and dropped their corpses at Osun River, Sagba area, Ede."
"Among the victims they have killed are Wale, Jamiu, Ganiyu, Azeez, Eyimba and others. The suspect will be charged to court after the completion of investigation," the PPRO said.
Also, the command nabbed a 24-year-old woman, Olayemi Lawrence, who impersonated a police officer to steal from residents of the state.
Lawrence was accused of robbing a Point of Sales operator after presenting herself as a police officer.
She was said to have arrested the operator, a girl, dispossessed her of some money, POS machine, mobile phone and other valuables.
The PPRO explained, "On May 9, 2023 at about 3:00pm, one Lawrence Olayemi was rescued by the police from a mob for alleged stealing and brought to Ata-Oja Division, Osogbo.
"In the course of interrogation, it was discovered that sometime in the month of April, 2023, the suspect went to a POS stand belonging to one Oyero Odunayo but managed by a sales girl and presented herself as a Police Officer serving at Ata-Oja division that she was under arrest and ordered her to follow her to the Station, having seized the victim's bag containing one POS machine value yet unknown, sum of N20,000.00, one small phone, valued at N15,000.
"Along the road as they were going, the suspect tricked the victim by asking her to make a photocopy of a document but before the victim could come back, the suspect had run away with the seized bag. Other items the suspect stole from another victim and were recovered from her included a sum of N246,650, Opay POS machine valued at N30,000, one Android serviceable phone, one Eksu ID card, one voter's card, two POS business record books, one Itel small phone without battery, all contained in black bag."
"The suspect transferred the sum of One Hundred Thousand (N100,000) from the POS machine to an account in one of the commercial banks. The suspect will be charged to court after the completion of investigation," Opalola said.