The constant vandalisation of Pipelines, destruction of oil and gas infrastructure and the illegal dealing in Petroleum products in the country has once again caught the attention of the federal government who through intelligence –led operations made a harvest of arrests following a week –long surveillance.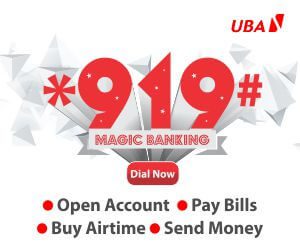 Prior to the arrests, there had been massive destruction of Government investment in the Petroleum Industry, and loss of lives through the criminal activities of some undesirable elements.
The Point reports that, the matter became worrisome to stakeholders in light of the negative effects it has on the country's economy.
It was in an apparent move to halt this trend of wanton destruction of lives and property in a critical sector of the economy, that the IGP has reorganized and empowered the Anti-Pipeline Vandalisation Unit of the Force to decisively tackle these criminals and their collaborators.
Sources revealed that, a coordinated operations based on credible intelligence and assistance from the key players in the petroleum sector, the Anti-Pipeline Vandalisation of the Nigeria Police Force arrested eighteen (18) suspects, impounded two vessels and twenty trucks loaded with stolen petroleum products.
According to the Force Public Relations Officer, Don Awuna, "on November 1st, 2016, at about 0220hrs, a sustained surveillance and monitoring of Ellen vessel and crew members sailing from Rivers, Bayelsa and Delta States water ways to Lagos State with illegally refined AGO (Diesel) on board was embarked upon by the IGP's Task Force on Illegal Petroleum Bunkering.
Consequently, on November 3rd, 2016 at about 0830hrs, the Task Force trailed and intercepted Ellen vessel at Satomen's Jetty located at Amuwo Odofin in Mile 2 area of Lagos State where it had discharged the illegal refined AGO (Diesel) into eighteen (18) Trucks, 33,000 liters each. The vessel, crew members, the eighteen Trucks and other suspects were promptly arrested and taken into custody by the IGP's Task Force on Petroleum and Illegal Bunkering.
In a similar development, another vessel branded MB OPUDA SHIP was also intercepted and arrested at the same Satomen's Jetty located at Amuwo Odofin in Mile 2 area of Lagos State after discharging suspected illegally refined AGO (diesel)".
He said the investigations into these cases were ongoing and that all suspects will be arraigned in court to face the law.