BY TIMOTHY AGBOR, OSOGBO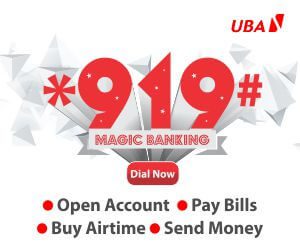 The Police in Osun State have arrested two car dealers for allegedly defrauding a businessman, Kehinde Oluwaseun Agboola, to the tune of N40 million.
The suspects, Adeleke Shola, aged 41, and 28-year-old Abdullahi Adam, were said to have conspired to fraudulently obtain the said amount of money from the victim. It was learnt that their victim gave them the money to set up a car business for him.
The Investigating Police Officer, Deji Agbomabini, of the Prompt Response Unit, said Agboola hinted that the duo collected the sum of N40 million from him.
He alleged that the suspects absconded after collecting the money from him sometimes in November 2021.
Shola was arrested on September 28, 2022, while Adam was nabbed on October 2.
During prosecution, Agbomabini prayed the court to allow the police to keep the suspects in custody for two weeks pending the arrest of other fleeing suspects.
The IPO said that the charges brought against the suspects bordered on conspiracy, obtaining money by false pretence and stealing.
He explained that sometimes in November 2021, Shola, Adam and others at large hoodwinked the complainant by fraudulently collecting the sum of N40 million from him under the pretense of setting up a car business for him.
He told the court that further investigation would be carried out in Oyo State and Abuja to arrest other fleeing suspects and recover some of the exhibits.
Chief Magistrate Olusegun Ayilara granted the IPO's application.