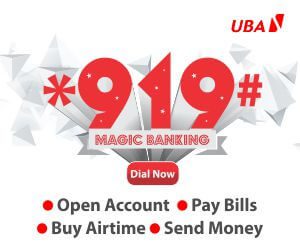 BY TIMOTHY AGBOR, OSOGBO
Five aggrieved residents of Osogbo, Osun State, have accused the police of illegally arresting and extorting them of their hard-earned money.
This reportedly happened as a landlord at Jaleyemi area of Osogbo invited some policemen from the Anti-Vice Intelligence Squad of the Osun State Police Command, Oke-Fia to help him evict some of his tenants from their apartments.
The security officers allegedly ended up arresting five residents who were mistaken to be occupants of the building which they visited.
Adewumi Muhammed, Tobiloba Ogedengbe, Sikiru Abimbola, Hassan Ahmed and one other man whose identity was not known were said to have been arrested with their motorcycles (three in number).
According to Hassan Ahmed, who spoke on behalf of those arrested, the police detained them and collected the sum of N49, 000 from them as bail without telling them their offence.
Ahmed, who described himself and others as victims of circumstance, said that the policemen who effected their arrest were all dressed in black mufti. He said he was in the area to see his friend that lives three houses away from the building that the police visited originally.
He stated that the police detained him alongside his friend and three others with his motorcycle and two other motorcycles found in the house.
He added that one of the motorcycles that were taken from the house belonged to another person who lent it out to a friend. When the owner showed up at the police station to claim it, he was reportedly detained alongside those in police custody. However, the bike owner was released a few hours later.
Says Ahmed, "On May 6, 2022, I went to visit my friend around Jaleoyemi in the evening, but I did not meet him. As I was about to leave, I met him on the way so we decided to sit and talk outside his house. After a while, I decided to leave because my friend had told me to buy her bread.
"As we went further, I saw a Sienna car parked beside my motorcycle with some armed men dressed in black. They had come to the third house to my friend's house on the invitation of the landlord to help him evict some of his tenants.
"As we were coming out, they made an attempt to start my motorcycle, then I rushed to them saying it was my motorcycle. Before I was done talking, they started beating my friend and I. One of them called Audu placed a handcuff on my right hand. I ran away as he was making an attempt to hold my left hand.
"I ran to meet one of my brothers who advised me to go to Dugbe Police Station to report myself so that they can help remove the handcuffs. When I got there, they advised me to report myself to the Oja Oba Division. They had carried my motorcycle and two other motorcycles in the compound with them to the Oke-Fia Police Station.
"On getting to the Oja-Oba Division, the officers I met called their boss who asked them to detain me but refused to remove the handcuff before locking me in the cell all through the night.
"On next morning, one officer identified as Audu came to Oja-Oba Police Station to transfer me to the Oke-Fia Police Station but cuffed my two hands to the back.
"At the Oke-Fia Police Station, they placed me in the cell till their boss came. After I explained to their boss, he asked them to give us our phones so we can call our relatives, but they refused and locked us up. At about 2pm, they took our statements and returned us to the cell.
"One of the owners of the motorcycles came to the station to claim his motorcycle, he explained to them that he only lent the motorcycle to someone in the compound. The officers asked him to call those whom he gave the bike to.
"When he called, the police detained the three of them, taking five of us into custody. After a few hours, they released the man. Later in the evening, they were calling us out one after the other asking us to pay a certain amount of money as bail before they released us.

"After much pleading, they took N20, 000 from me, they took N18, 000 from Tobiloba Ogedengbe and Sikiru Abimbola and N11, 000 from Adewumi Muhammed and released all of us but refused to release the motorcycles.
"When I got to the Oke-Fia Police Station on Monday, May 9, 2022, officer Audu took N3,000 from me saying that he would help me get my motorcycle.
"When their boss arrived, I provided the motorcycle particulars as requested. They then asked me to go bring all the people (former owners) who had used the motorcycle before I bought it.
Meanwhile, two people had used the motorcycle before I bought it and I already presented the document for change of ownership to them but they refused."
It was gathered that the Commissioner of Police in the state, Olawale Olokode, and the Special Adviser to the Osun State Governor on Security Matters, Mrs. Abiodun Ige, intervened in the matter before it was eventually resolved.
Hassan disclosed that his N23, 000 had been refunded and his motorcycle was also released to him following the intervention.