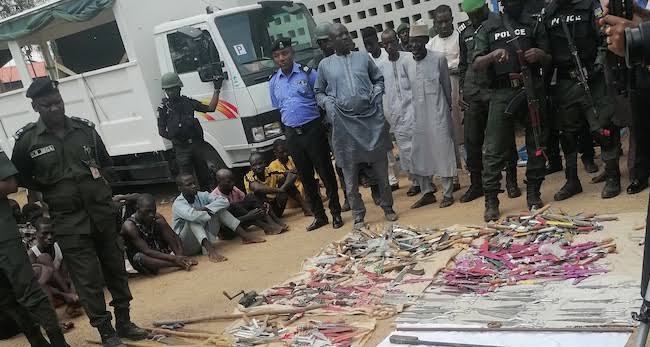 The Kano State Police Command has expressed its readiness to commence the raiding of workplaces of blacksmiths, who fabricate dangerous weapons that hoodlums use to loot, kill and torment innocent members of the public.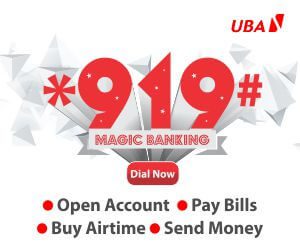 The State Commissioner of Police, Mohammed Usaini Gumel,
disclosed this, on Thursday, while briefing newsmen on the efforts of the Police toward dislodging thugs (Yandaba) from their hideout in Dala hills, Dala Local Government, which is the most densely populated Local Government area in Kano State.
According to Gumel, the ancient business of iron thrives in Kano, including blacksmithing, which has been an age-long business but unfortunately has been hijacked by some bad elements, who are trying to sabotage the genuine trade.
"You can see the various types of knives on display and anybody, who looks at these knives, would know that they were not fabricated for domestic use but rather for committing violence on human beings. From the edges of the knives, they have the semblance of jack knives, and should only be used by officers of conventional services, comprising the Military and the Police.
"Currently, our artisans, blacksmiths are now producing these weapons without minding the consequences but all they know is to produce and sell them to criminals at giveaway prices. Thereafter, the criminals arm themselves with the weapons, which they use to attack innocent citizens and kill if they refuse to surrender their property," Gumel said during a press briefing held atop the notorious Dala hills.
Meanwhile, the Commissioner disclosed that he had sent an invitation to artisan blacksmiths to come around for dialogue, during which they would be educated and sensitised on the inherent dangers of fabricating dangerous weapons for members of the public.
"If a customer comes to you, it is mandatory for you to confirm his trade on whether he is a butcher and what he intends to do with the weapons that he is ordering to be fabricated for him," the commissioner said.
According to the police boss, as soon as the blacksmith discovers the evil intention of the customer, as a good citizen, he should immediately lodge a complaint to the nearest police station for immediate action, at the end of which the customer would be arrested and charged to court for prosecution.
Following the unhealthy development, the CP invited three blacksmiths, namely Auta Makeri of Kwandarama village in Minjibir Local Government Area; Bala Israila of Santa Bulo village, Bichi; Sarkin Kira of Adakawa Quarters and Dayyabu Gawuna of Gawuna quarters in Gawuna, to the Command for dialogue, warning that if they failed to report to the Command, he would be compelled to declare them wanted.
Earlier, the Commissioner, for the first time stormed and climbed the top of the notorious Dala hills, the hideout of thugs, known as Yandaba.
While atop Dala Hills, he declared that his storming of the hideout of Yandaba was not only historic but signalled the end of the road for the perpetrators of criminal activities within the neighbourhood.