The Police in Lagos State have begun investigation into the death of a 36-year-old man allegedly mauled by two German dogs belonging to a church in Lagos.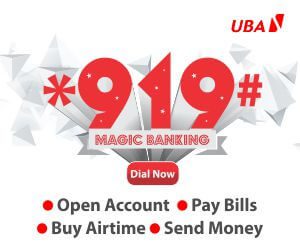 The Police Public Relations Officers of Lagos Command, Superintendent of Police, Benjamin Hundeyin, confirmed the incident in Lagos on Sunday.
Hundeyin said that the younger brother of the victim reported the incident to the police at Abule-Egba area of Lagos.
He said that on Tuesday at about 11.30 p.m., his elder brother was coming home and two German dogs came out from church premises and bounced on him.
"The man said the dogs gave his elder brother several bites all over his body. The police immediately visited the scene of the incident by detectives led by the Divisional Crime Officer.
"On arrival, the dogs were not seen. The victim was said to be rushed to Orile Agege General Hospital for treatment by the family.
"On getting to the hospital, it was discovered that the victim had given up the ghost. Family forcefully removed the corpse for burial according to Muslim rite," he said.
The PPRO, therefore, advised members of the public to always cage and vaccinate their dogs.
"You are liable for any damage caused by your pets," he warned.
In another development, the Police Command in Lagos State says it has arrested three members of a syndicate that specialised in duping unsuspecting passengers in commercial vehicles.
Hundeyin said those arrested were Abiodun Bamidele, aged 48, Olumide Faleye, aged 45 and a female suspect, Toyin Adekoya, aged 49.
He said the suspects were arrested at about 10.30 a.m. on Friday, September 23, at Omole Estate, Phase 1, after their victim raised an alarm.
"The suspects, while operating in a Toyota Camry car, with registration number KSF 608 GH, would disguise themselves as driver and passengers.
"They pick unsuspecting passengers and start discussions about some dollars purportedly kept in the boot," he said.
The image maker said investigation revealed that the gang started this crime in January.
Hundeyin further said the suspects had since been arraigned.