BY TIMOTHY AGBOR, OSOGBO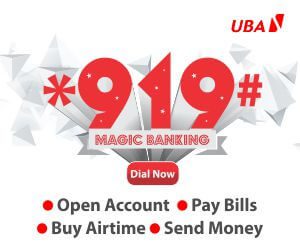 Pandemonium struck in Gbongan town, Ayedaade Local Government Area of Osun State on Tuesday when members of the National Union of Road Transport Workers and some hoodlums clashed over the control of the motor parks in the local council.
Some factional members of the union were said to have mobilized some hoodlums and armed them with dangerous weapons such as guns, cutlasses, clubs and charms to attack and dislodge the officials of the Gbongan branch of NURTW.
The leadership of the union in the town, chaired by one Adedeji Ezekiel, was said to have also gathered its union members to retain the control of the parks.
A security source told The Point that the town was thrown into confusion around 3:00pm on Tuesday when the opposing hoodlums stormed Obada road in Gbongan, close to one of the NURTW parks in the area.
There were exchange of gunshots between the two groups before residents and passersby started scampering for safety.
In the midst of the melee, no fewer than two persons sustained severe injuries. One of the NURTW members simply identified as Ayefele was injured while a chairman of one of the NURTW parks was also macheted on his head.
It was gathered that swift intervention of police team from Gbongan Police Division prevented further break down of law and order in the area.
According to a source, "the trouble started because one popular hoodlum called Biggie wants to become the Ayedaade Local Government National chairman and that was why he mobilised his boys to take over the parks. He was resisted by the NURTW members."
Meanwhile, the police said it arrested seven suspects in connection with the clash adding that one of the chairman of the motor parks was hacked in the head with a machete.
The Police Public Relations Officer in the state, Yemisi Opalola confirmed the incident to our correspondent on the telephone saying that peace had been restored to the town.
Opalola said, "It is true that there was a clash between NURTW members and some hoodlums in Gbongan. The chairman of the union sustained deep cut in his head. He was the one that reported the attack at our station.
"Seven suspects were arrested and normalcy has returned to the town. I heard that some people wanted to take control of the union and the parks in the town and that was why they clashed," she added.