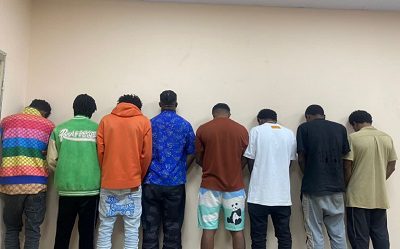 The National Crime Centre of the Nigeria Police has paraded 10 suspected cyber criminals who specialise in cloning banking websites to perpetrate high-yield investment scams and money laundering.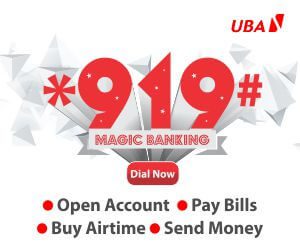 The arrest of the suspects was one of the tangible results of the partnership forged between the Nigeria Police Force – National Cybercrime Centre (NPF-NCCC) and major Nigerian Banks to fight criminals who target the banking and financial sector, as well as unsuspecting members of the public falling victim to High-yield Investment Fraud.
The Force Public Relations Officer, ACP Olumuyiwa Adejobi made this disclosure on Wednesday.
According to him, "on the heels of the above, the Nigeria Police Force National Cybercrime Centre swiftly initiated a coordinated, intelligence-led operation, leading to the arrest of eight notorious cyber criminals.
"This operation spanned from 16th to 20th August 2023 and was in response to the emergence of a new cyber threat characterized by the creation of cloned banking websites to facilitate high-yield investment scams and money laundering.
"The arrested suspects include Nwaonicha Emeka aged 30, Osaretin Oghomwen aged 27, Sunday Aniekan aged 23, Devine Daniel aged 19, Ibrahim Abdulaziz aged 21, Daniel Breba Omamuke aged 23, Muhammed Azimeye aged 29, Aniwen Abraham aged 23, Pasca Obinna aged 27, and Godwin Chinaza aged 26, all male residents of the Federal Capital Territory (FCT).
"They have all confessed to their various degrees of involvement in these criminal activities and will be charged to court upon the conclusion of the investigation.
"Efforts are also underway to inform and support victims of these fraudulent schemes on a global scale. Additionally, the fraudulent online platforms involved in these activities have been confiscated.
"Members of the global cyber community are strongly advised to remain vigilant and report any platforms that promise unrealistically high returns on minimal investments or any other forms of cybercrime through the dedicated e-reporting portal," he advised
The Inspector General of Police, Kayode Egbetokun, according to Adejobi, has reaffirmed his commitment to making technological advancements a cornerstone of the fight against crime.
The IGP commended the Nigeria Police Force – National Cybercrime Centre's efforts and urged its Director, DCP Uche Ifeanyi Henry, to intensify the Centre's collaboration with other agencies and uphold fundamental human rights in the pursuit of reducing cybercrime and cyber-related crimes in the country to the barest minimum.