…as over 50 others rot away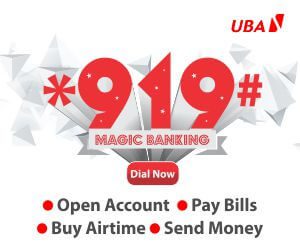 No fewer than 50 police operational vehicles have been abandoned to rot away at almost all the police stations in Lagos. A week-long monitoring of some police stations in the state indicated that the majority of thevehicles were either donated by individuals with a view to enhancing the police patrol fleet or by police community relations committees to improve community policing.
Investigations by The Point revealed that majority of the police drivers lacked the maintenance culture that could keep vehicles in good shapes. Painstaking investigation revealed that aside from patrol vehicles bought with the tax-payers' money, many other utilities for logistics made available by Government had also been abandoned.
They include motorcycles, computers, mobile-phones, walkie-talkies, handsets, and generatorsamong others. At the Isokoko Police Station in the Area 'G' Command, an abandoned vehicle sighted by The Point's correspondent, had been converted by market women into amake-shift shop for the sale of vegetables and onions.
At the Alausa, Ikeja office of the Task Force on Environmental Sanitation and other Offences, no fewer than five of such vehicles were abandoned to rot. An amala meal seller is based in one of the vans at the Task Force office. Findings also revealed that officers working at the task force office had not deemed it fit to refurbish any of the vehicles with the amounts of money made from the daily fines and special levies collected from erring drivers/private individuals.
"Most of the time, they blame the government for not making provisions for new vehicles that could make their jobs easy. You then wonder what they do with the ones being provided yearly by patriotic Nigerians, which include corporate bodies and the government. The irony of it all is that the police lack the mental capacity to reason that government property should be properly maintained," a civil servant, who would not want his name in print, told our correspondent at Alausa, the state seat of power.
One Inspector Fabiyi, a retired police officer who now works for a private company, told The Point that "police patrol vehicles used to at the workshop section of the police; but today, such a department is either existing as a slogan or just for the sake of it."
According to him, it is not out of place to say that the modern day policeman "is too pre-occupied with how to line up his pocket than how to service vehicles. Even at the station level, there used to be provisions for vehicle maintenance.Today, there is nothing like vote for servicing vehicles. The police patrol team has to fuel the vehicles, carry out repairs, fix new tyres and do sundry things."
Further checks revealed that
For the concluding part of this story and others, grab your copy of The Point from your nearest vendor