A police officer attached to Ikotun Police Station in the Area 'M' Division of Lagos State may face disciplinary actions over illegal sale of commercial motorcycles kept in his care. The officer, identified as Inspector Alimi Ahmed, is the Station Officer in charge of keeping seized motorcycles, popularly called Okada, and allied exhibits, before they are transferred to Alausa, Ikeja.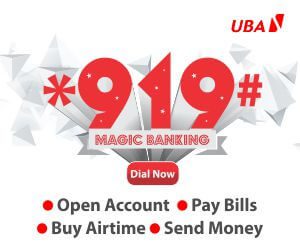 Investigations by The Point revealed that, barely three weeks ago, a police Inspector seized an Okada from a commercial motorcyclist, saying that the victim had contravened the law. A source close to the investigations told our correspondent that the victim had to run around with a view to getting enough funds to recover his motorcycle before it would be taken to Alausa.
Two days later, however, the source said, the victim was at the police station, ready to part with the money demanded for the release of his Okada only to find that his motorcycle had been sold to another person. He reportedly met a man riding on his highly prized Okada a few metres from the station, with a passenger sitting comfortably on the back seat.
The source revealed further that there was a struggle between the new rider and the original owner, who wondered why his Okada would be given to a stranger to ride without his consent. But to the owner's surprise, the rider claimed that the station officer had actually sold it to him for a fee; and that he was the new owner.
The Point was informed that the two parties dragged each other to the station officer, who pleaded with the original owner to take it easy, adding that his motorcycle might have been sold in error by the authorities.
The SO decided to 'settle' the original owner by paying him a sum of N60, 000 to let the sleeping dog lie when he saw that he was ready to make trouble. The Point learnt that the dust raised by the matter had hardly settled when one Corporal Yunusa Azeez, serving at the same station, reportedly seized a motorcycle from a rider who had violated the Lagos State Government's law by plying areas already marked, 'no ride zone'.
It was gathered that Yunusa almost immediately, handed over the seized Okada to the Station Officer, in person of Inspector Alimi Ahmed
For the concluding part of this story and others, grab your copy of The Point from your nearest vendor