BY TIMOTHY AGBOR, OSOGBO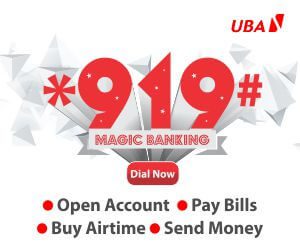 The Osun State correspondent of Daily Trust Newspapers, Hameed Oyegbade has been attacked by some members of the All Progressives Congress in the state for covering the local government election held on Saturday.
The attack occurred at the election collation center located within the premises of Osogbo South West LCDA, Awosuru in Osogbo at about 1:37pm.
Narrating his ordeals in the hands of the angry APC members, Oyegbade said some policemen attached to the collation centre looked away as the attackers pounced on him.
"I was covering local government election in Osogbo when some members of All Progressive Congress attacked me on Saturday, October 15, 2022.
"They said I should not cover the election. I attempted to educate them that they do not have the authority to dictate to me not to cover the election but they didn't listen."
"They attempted to seize my phone. They threatened that they would kill him. I must appreciate a local government chairman and few reasonable ones among the APC members who cautioned the overzealous ones that attacked me."
"I must not fail to recognise the very unprofessional conduct of some of Policemen and a policewoman at the scene. As I was being attacked, the police operatives on election duty were watching without doing anything. I expected them to protect me but they didn't. A policewoman was even telling me to leave the place. So sad."
"Because of the mob, I couldn't advise the fair complexion policewoman that she was not doing the right thing. A police officer from Ataoja Division Police Headquarters later came to me and politely appealed to me to leave. So, I have left the place."
"The experience was traumatising. The action of the APC members was not a big deal. Of course, as a journalist, I know it's part of job hazard. The most unfortunate part that made me sad was the role of the policemen and the policewoman in particular."
Meanwhile, the Osun State Correspondents Chapel of the Nigeria Union of Journalists (NUJ), has condemned the attack.
A statement issued by the chapel's secretary, Lateef Dada, disclosed that some members of the APC were said to have prevented journalists from covering the process at the collation centre.
He said those journalists that covered the election within Osogbo metropolis had gone to the collation centre to monitor the goings-on, but, some party members stopped journalists that wanted to go into the premises of the LCDA secretariat from accessing the venue.
Dada explained that some overzealous party members later attacked Oyegbade, who had managed to sneak into the centre and was recording videos for his report.
"The attackers threatened to destroy Oyegbade's tools and kill him. The timely intervention of some council officials at the scene prevented the members from mobbing him," the statement read.