Sokoto State Governor, Aminu Waziri Tambuwal, has said that the crisis in the Niger Delta region required more political engagement rather than military solution.
Governor Tambuwal also said that the ability of the country to rise to the challenges facing the nation would ultimately define the true worth of its leaders.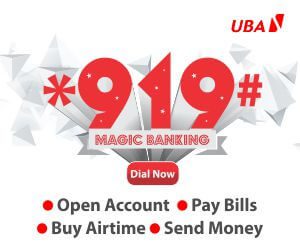 The governor said these on Tuesday in Sokoto while hosting participants of Course 25 of the National Defence College, who were on a study tour of the state.
He said, "The crisis in the Niger Delta is one that requires more political engagement by all stakeholders. Rather than use military might, we should lay much emphasis on engaging all parties in a dialogue. The militants, especially, must seize the initiative to restore peace in the region and ensure socio-economic stability.
"Every country of the world is facing some form of challenges; what is important is the ability of the leadership to rally round, discuss and engage all stakeholders to come to a peaceful resolution of such issues."
Tambuwal, however, commended the Nigerian military and other security services for their efforts in ensuring internal security, adding that the successes recorded in the fight against Boko Haram should inspire them to look for solutions to other security challenges such as kidnapping and armed robbery bedeviling other parts of the country.
He said President Muhammadu Buhari had good intentions for the country and urged the people to support his efforts by embracing peace at all times.
On the theme of the tour, "Enhancing food security for national development: The role of state governments," Tambuwal said Sokoto had embraced modern farming techniques and had joined other entities in declaring food a major security issue.
"In the recent past, we have embraced many cash crops because of the need to diversify. In Sokoto today, we are leading producers of crops like millet, rice, sorghum, onions, tomatoes, cowpea and variety of vegetables. From the next farming season, we are including sesame among crops to be cultivated because of its economic value," he added.
In his remarks, the leader of the team, Professor Istifanus Zabade, said the participants, made up of Nigerians and their counterparts from other countries, were required to study cultural, social and political environment of chosen localities to broaden their knowledge base of all sections of the country.