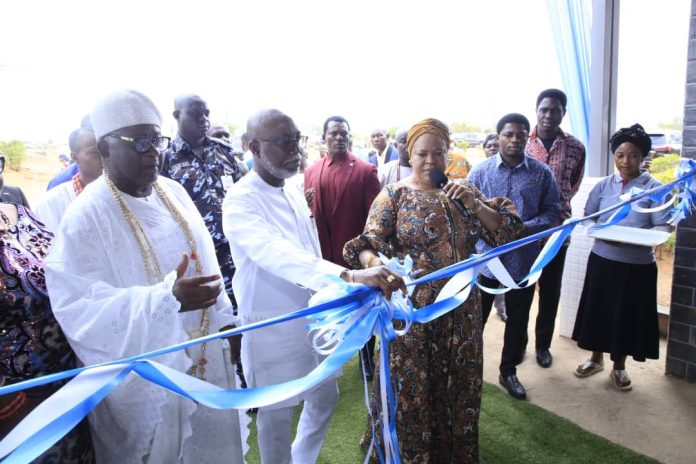 It was with pomp and pageantry that the Synagogue Church Of All Nations opened its first branch in Nigeria in Ondo State, the home state of its founder, the late Prophet TB Joshua.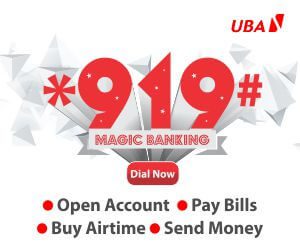 The multimillion naira edifice is located in Akure, the Ondo State capital along Ilesha-Owo Express Way opposite NNPC Mega Station.
The sprawling structure built on more than five hectares of land is capable of accommodating over 6,000 worshippers with its overflow canopies.
Ondo State Governor, Rotimi Akeredolu, who was represented by his Deputy, Lucky Aiyedatiwa, described the new SCOAN branch in Akure as "a giant stride of the church under the leadership of Pastor (Mrs) Evelyn Joshua with tremendous grace for the upliftment of the people of Ondo State in particular who will benefit more of God's blessings as people from this environment won't have to be travelling to Lagos for worship because the spirit of God is one and is here."
He commended the vision of the SCOAN and congratulated Mrs. Joshua for her perseverance in holding forth and reinforcing the legacy of the founder in keeping the saints together after the passing of the founder, Prophet TB Joshua.
He also commended SCOAN members world over for their laudable efforts and commitment in opening its branch in Ondo State.
According to the Deputy Governor, the importance of church could not be overemphasized in individual life and nation building.
"The moral character mouldings, love, peace and unity preached by the church are cardinal principles of true nation building" he stated adding that "with this new branch here many lives will be turned around."
Mrs Evelyn TB Joshua in her address said the opening of Akure branch was out of the divine command to expand for the fulfillment of our Lord and Saviour Jesus Christ's mission on earth.
"We are doing this today by God's authority and permission of the Holy Spirit to meet the expanding dream of the Ministry by spreading Christ's message and evangelism" she stated, adding that "Our Lord and Saviour Jesus Christ has further brought salvation, healing, deliverance and God's abundant blessings to your domains and it has come to stay with regular church activities."
She expressed gratitude to members and partners all over the world for their steadfastness and efforts for the glory of God.
Other prominent personalities in attendance included His Royal Highness, Oba Isa Olanipekun, the Zaki of Arigidi Akoko, HRM, Deji of Akure Oba Aladetoyinbo, represented by a Senior High Chief, Anthony Falowo, His Royal Highness, Franklyn Akakuru Dabrinze, Izoagba ancient kingdom in Imo State and host of others from different walks of life.
In a tumultuous celebration by the people of the state, most especially Akure environment for the sitting of a branch in Akure, the atmosphere was electrifying with glorious songs of praises and worship.
A retired soldier, Ajibola Oladiran, in his excitement said "I am very happy to witness this opening of SCOAN Church in Akure because I am in love with the church and it has always been our prayers for a branch to be located here. We really thank God in Akure for this."
Mrs. Olabiwonwu Patricia, a retired teacher, in her ecstacy stated: "it is a great day here to have a SCOAN branch. This joy has come to stay. No mountain can remove it. We are grateful to God and Mrs. Evelyn Joshua who God has used for this grace."
Mrs. Bidemi Francis, a school bursar said: "we are excited and rejoicing because God has blessed us specially by opening this branch as we will begin to experience God's wonders in our lives which we are all praying and yearning for."
Mrs. Victoria Opaje, a retiree in her 70s said; "I am still alive by the grace of God through TB Joshua. God did wonders in my life through him. I know a great thing has graciously landed in Akure with this branch. This is why I am here dancing, praising God for today's opening of Akure SCOAN branch.
"Indeed a great thing has landed in Akure with lots of hope and expectations from the premises of the newly opened SCOAN branch filled to the brim even on a working day.
This Akure branch has been in existence for 22 years functioning as a viewing centre without an official Pastor in charge. It was abandoned since eleven years ago before it is now rebuilt and modernised with a permanent Evangelist who will function in full capacity as a branch of Lagos SCOAN headquarters."