Popcorn business is one of the easiest and fastest businesses to set up, and the market is readily available, depending on whether the new entrant has done a good feasibility study to determine the best location for quick and steady profit.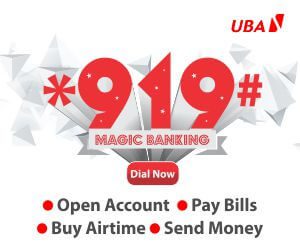 It is not capital intensive and does not require a big shop. You can start the business, right from your home, and create another avenue for steady income even if you are gainfully employed.
Unlike other snacks that are considered suitable for a particular age group, everyone, young or old, likes popcorn, and this makes the business more attractive.
What you need
According to the Director, Minnel Crunchy Snack, Mr. Mujeeb Okanlawon, popcorn business is a lucrative business that you can start with little capital.
"You don't come into what you don't know. To start a business like this, it is necessary to learn about the process of producing popcorn. Also, you need an ideal space. It is not necessary you have a shop. You can manage with your relatives or friends that own shops," he says.
Okanlawan adds that location is a very crucial and important part of any business that intends to grow.
"You don't just raise a business where there is no good market. In choosing this, you need to really know your market and set your target. Locations like schools (university, secondary or primary schools) garage, market area, where a lot of people come to carry out their daily activities, are very good for this kind of business," he explains.
BASIC REQUIREMENTS
Popcorn machine
Popcorn machines vary, depending on the proposed scale of operations. You can start by buying one machine, and then increase to two, as the business grows. There are some machines that can be used in the absence of electricity.
"There is a machine that uses both electricity and gas, so that you can easily switch to gas if there is power outage. To allow for variety, you can get the type that produces both sugar and salt popcorn because different customers have different tastes," he notes.
CORN
Corn is the major ingredient needed in producing popcorn. Others are sugar, honey, salt, butter, and container mixer, among others. However, it is always advisable to get everything in bulk, so as to minimise cost and maximise your profit.
On profit, Okanlawon says, "The price of my popcorn is not fixed. It depends on size. I sell some for N50 while some are sold for N100. I have salt popcorn, sugar popcorn, butter popcorn, while some are made purely with milk, depending on the choice of my
customers.
"But most times, I make buttered popcorn. Some people also place huge orders. In fact, I am planning for an event and from there, I hope to also get the opportunity to introduce my products to other
people."
PRESENTATION
Okanlawon says, "Packaging is very important in this business. If your branding is attractive enough, the sales of the product will increase. You can grow it into a very big business, especially when you brand the name and make
varieties.

"You can also draw an effective marketing and distribution strategy that will link your popcorn to commercial centers, market square, busy roads, shopping malls, viewing centers, football fields, cinemas etc, where a lot of people will be available to buy it. You can add drinks to your line of business to widen your profit margin."