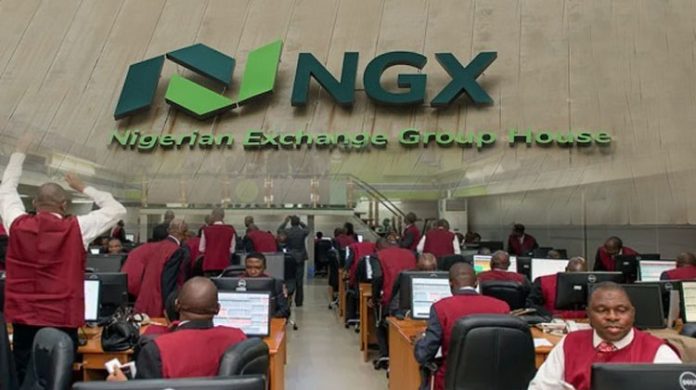 BY BAMIDELE FAMOOFO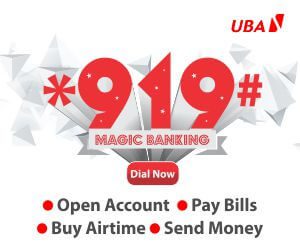 Performance of the equities market was upbeat for the second consecutive week of sustained and strong buying interests in some of the fundamentally sound tickets.
Resultantly, the benchmark index inched upward by a marginal 0.73 percent week on week (w/w) to cross the 50,000 psychological mark to 50,045.83 points since August 11, 2022; and was driven by encouraging sentiments of investors as they digest the positive year-on-year growth of Nigeria's output.
As a result, the NGX market capitalization cleared higher by 0.73 percent w/w to N26.9 trillion from N26.8 trillion in the prior week to give investors N196.65 billion in profits in 3 out of 5 sessions while the market YTD return rose to 17.16 percent.
The positive performance in the just concluded week was buoyed by price appreciations witnessed in tickers such as E-TRANZACT (+16%), VITAFOAM (+16%), FIDELITY (+11%), GUINNESS (+10%), and FCMB (+9%).
Across the sectorial front, it was a bullish performance as all five indexes under our purview advanced higher on the back of strong demand by investors.
Thus, the Consumer Goods Index led the gainers' chart with a 2.01 percent gain week on week and was followed by the NGX Industrial Index (+1.36%), the NGX Banking and Insurance Indexes appreciated by 1.21 percent and 0.05 percent respectively while the Oil and Gas index inched 0.65 percent week on week.
Meanwhile, the level of trading activities in the week headed northward as the total traded volume advanced 30.72 percent w/w to 1.2 billion units while the total weekly traded value rose by 6.99 percent w/w to N12.92 billion and then the total deals traded for the week also rose (7.13% w/w) to 19,305 from 18,021 last week.
This week, earnings release expectations from some of the major banks are expected to buoy trading activities as investors begin to rebalance their portfolios as we head into the final month of the third quarter.
Stock analysts at Cowry Asset Management Limited expect the bullish camp to rule the market. However, they continue to advise investors to trade on companies' stocks with sound fundamentals and a positive outlook.
In the money market, the overnight (OVN) rate maintained a downtrend through the week and eventually settled 117bps lower, w/w, at 12.5 percent on improved system liquidity.
The average system liquidity level for the week settled at a net long position of N352.31 billion (vs a net short of N70.07 billion in the previous week) as inflow from July FAAC disbursement (c. N490.00 billion) offset outflows for FX retail and OMO (N50.00 billion) auctions.
This week, experts expect the OVN rate to trend northwards as outflows for CBN's weekly auctions and arbitrary CRR debits, if any, are likely to pressure system liquidity.
Trading in the treasury bills secondary market sustained the previous week's sentiments, remaining bullish on account of the improved system liquidity, consequently, the average yield across all instruments contracted by 9bps to 8.5 percent.
Across the segments, the average yield fell by 14bps to 11.1 percent at the OMO secondary market and by 7bps to 7.7 percent in the NTB segment. Meanwhile, at this week's OMO auction, the CBN offered and sold N50.00 billion worth of bills to market participants and maintained stop rates across the three tenors, as with previous auctions.
As analysts at Cordros Research anticipate weakened system liquidity this week, they expect yields to trend upwards. Also, they expect quiet trading at the NTB market as participants' position for next week's PMA, with N214.74 billion worth of maturities on offer.