Eight months into the President Muhammadu Buhari administration, Nigerians across sectors are beginning to complain, saying the change mantra has so far translated into
mass starvation and collapse of businesses.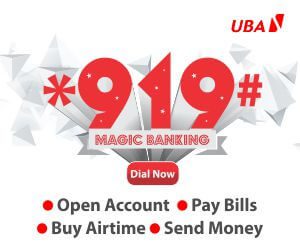 A nationwide survey by The Point on the state of the economy has presented a disillusioned citizenry, who are in need of government elixir.
Many, who spoke on the state of the economy, are giving damning verdicts, saying there is the urgent need for a change of economic policies, to avoid high casualties, arising from low purchasing power and the continuing free fall of the naira in the black market.
National leaders across the six geo-political zones have also lent their voices, saying the ensuing situation is a sharp contradiction of the high expectation of many who voted out the Peoples Democratic Party's former President Goodluck Jonathan.
The leaders also reserved scathing criticisms for Buhari's economic policies, especially the new foreign exchange regime, which has contributed to rising prices of goods and services across the country.
They called on the President to put a human face to his economic strategies so that the electorate who voted him into power would be beneficiaries and not victims of such policies.
A chieftain of the Peoples' Democratic Party and immediate past chairman of the party in Ogun State, Chief Joju Fadairo, criticised the managers of the economy forsloppiness and indiscipline in the appropriation of financial resources, which had brought the nation to this sorry state.
He said, "It is very saddening that the economy is this bad. We don't have to throw up our hands in defeat. The economy is in a shambles. Yes, it is ruined. But, it is not beyond
redemption.
"We need to diversify. Agriculture is the main thing. Mining is full of resources. All these have been neglected all in the name of oil. Now, all the chips are down. Everybody has seen it.up; we should diversify in order to improve the economy." Also, a former national leader, Dr. Bamanga Tukur, regretted how badly the country's economy had degenerated.
"This has put the nation in a pitiful situation," he said. Lending his voice to the vexedissue of Nigeria's ebbing economy, a founding member of the All Progressives Grand Alliance and former presidential aspirant, Dr. Chekwas Okorie, lamented, "There is no doubt that things are really bad in the country as it is currently, but that does not mean this administration is going to end like that. If you look inward very well, you would realise that the current bad state of the economy is part of the decay that the past administration left for the current administration. What we are facing currently in the economy is one of the adverse effects of the woeful 16 years that the PDP spent in this country. At least we all saw what they did to the country's treasury.
"They have totally ruined this country, but thank God for the man that is there now as the president. I am very optimistic that our economy
will definitely bounce back.I am confident that things will get better; Nigerians just need to persevere.
ECONOMISTS SEEK CAUTION
A public finance and development economist, Prof. Olufemi Saibu, of the University of Lagos, however, explained that the current crisis rocking Nigeria's FOREX market was a manifestation of deep-seated distress, which the present administration was trying to surgically treat through the application of the present policy.
"Perhaps the manufacturing sector of the economy is worst hit by Buhari's forex policy," he said.
The President, Manufacturers Association of Nigeria, Dr. Frank Udemba, complained bitterly about the reign of hardship unleashed on manufacturers in their bid to import raw materials to run the industry.
"I think it is suicidal for anyone to buy a dollar at N345 to purchase raw materials for his business. It is very challenging and we are concerned that it is disastrous to the economy – except something is done fast to redeem the situation," he argued.
Dr. Ayo Teriba, an economic expert, explained that the forex mess was a corollary of the catastrophic fall of crude oil price in the world market.
"The country is dealing with an epileptic shock from oil, so it is facing a temporary setback. If businesses shut down in the process, others will open up," he said. A professor of automobile engineering, who retired with Shell Oil Exploration, Olakunle Macaulay, however, explained that the Federal Government's economic strategy was designed to block loop-holes in our foreign exchange allocation schedule. "We must be patient for at least a year before we can start analysing and criticising their performance.
There was a time Babangida did not allow anybody to take a dollar out of this country. Remember, (late) Fela Anikulapo-Kuti was found guilty of violating this policy, at the airport, and was jailed because of this. I believe that this government is strategising ways of destroying the plans of people who have stolen government's money."
A former staff of Central Bank of Nigeria, Senator Femi Okuromu, also told The Point, "CBN is trying to manage the scarce resources we have now. The best for us is to look inward within the economy so that people will not take advantage and say they are going for medical care and they need foreign exchange. "The CBN is trying not to surrender the naira completely to the market forces, otherwise, it will be N400 to $1."
MERCHANTS REACT
Oyebola Abiona, a software merchant, is very bitter about the exchange rate.

"The exchange rate affects my business a lot. Most bundle payments are done by 'Paypal,' 'Mastercard' or 'Visa Card. I've been practically thrown out of business."
Chief Baba Adu, a hotelier, from Ekiti State, is groaning from what he described as pangs of economic violence unleashed upon him by Nigeria's financial predicament.
"Things are really bad and hard. Everything is experiencing paralysis. Our economy is far from recovery. The change mantra is telling on businesses and this has affected everyone,
including me, greatly. We no longer get patronage as it used to be. Last year's Saint Valentine's Day experienced a large turnout of people, who came in to dine and wine with their lovers. It was like a carnival last year; but, this time around, the economy is biting very hard," he noted.
Peter Okpara, a mobile phone seller at Computer Village, Ikeja, was more dramatic in his description of the current economic situation.
"The economy is worse than before. What we are experiencing now is worse than death. The economy has been derailed by the agents of change. The change I voted for has now taken away the little 'change' that remains in my pocket."
Also, an auto spare parts trader in Lagos, who would simply go for the name Ejike, said, "My brother, life is just at a standstill here in Ladipo. I tell you, the issue of the foreign
exchange is of great concern to most of us doing business here. The importers are complaining of the difficulties in getting the hard currencies. And for us, business is not just moving. It is really really bad.The President and his team should do something fast.
I'M NOW A SCAVENGER-GRADUATE
One of the bitter consequences of the present economic down-turn is that many university graduates have joined the ranks of scavengers who live and eat from dustbins.
A graduate of the University of Ado Ekiti, who simply identified himself as Taiwo, spoke to this correspondent at the Olusosun dump site.
"I took this humble job after hunting for elusive white-collar jobs. I know that with the help of God, I will make a living out of this place. But what I earn cannot even do anything again before because things have become so difficult. Everyone you turn to will say they cannot help," he said.
A young man from Kano state, who simply identified himself as Abdullahi, said, "This is the only job available for me now that life is very hard. I used to live with my brother before this time. However, since November last year, he could no more feed me, he asked me to fend for myself because things were difficult for him. So, I took to living on the dump-site."
Crisis, our choice– Soludo
Former Governor of the CBN, Prof. Chukwuma Soludo, had said, "if you don't allow prices to adjust, quantities will adjust and the quantities that will adjust are output and employment. That is the experience we have had in Nigeria over the years. And that is what is happening today. Output and employment are adjusting with vengeance. My thesis is that from Nigeria's own evidence, the current policy regime is inconsistent with the objectives of creating jobs, growing income and reducing poverty."