Explain why candidates have embarked on 'cautious spending'
Say time not ripe for Obi, others
Smaller parties are mainly 'dealers' – Analysts
BY TIMOTHY AGBOR, MAYOWA SAMUEL AND BRIGHT JACOB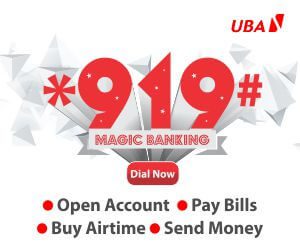 Apart from the four presidential candidates of the All Progressives Congress, People's Democratic Party, Labour Party and the New Nigeria People's Party, who are generally seen as the front runners, the remaining eight presidential candidates stand no chance of winning the February 25 presidential election, investigations by The Point have shown.
Despite the fact that Labour Party and NNPP are being counted among the big four, respondents have also enumerated reasons they might not be able to pull major surprises that could culminate in success at the February poll.
The political analysts who spoke in separate interviews with our correspondents claimed that many of the candidates of the other smaller or fringe parties could not win their wards or even polling units.
They therefore concluded that it would be difficult for any of the fringe parties jostling for the presidency to spring any surprise at the forthcoming general elections.
THERE'S PALPABLE FEAR IN POLITICAL SPACE – FORMER GOVERNOR, OTHERS
A former governor from the North West, who spoke to one of our correspondents, on Sunday, disclosed that there was palpable fear in the political space, noting specifically that no one was sure of how the election would go.
"I can tell you for free that if anyone tells you he is confident that this is what is going to happen in February, that person is not being sincere. That is why you hear things like money is not flowing freely in the parties unlike before. So, if there would be surprises, they would not be the kind of surprises that would be pulled by smaller parties, it would be by political actors and heavyweights who might want to disrupt the process.
"What I can however tell you is that President Muhammadu Buhari is committed to a smooth process. Implementation is however another thing in the face of worsening insecurity that has taken an unthinkable turn," the former governor who spoke to our correspondent in confidence, noted.
Asked if Peter Obi of the Labour Party could be Nigeria's next President, considering the momentum he had gathered so far, he said, "May be in subsequent years, not in this next election. Nigeria's democracy has not matured to that level. It is all noise."
His position was corroborated by a South-West PDP senatorial candidate.
"No one is sure of what would happen in February. Take it from me. But we must continue to campaign and hope for the best. What I know is that everyone is tired of the APC government. So, I don't understand where their confidence is coming from. If the elections hold as planned, I don't see APC returning," he said in confidence.
A respondent who spoke to one of our correspondents in one of the South West states, descended heavily on those he described as "presidential pretenders, jokers and dealers".
The analyst who asked not to be named, argued, "These so-called presidential candidates are the ones making things difficult for the masses. You know you cannot win your local government in Ondo waterside, ordinary local government, not to talk of the senatorial district and then Ondo State, what on earth tells you that you will win the presidential election? You must be the joker of the century. Now, just about 40 days to the election, have you seen them hold one single rally? No rally, no town hall meeting, nothing.
"These are the people I call presidential pretenders, jokers and dealers. They are waiting for one big party to call them for negotiation."
"Instead of 12 candidates and their political parties, if we have just four parties and their candidates, it would be easier for the masses to make up their minds. These guys are just unnecessary distractions. We don't need them. We are even calling for only two parties. In the days of General Ibrahim Babangida, there were only two parties, SDP and NRC and it was very easy, simple and straightforward. All these "chop-make-I-chop" presidential candidates are jokers, apart from the four. In fact, even among the four, I see only the APC and PDP," he stated.
"A former governor from the North West, who spoke to one of our correspondents, on Sunday, disclosed that there was palpable fear in the political space, noting specifically that no one was sure of how the election would go"
Presidential candidate of FRESH Party in the 2019 general elections, Chris Okotie, said fringe parties could not win the presidential election in Nigeria because of the way the system was structured.
The clergyman insisted that unless Nigeria was restructured to make political participation all-inclusive, fringe parties won't be able to win the all-important presidential election, even if they had the best candidates.
On the chances of the Labour Party's Peter Obi, who was viewed as the third force behind the APC and the PDP, Okotie said the fact that only the bigger parties had ruled the country since the return to democracy in 1999 showed clearly how powerful they were.

"Only the PDP and the APC have the national spread and network required to win the Presidency. No small party has such capacity. Until the political system is restructured to shift the emphasis away from parties to the people, the dominant parties would continue to hold sway," Okotie said.
Speaking to The Point, a socio-political and economic analyst, Tunde Omole, said some of the minor political parties were in the presidential race to get financial benefits from moneybags and to also get rewards from the Independent National Electoral Commission.
Omole explained that the fringe political parties remained unpopular because they lacked money to be among the mainstream political parties. He said money would play a key role in the forthcoming polls, adding that the smaller political parties were aware that they don't have the financial war chest to induce voters as the major parties would do.
"Most of the political parties are not there with the intention to wrestle power from the ruling class. From my observation, some are doing it to remain relevant and to get some rewards from INEC and moneybags sponsoring the party.
"In my opinion, there is no surprise that can come in the next general election from the parties that are not among the major four that you mentioned earlier.
"It is even worthy of note that the most visible ones are the two top political parties that have been at the helm of affairs since our return to democracy. The politicians have mastered the art of weaponising poverty against the masses, so, money will play a key role in the forthcoming election in terms of vote buying and inducement, and this will definitely determine how the results will swing, considering the prevailing poverty in the society," he stated.
Omole added that gaining visibility as a political party through the new media and conventional media outlets required a lot of resources, noting that most other political parties did not have the kind of resources to make their presence felt through these channels.
'MINOR PARTIES HAVE THEIR STRONGHOLDS'
Notwithstanding, some of these fringe parties have their strongholds, which analysts say, they will protect jealously.
A political analyst, Remi Aiyede, argued that not all the minor political parties could be regarded as 'come and chop' parties, maintaining that some of them had their strongholds in some states and it would not be easy for their presidential candidates to step down for the presidential candidates of major parties.
Aiyede, in an interview with The Point, said, "Some of these minor political parties have strongholds in some states. You should know that APGA is very strong in Anambra. In Oyo State, for instance, there are three dominant parties, the PDP, the APC and of course, the Accord Party.
"The finances that each presidential candidate has to mobilise people and organise major campaigns will determine how visible the parties would be."
When asked if they could spring surprises as the elections draw nearer, he said, "I doubt it. There is even no record of such surprises. I don't see the possibilities of such surprises."
On the advantage of their participation in the election to Nigeria's democracy, he said, "Normally, what political theory tells us is that we have two major political parties and that's what is playing out in Nigeria and that's why PDP and APC have been playing the two dominant parties.
"It's not true that the participation of these minor political parties has stretched the ballot paper unnecessarily. We have had 91 political parties before and now we have only 18. It's no longer as challenging, logistically, as it was before."
WE'RE NOT HERE TO JOKE – YPP
Publicity Secretary of the Young People's Party, Wale Egbeola Martin, however, holds a different opinion. He asserted that the YPP had made itself available to Nigerians and "it is left for the voters to vote for whoever they think will best serve them and meet their national needs and aspirations."
"Opinions are free but facts are sacred. Everyone is entitled to his opinion. As far as we are concerned, we have passed through the normal process for which we can be elected. We've made ourselves available to the Nigerian public, and it's left for Nigerians to actually make their decision on who they want to emerge at the helms of leadership. It's not up to those who are vying for a similar position to determine whether we are in the race. It's left entirely for Nigerians to determine who will be the president and lead them," he added.
He argued that it would be wrong to conclude that minor parties wouldn't get votes in the coming election, suggesting that the election would be different from the previous ones and that there would not be free rigging like it used to be because of the introduction of the BVAS and IReV by the electoral umpire.
"I think it will be hasty to come to a conclusion about the number of votes other parties will get at the polls because before now, we had not been having elections. That is what I want Nigerians and political watchers to understand. We've just been having people who will just distort figures and give us votes that don't really exist.
"We participated in the 2019 election, we had a presidential candidate, Prof. Kingsley Moghalu, to whom they just apportioned votes. We had our agents in some of the core places, especially in the north, and we knew the number of votes we had, and the number of votes apportioned to us.
There was no way we could reconcile that. That is gone but we know with the introduction of BVAS, that cannot happen again. So, it is from now, going forward, that we will see political parties having their real votes accredited to them," he said.
Martin insisted that there would be surprises in the coming election.
"They should watch out for the YPP, we are not in the race to joke, and I also know other political parties are not in the race to joke. The fact that we are concentrating on our areas of strength does not mean we are just a pushover in this election. An election is about strategy, and strategy is not about noise. At the same time, it's not also a crime to concentrate on your areas of strength, where you feel you can garner enough votes for you to spring surprises. I can assure you there will be surprises," he maintained.
Predicting a re-run in the next election, the YPP spokesperson said, "And because we are all jostling for votes, at the end of the day, we might not really have a clear winner in this election, because if we are able to turn out votes from our areas of strength, other parties are also working, with the introduction of BVAS, to make the elections count.
"PDP and APC that have been holding sway over the years on account of rigging will end up not winning this election, or we will end up not having a clear-cut winner. Rest assured that we're so confident that election will count this time around and we will have our own chunk of votes, but whether that will be enough for us to win the election is all left for Nigerians to decide."
He claimed that some of the big four had been lobbying the YPP but that nothing concrete had happened. He, however, ruled out the PDP and the APC from any possible alliance or accord.
"I can only speak for my party. I'm quite aware of some of these major parties that have been lobbying our party, but because of what we stand for, we feel those who are responsible for our past cannot possibly give us a solution. That has always been our stand.
"Over the years, since the emergence of our party, in 2019, so many political parties stepped down. Some supported and declared for some of these major parties but YPP was one of the very few political parties that stood its ground and said no, we are not going to step down for any political party, except parties that share similar ideologies with us, but surely not with PDP or APC, because we know that they are actually responsible for the misgovernance of the past two decades.
"How can they now possibly be the solution? As a party, we can form alliances with other political parties outside the PDP and APC. But if you hear anywhere that YPP is forming an alliance with PDP or APC, just know that it is a lie," he said.
YES, THERE'LL BE SURPRISES – ACTION ALLIANCE
The National Secretary of the Action Alliance, Vernimbe James, sounding so optimistic about the chances of his party, said there would be surprises on February 25. He argued that the next president might not be from any of the big four.
"Of course, there will be a lot of surprises. It is possible the next president of this country may not come from any of these four major political parties. It's not compulsory he comes from among the major front runners," he said.
He, however, did not rule out an alliance with other parties as the name of the party implies.
"I can only speak for Action Alliance. Action Alliance, as the name implies, cannot rule it out, but in politics, anything can happen. It is, however, too early for me to tell you whether we are going to form an alliance with any of the major parties. What we are doing now as a party is that we are uploading the names of polling agents. INEC has given us up to Wednesday. You can be campaigning but when you don't have agents at the polling units, it's just a wasted effort.
"Our party is the party of the masses, that's why our slogan is "let the masses live," he said.
LET NIGERIANS JUDGE
Speaking in defence of the "unknown" candidates, the National Coordinator of the Human Rights Writers Association of Nigeria, Emmanuel Onwubiko, told The Point that all the candidates vying for the nation's top job had good motives for contesting.
According to him, the candidates have "something" to offer the country, hence their reasons for contesting.
Onwubiko said it was left to Nigerians to judge the candidates by their antecedents and also look at their blueprints before choosing the best among them.
"We don't have anything like presidential jokers. They are all running for office. They have something to give to the country, that's why they are running. Nobody will purchase the form of a political party and spend his resources, and even go as far as campaigning, if the person doesn't have anything to give.
"It is just for Nigerians to look at them and assess them by their antecedents…by how they're known, who they are, what records they have, how they made their money, whether they have past criminal records or whether there are issues that concern criminal offences or allegations like drug trafficking, fraud and the rest of them, against them."
Asked whether any of the candidates, apart from the four most-celebrated ones, could spring a surprise during the polls, Onwubiko said that the only problem the candidates had was the media that had not helped their cause.
According to him, media houses have zeroed in mainly on the candidates of the APC, PDP, LP and NNPP, thereby starving the other candidates of media space and visibility.
Onwubiko added that broadcast stations based in Lagos and Abuja were mainly responsible for overlooking candidates outside the four leading candidates, noting that the flagbearer of the African Action Congress, Omoyele Sowore, makes some media presentations which when compared to those of the four heavyweight candidates, were insufficient.
He specifically noted that politics in Nigeria was capital-intensive "and many candidates don't have the resources to buy media space and make themselves visible."