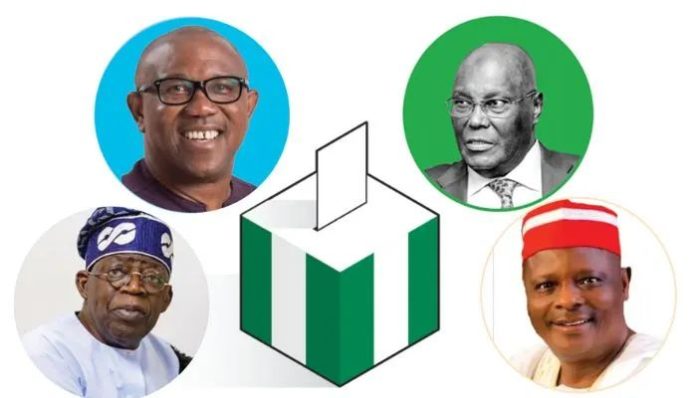 Express worries about multiple exchange rates, widespread insecurity, low oil production
We have no preferred candidate, says US official
As voters in Nigeria go to the polls on February 25, international investors are cautiously hopeful that whoever is elected as the next president will be more market-friendly than the current government.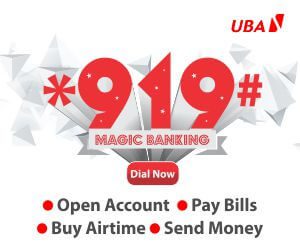 While there are also parliamentary elections, the focus is on the presidency.
With incumbent Muhammadu Buhari not on the ballot, the main contenders are ruling party veteran Bola Tinubu, former vice president Atiku Abubakar, and third party candidate Peter Obi.
Multiple exchange rates, widespread insecurity and low oil production due to massive crude theft are all problems that worry investors.
Another focus is soaring fuel subsidy costs that devour government revenues and drive up debt.
Reform of the foreign exchange market is the number one concern for international equity investors, said Steve Pollicino of U.S. brokerage Auerbach Grayson, adding that uncertainty over how long it takes to get money out of Nigeria was a big deterrent.
"No investor is going to want to buy into a market where you can't sell stock and get your money out," he said.
Foreign investors held 16% of shares on Nigeria's stock exchange last year, sharply down from 58% in 2014, Nigerian Exchange Group data showed.
Removing petrol subsidies, which cost $10 billion in 2022, is also key but a "hard sell", said Babatunde Ojo, frontier emerging markets equities portfolio manager at Harding Loevner.
"This is the short-term pain you have to take in a long-term game," he said.
Strong and clear regulation is important for international oil and gas companies, which are pivoting to cleaner gas, said Amaka Anku, head of Eurasia Group's Africa practice.
Nigeria's debt-to-GDP ratio is low compared to countries with similar credit ratings.
However, its debt servicing burden is among the highest globally, according to ratings agency Fitch. In 2022, the Federal Government spent 96.3% of its revenues paying interest, the IMF said recently.
The People's Democratic Party's presidential candidate, Atiku Abubakar plans to seek "debt forgiveness", while Peter Obi of the Labour Party has said creditors will be "engaged for debt restructuring and possible cancellation /forgiveness".
"I believe that he used that word in a very liberal sense that is not the same sense that the markets give to that word," Carlos de Sousa, an emerging market debt portfolio manager at Vontobel, said of Obi's use of the word "restructuring".
"If the question is, 'Is Nigeria's debt sustainable today?' Absolutely yes, nobody has any doubt about that. Is it a sustainable path? No it is not," said de Sousa.
The next president will need to ramp up government revenues from a very low base to make debt manageable and provide citizens with services, said de Sousa, noting that none of the major candidates had pledged to raise taxes.
Many investors, however, were cautiously optimistic that Nigeria would see improvements, whoever wins on February 25.

"President Buhari has set such a low bar," said de Sousa.
"It's really not difficult to do things better."
Few investors expressed a strong preference for who wins.
All the three main candidates propose variations of similar policies – FX reform, fuel subsidy removal or phase-out and boosting the economy.
A peaceful outcome is key for Nigeria which has suffered violence around elections in recent decades.
If Tinubu emerges as the winner, there would likely be "a smoother transition," said Joe Delvaux, a portfolio manager at Amundi, which holds Nigerian sovereign bonds.
A victory for Atiku would probably mean more uncertainty as power shifts, said Delvaux. Many analysts see Atiku as more pro-business.
"If you have a candidate like Peter Obi coming in, the challenge will be that (the) machinery isn't there," said Delvaux. "So I cannot judge what capacity will be there on implementation."
Meanwhile, Molly Phee, U.S Assistant Secretary of State for African Affairs, says her country has no preferred candidate in Nigeria's general election.
Phee stated this when she visited the Chairman, Independent National Electoral Commission, Mahmood Yakubu in his office on Monday in Abuja.
She expressed confidence that the general election would be hitch-free and successful.
"Democracies are exciting experiments in human governance. It doesn't matter whether you're rich or poor, whether you live in a city or in the countryside, what your religion is, what your nationality is.
"Every single vote counts and Nigerians should have confidence in their electoral process. Thanks to the excellent work of INEC.
"We are honored to be here to see you today. We are proud of our contribution in technical assistance to help you meet the challenges of conducting such a large election. It is such a large and diverse country.
"We, like your other international partners, are confident that you will succeed," she said.
Phee said that although the U.S had no preferred candidate in the election, it would back the processes toward a credible poll.
She said that the U.S highly valued its partnership with Nigeria.
"We are both a diverse democracy and we want to encourage a successful election that is free and fair and peaceful, and I'm happy to say that I have great confidence that you will have a successful election.
"Since 1999, Nigeria has been moving up in solidifying and consolidating its democratic trajectory.
"And now, with INEC under the leadership of the chairman, and the support of his superb team, all Nigerians can have confidence in the integrity of the upcoming election," she said.
Phee advised Nigerians to ensure that there was peace in the country before, during and after the election.
"I do want to emphasize the importance of conducting a peaceful election.
"I do want to emphasize that every citizen, every stakeholder, every party involved in the election has a responsibility before the election, during the campaign period, during the election and after the election, to be peaceful,'' Phee said.
In his remarks, Yakubu re-stated INEC's commitment to free, fair and credible elections that would uphold the will of the people as expressed in the poll.
"Like the United States, INEC is only interested in the process. The commission is not a political party. We have no candidates in the election.
"We only focus on the process, the choice ultimately belongs to the people of Nigeria. The commission will uphold the choice made by Nigerians.
"We are committed to free, fair, credible, and inclusive and I must also add verifiable elections in 2023," he said.
Yakubu said that INEC looked forward to consolidating its partnership with the U.S.
"If the United States is the largest presidential democracy in the world, which country is the second largest presidential democracy in the world? It is actually Nigeria.
"Yes, you may have other countries like India, Indonesia, other democracies, but they are parliamentary democracy, not presidential democracy.
"Based on the projection of Nigeria's population in the next two years, who knows we may also utterly overtake the United States as the largest presidential democracy in the world.
"So we're interested in ensuring that we consolidate our democracy. There is no system of government better than a democratic system where the will of the people will continue to prevail," he said.