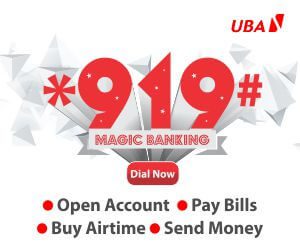 BY BAMIDELE FAMOOFO
The revenue base of Guinness Nigeria Plc grew by 18.1 percent y/y in Q3-22, underpinned by price increases across brands, resilient consumer demand, and a favorable product mix.
According to management, revenue grew across all key categories driven by its strategic focus brands, Malta Guinness and Guinness, with strong growth recorded across the mainstream spirits (MSS), international premium spirits (IPS), and the ready-to-drink category (RTD). However, on a quarter-on-quarter basis, revenue declined by 18.4 percent q/q.
Gross margin expanded (+265bps) to 41.1 percent in Q3-22 (9M-22: +8bps to 35.9%) as the revenue (+18.1% y/y) grew faster than the cost of sales (+3.1% y/y).
According to management, the rise in the cost of sales was driven by (1) the increase in sales volume, (2) a shift towards the production of more expensive "can" products, (3) currency devaluation impacting the cost of imported raw materials, and (4) the increase in the air freight cost. The stronger margin also indicates the resilient growth of the company's key categories – MSS, IPS, and RTD.
Operating Expenses (OPEX) increased by 11.6 percent y/y in Q3-22 (9M-22: +38.5% y/y), following a higher marketing and distribution expenses (+19.2% y/y) in the period. The growth in operating expenses reflects the higher volumes following the recovery in demand from on-trade channels and increased marketing investments underpinning the brewer's strategic focus brands and categories. Despite the growth in OPEX, operating profit (EBIT) increased (+136.8% y/y) to N9.29 billion in Q3-22, underpinned by a higher gross profit (+49.3% y/y).
Consequently, EBIT margin printed 18.5 percent in Q3-22 (Q3-21: 9.2%). Accordingly, EBITDA came in higher (+91.4% y/y) at NGN11.41 billion in Q3-22, translating to an EBITDA margin of 22.7 percent (Q3-21: 14.0%).
Guinness recorded a net finance income of N0.20 billion in the quarter (vs net finance costs of N0.75 billion in Q3-21), supported by the reduction in finance cost (-66.2% y/y), as foreign currency denominated payables benefitted from a stable Naira exchange rate during the period, and a positive outturn in finance income (Q3-22: N0.44 billion vs loss of NGN0.05 billion in Q3-21).
Overall, pre-tax profit grew by 199.6 percent y/y to N9.50 billion in Q3-22 (9M-22: +403.4% y/y). A tax expense of N3.04 billion resulted in a PAT of N6.46 billion in Q3-22 (Q3-21: NGN2:16 billion).