The Aare Onakakanfo of Egbaland and stupendously wealthy businessman, Prince Bolu Akin-Olugbade, has just completed what can best be described as an "Out of this world" edifice in his Abeokuta hometown.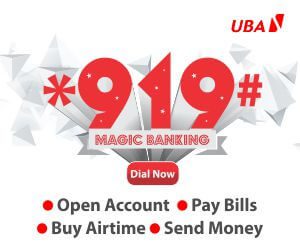 The billionaire businessman's new mansion is an architectural masterpiece that has kept mouths agape in and around the rocky city of Abeokuta, as not a few who have been privileged to visit the state-of-the-art edifice have had unending glowing descriptions of the luxury mansion.
Named "Aare Onakakanfo's Palace," the mansion features eleven gigantic bedrooms, each one en suite, fourteen chandeliers, located generously around the house to give off an ambience of nobility, four huge sitting rooms tastefully furnished to Prince Bolu's high taste. There is even a dining room that is exquisitely spacious, and an amphitheater, whose roof doubles as a helicopter pad. Only a place like this is fit for someone like business mogul, who is a perfect blend of inherited fortune and self-acquired riches.
The exotic Rolls-Royce-loving dude will now shuttle between his new multi-billion naira palace and his mansion in Beverly Hills, Los Angeles.
It was learnt that the Egba high chief moved into the house around May/June, after attending the inauguration of his bosom friend, Prince Dapo Abiodun, MFR, who is the incumbent governor of Ogun State. The two of them are neighbours at the Millionaires Close, a street in the nouveaux riches district of St John's Wood, London.