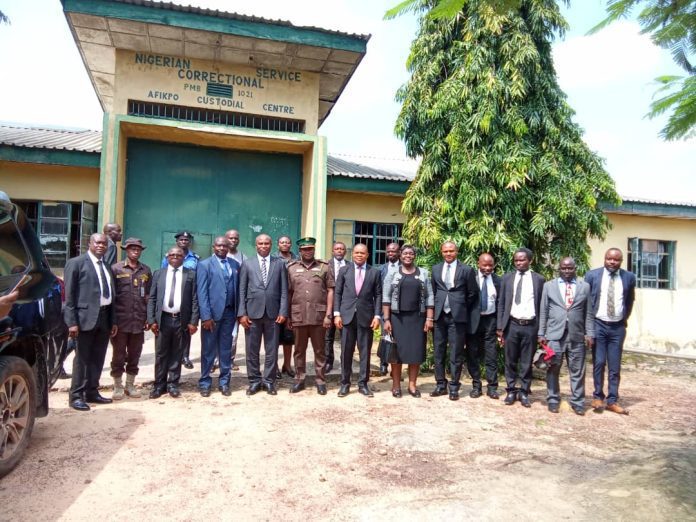 BY AGNES NWORIE, ABAKALIKI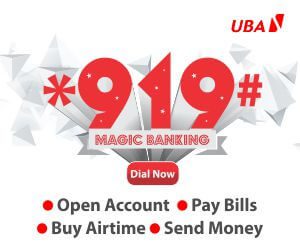 The Chief judge of Ebonyi State, Justice Elvis Ngene, has freed a total of 27 inmates from the Nigeria Correctional Service centres in Abakaliki and Afikpo towns.
Ngene freed deserving inmates who were accused of minor offences or had overstayed the sentences for their offences in awaiting trial, among others.
Among the 27 inmates who regained freedom, three were discharged and acquitted while 24 were granted bail with various conditions.
The Point observed that the three discharged and acquitted inmates were seriously sick.
The Chief Judge had asked the management of the Afikpo Correctional Centre to refer one of the ailing inmates, Kelechi Oko Nnachi, to the hospital for treatment since last year September, but the directive was not carried out.
Justice Ngene told the prison officials to hand the discharged inmates over to traditional rulers of their respective native communities for onward handover to their families and reintegration to the society.
Among the lucky inmates is a minor (name withheld), a native of Umunaga Uburu of Ohaozara Local Government Area of the state, who was accused of vandalising cables.
The underage inmate was dumped at Afikpo correctional centre since 2022 without any official case file, information or charges placed against him.
The Point gathered that another inmate with pathetic experience at the correctional centre who benefited from the prison decongestion exercise, Orji Nkama, was suffering from weak ligaments among other ailments.
In an interview with the Chief judge, he said he had the power to review cases of inmates who had been abandoned in custody.
He said, "This is a normal exercise, which the Chief Judge is permitted by law to do once in a while to release deserving inmates, either on bail or unconditionally. It's not an all cases affair. There are cases we are empowered to handle, not capital offences. Such are cases where the suspect has not been taken to court for an unusual long period of time, without any information being filed against them or just minor offences."
Responding on behalf of the freed inmates, Chidi Onu, who was abandoned in prison for a year and three months without arraignment or case file for an offence of alleged burglary and stealing, thanked the Chief Judge for granting them freedom and pledged to be a better citizen.
On his part, the Comptroller of Correctional Centres, Ebonyi State Command, Chigbata Anthony, thanked Ngene for decongesting the overcrowded facilities in the state by 27 and called for more frequent visits for more visible effects.