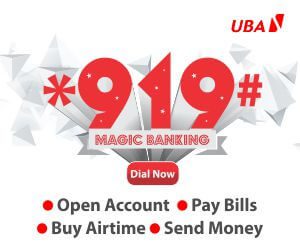 Former Super Eagles midfielder, Etim Esin, has urged the President Muhammadu Buhari administration to probe of- ficials of the Nigeria Football Federation.
The 48-year-old ex-Nigerian international, who was the first player from the domestic league to ply his trade abroad in 1988, told The Point that the high rate of corruption as it presently exists in the football house, would not allow football to develop in Nigeria.
"They will tell you that a set of jerseys costs N100,000 but at the end of the day, they spend N50,000 and put N50,000 in their pockets. It's about the corrupt system in our football too. By the time President Muhammadu Buhari is settled in office, I'll like him to face football. If FIFA can be probed, then NFF should also receive similar treatment," he said.
Etim, who was fondly called Maradona by fans and admirers during his heydays, fumed at the recent trip of the NFF President, Amaju
Pinnick, to the United Kingdom to watch the Community Shield fixture.
"They were going to watch Arsenal vs Chelsea in the UK even when Samson Siasia's Under-23 side and the Women's National Team, the Falcons, were going to play serious matches against Equatorial Guinea and Congo for the 2016 Rio Olympics tickets recently. For me, this is not right," he noted.
On the forthcoming 2017 Africa Cup of Nations qualifying match between Nigeria and Tanzania in Dar es Salaam, which incidentally will be Sunday Oliseh's debut game for the three-time AF- CON champions, Etim called on Nigerians to get behind the team on September 5, insisting that only a good result would be the best for squad.
Etim said, "We have to support him (Oliseh) and see the impact of the philosophy he wants in the Eagles. He needs our support to see that he gets a result. It is very vital to get a result in your first game.
"At times, I feel sorry for my colleagues that took to coaching, because the stress and trau- ma are just too much. However, I hope the play- ers he will use for the game will give him positive results."