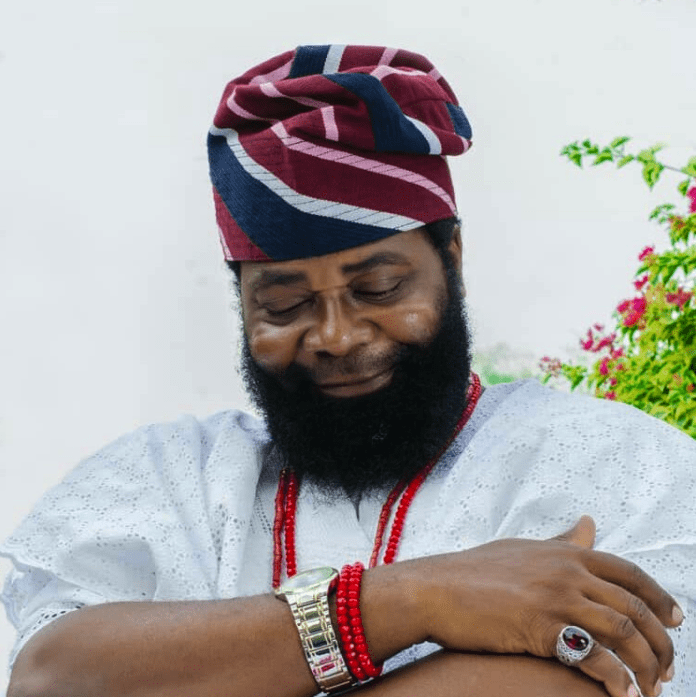 Comrade Amitolu Shittu is the Field Commander of the Western Nigeria Security Network codenamed Operation Amotekun in Osun State. In this interview with TIMOTHY AGBOR, the security expert bares his mind on the efforts of the security outfit in about a year of its inauguration in the state. He argues that insecurity worsens in the country because the majority of Nigerians don't expose criminals. Shittu also laments the excessive consumption of hard drugs by Nigerian youths and its destructive effects on society. He argues that producers of narcotics should be made to face the firing squad. Excerpts: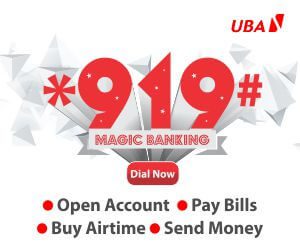 In your last press briefing, you paraded assorted charms, money and phones you recovered from suspected criminal elements, what were the findings of your investigation?
We recovered a lot of charms that criminals, ranging from kidnappers and armed robbers are using in Osun State. They use these charms in carrying out their nefarious acts across the state. They are assorted charms. Specifically, there is this anti-bullet vest that does not allow bullets to penetrate the body. We also recovered some hard drugs and narcotics that criminals sell at expensive amounts and also consume for highness. We also seized some amount of money and phones from them and we will give it to them when they deposed to an affidavit in court. There are other terrible charms that they use in robbing people. There is this one that we got from these criminals that they hang at the corner of the victim's house before carrying out the operation.
Once they hang this charm, all the occupants of that building will be at sleep till they finish their operation and they remove it, that's when those sleeping will wake up. We have recovered over N2 million from criminals and we handed it over to the Police at Oja-Oba but what they used the money for, we do not know till now.
It appears the more security agencies arrest criminals, the more criminal activities the society witnesses. What is responsible for this?
Since I was saddled with the responsibility of Amotekun in Osun, I have apprehended criminals ranging from ritualists, rapists, robbers, kidnappers and so on. I have passion for this assignment and that's why we are happy doing it even when there is no remuneration from the state government. As I speak to you, I have not been paid and no one is paying me allowances. I am not complaining because I love what I do. We must make sacrifices and salvage this state and country together and ensure that we get rid of all these criminals. Criminalities have given this country a very bad name. We are talking of Boko Haram that it has dominated the North but I want to tell you that the problem we are having in the Southwest today is becoming as bad as Boko Haram.
Practically speaking, Boko Haram will soon visit us here coupled with cultism and yahoo. These are the problems we are facing in the Southwest and our local people must not harbour these criminals. Harbouring criminals who are cultists will make them suffer untold hardship that the dividends of their crimes may bring to them. Those harbouring criminals will share from the pains. This is why we are telling the members of the public that those who harbour cultists endanger their own lives because when the nemesis is coming to these cultists and kidnappers, they will share from their pains. We must tell our people the truth that only ungodly people will keep their mouth shut when criminalities are being perpetrated.
In the whole of Africa, its only in Nigeria that we conceal information about criminal acts and people. Nigerians don't expose criminals. When police are pursuing criminals and they run to people's rooms, they will deny seeing them even when these criminals are strangers. It's high time we start exposing criminals who use our local environments as a refuge. They should be exposed because it will serve as a deterrent to many others. They won't have anywhere to hide again. Those who harbour criminals should be treated as criminals. Those characters who harbour criminals should remember that the law will treat them as criminals because this is the only way that can stamp out criminalities in our land. If we don't do it, the calamity that this trend will bring to us will be more cumbersome for us to bear. I want to strongly advise our parent, especially the local people to remember that criminals living around them are just using them as shields and they should expose them.
"Producers of narcotics should not be sent to prison alone, they should be killed by firing squad. The value of what we have seized is over an N4million. Part of the insecurity challenges we are facing today is due to excessive consumption of narcotics by youths and no nation thrives by allowing such to continue"
Some Nigerians have canvassed for the legalisation of Indian hemp to boost the nation's economy, how do you react to this?
Selling cannabis and drugs in our communities can never make Nigeria grow. A nation that has over 40 million youths who are deeply involved in liquor, cannabis and narcotics, that country will never develop. Nigeria is not facing poverty, it's not about food and no one should cite poverty as a reason for taking up crimes. Lawyers that come and plead for criminals are also criminals. If we want peace and development, we must desist from shielding people who sell narcotics, it's not a job. It's criminal and destructive. How did it find its way into our community? Producers of narcotics should not be sent to prison alone, they should be killed by firing squad. The value of what we have seized is over N4million. Part of the insecurity challenges we are facing today is due to excessive consumption of narcotics by youths and no nation thrives by allowing such to continue. After taking narcotics and liquor, criminal youths kill people without remorse.
Those who are consuming narcotics won't see anything bad in it but the multiplier effects of it should be of concern to the general public. If we allow it in the South West, consumption of narcotics will destroy the South West. The females in the North have also joined in taking narcotics. We have already seen what is happening in the South East, now, the trend has now come to the South West and it has been worsened with ritual killing, armed robbery, kidnapping and cultism.
Where did you recover these narcotics, charms and drugs? And what are you doing to trace the source of the drugs?
This is part of our operations in Orile-Owu, Orile-Owu where they grow weeds in large numbers. They grow it in one village in Ijesa and you dare not visit there. Those who work there operate around 10 pm after switching on the generator. They use insecticide to spray the farms and they have people wearing military camouflage guiding the entrance. When they see you loitering around to know what they are doing, they will kill you and bury you there. Also in the Ikire area, narcotics are planted there and part of Ila-Orangun. What we are saying is that the rate of consumption is high and we can't continue to destroy our society in the name of making money. They believe they are making money and this is what I describe as blood money and every right-thinking person must condemn drugs in whatever form. Our youths in Nigeria are very lazy, they love having sex, smoking and clubbing and a nation like this won't grow. It's high time for governments to be proactive because they have been paying unnecessary lip service to the issue of drugs and narcotics and they will destroy Nigeria completely. People have the tendency to kill after consuming hard drugs.
How many suspects have you arrested since Amotekun was inaugurated in Osun State?
We have succeeded in arresting almost 250 suspects since we started. Those we have handed over to the police and State Security Service have been prosecuted and are now in prison. We do a thorough investigation before we hand them over to the police. Those who are claiming that taking narcotics gives the inspiration to sing, write, or even excel in academic activities are just playing to the gallery. I have never heard anywhere that Williams Shakespeare took narcotics before writing and Lord Dennis when he spent 100 years in this world, there is no record that says Lord Dennis engaged in narcotics. Wilson Churchill, one of the finest and greatest Prime Ministers of Britain, has never engaged in narcotics before becoming a great man. We have never read in the history of Abraham Lincoln that he engaged in narcotics. We have never heard in history that Chairman Mao of China was involved in hard drugs. So, why can't Nigerian leaders stamp out the hard drugs trade? General Muhammadu Buhari is paying lip service to the problem that will destroy Nigeria and I want him to ride against the consumption of hard drugs with all sincerity. In most of our tertiary institutions today, youths engage in narcotics, how do we produce genuine leaders from this set of people? Nigerian leaders must rise up to their responsibilities and ensure that hard drugs and narcotics are stamped out in our society.