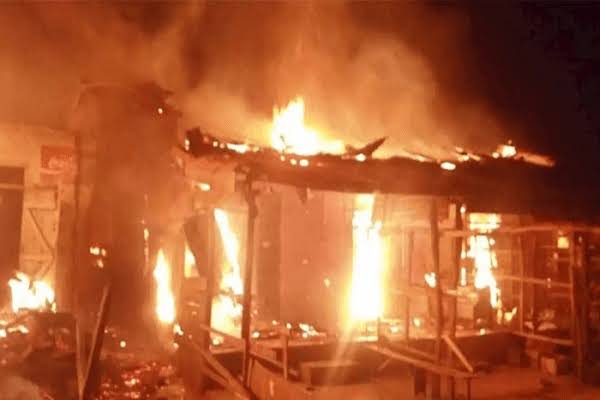 Government closes Eko Bridge for 24 hours immediate repairs
BY MAYOWA SAMUEL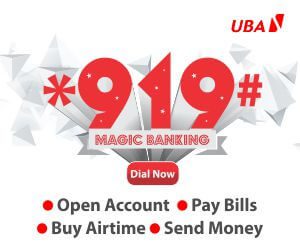 A residential building has been razed with properties destroyed in the early hours of Saturday on Cachol Street in the Ojo area of Lagos State.
The inferno, it was gathered, started after a camp gas exploded in the eight-room bungalow.
The spokesperson for the Lagos State Fire and Rescue Services, Amodu Shakiri, confirmed the incident.
Amodu said one of the occupants was cooking in the corridor of the building when the explosion occurred.
He said, "One of the occupants of the building was cooking with a camp gas when it exploded and the building was severely burnt with content therein. We also found that the passage was used as their kitchen because there was no specific area identified as a kitchen on the premises. We also counted not less than six camp gases in there.
"The call came in at about 9:05 am and we were able to isolate the fire to only the building alone while adjoining buildings were safe from the gas-induced fire."
Shakiru said the incident would have been fatal but for the detachment of some officers from the Ojo military cantonment who were carrying out their duties.
He added that there was no casualty as the occupants of the building escaped unhurt.
In another development, the Lagos State Government has announced that Eko Bridge inwards the newly re-opened Apongbon Bridge will be closed for 24 hours on Sunday July 16, 2023.
According to the state government, the closure is for immediate remedial palliative works by the Lagos State Public Works in conjunction with the Federal Ministry of Works and Housing.
The Permanent Secretary, Ministry of Transportation, Abdulhafiz Toriola disclosed this in a statement on Saturday, saying the 24 hour closure will allow uninterrupted palliative adjustment of the bridge.
He however confirmed that the Lagos State Traffic Management Authority personnel have been deployed to control and manage traffic around C.M.S, Marina, Ijora, and other alternative routes on the Lagos Island and Mainland.
He explained that the palliative work was necessary to complement the newly re-opened Apongbon Bridge.
The alternative routes made available during the period of repair are highlighted as follows: For Motorists from Mainland/Surulere going to Lagos Island are advised to make use of Ijora-Olopa/Causeway to Carter Bridge (Idumota) to connect their desired destinations; or connect Costain to Iganmu through Ijora-Oloye via Ijora Causeway to Carter Bridge (Idumota), for their desired destinations.
For Motorists from Lagos Island going to Surulere/Mainland are advised to connect Carter Bridge (Idumota) through Iddo/Oyingbo to Herbert Macaulay for their desired destinations;
or connect Carter Bridge (Idumota) through Ijora Olopa by LAWMA Headquarters to Eko Bridge inwards Costain/Alaka for their desired destinations.
Motorists can equally make use of the Third Mainland Bridge through Adekunle to connect Herbert Macaulay to link their desired destinations.

The Permanent Secretary further urged road users to cooperate with the traffic managers during the palliative works to enhance seamless movement.