BY TIMOTHY AGBOR, OSOGBO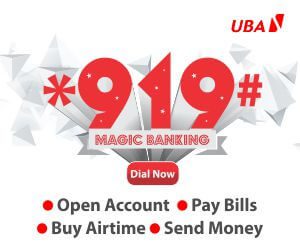 The proprietor of Greater Height Royal Academy, Okinni, Osun State, Oluwasanmi Ojo, has dragged one of his teachers, Damilola Durosomo before a Magistrate's Court sitting in Osogbo for allegedly embezzling the sum of N4, 274,030 belonging to the school.
Ojo, a civil servant in the state, reported the matter at the police station leading to the arrest of Durosomo, aged 37.
The employee was accused of stealing the sum of N4, 274,030.
The charge against her read that "You, Durosomo Damilola, between year 2020 and 2022 at Greater Height Royal Academy Okinni, in the Osogbo Magisterial District did steal the sum of N4, 274,030 (Four million, two hundred and seventy four thousand and thirty naira) property of one Ojo Oluwasanmi and thereby committed an offence contrary to Section 383(1) and punishable under Section 390(9) of the Criminal Code, Cap. 34, Volume II Laws of Osun State of Nigeria, 2002."
However, Durosomo pleaded not guilty to the offence.
Her lawyer, Theophilus Idowu, said that the proprietor made love advances at her which she rebuffed.
He alleged that the accusation was trumped up to vilify her.
The prosecuting police officer, Inspector M. Lamidi, led three witnesses in evidence against the teacher.
Ojo said that he discovered the alleged theft when he engaged an auditor to vet the school account.
"She (Durosomo) was employed in my school and started working in October 2019. We made an advertisement that we needed a teacher and she applied. One of my staff, Paul Ojo, employed her.
"I employed her as a class teacher. I also asked her to take French and Music in the school after she told me that she has experience in those subjects. We just started school about a year ago when she was employed, so I didn't give her any employment letter.
"I made her the school's cashier after she said that she had experience in Accounting. I withdrew her from the class after she became a cashier. But, when I noticed that there was a difference of N966, 000 in the account and when she couldn't account for it during the third term, I brought in an auditor, Mr. Wale and that was when I discovered that the money in question is over N4 million," he informed the court while being led in testimony by the police prosecutor.
However, the defense counsel alleged that Ojo accused Durosomo of theft because she refused to have a romantic relationship with her.
Debunking the claim, Ojo said, "I didn't make love advances to her. She left my employment in February 2022."
The presiding Magistrate, A. O. Daramola, adjourned the case till September 22 for continuation of hearing.