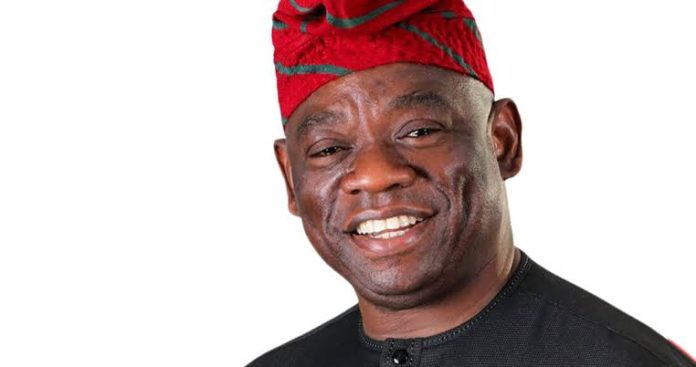 The presidential candidate of the People's Redemption Party, Kola Abiola, has assured Nigerians that his administration would direct the affairs of the country in line with the tenets of true federalism, if voted into power in the February general elections.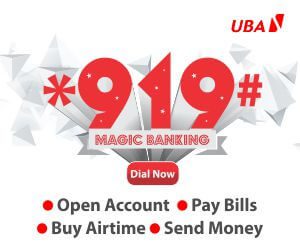 He said in his New Year goodwill message to Nigerians that true federalism was a consistent cardinal policy proposition in the party's manifesto for the past 50 years.
"We are committed to run an administration that will be seen and known to be acting in a dependable manner as a voice of peace, harmony and stability, people-centered orientation within the strict confines of the Nigerian Constitution. After all, true federalism has been in the People's Redemption Party Manifesto for the past 50 years," he said.
Abiola stated that both he and the party were firmly committed to the "grand divine narrative for Nigeria as we take the time to reflect on our nation's immediate and long-term outlook", adding that Nigeria was a nation brought into existence by God through the hands of history, to fulfil a grand plan for her people and serve as a beacon of hope for the black race.
"Nigeria is a legitimate construct and every bit as much a creation of God as any other country. I am certain as to why our country exists and this is the reason I am equally convinced that we all must be willing to toil, sweat and sacrifice for Nigeria, hence why I am in the race for president of our great country," he noted.
Abiola assured Nigerians that there was a way out of the current challenges facing the country, stressing what was required was a vibrant, purposeful, accountable and people-focused leadership.
He said PRP would continue to promote measures and actions that could enhance and consolidate unity and cohesion at home, and harmony, peace and understanding at the global level regardless of diversity in race, belief and other distinguishing factors.
"Come February, a vote for the People's Redemption Party will be a vote for a ticket with strong commitment to and respect for the people of Nigeria, and their fundamental freedoms consistent with a modern nation state," he said.
The politician said further that the key priorities of his government codified into 3-Ps, would include peoples' safety and security geared towards the protection of lives and property, as well as ensuring good governance and the rule of law.
Another priority, according to him, was peoples' well-being aimed at ensuring increased access to life's sustaining necessities through strong social infrastructure, and by mobilising the population to action by way of igniting their sense of patriotism and love for the country.
Abiola also said his government would create prosperity for Nigerians by enhancing the ease of doing business through robust economic infrastructure, talent development, economic reforms and business incentives, as well as position the country as a production-based economy.
He said a PRP-led administration would also be committed to massive investment programmes in social and economic infrastructure; revival of agriculture, manufacturing and processing industries; promotion of the creative industries (music, Nollywood, etc.) and restoration of the textile sector as base for Nigerian fashion brands; and stimulation of technology and entrepreneurial ecosystems, amongst other measures.
He further pledged commitment to win back confidence, trust and respect in government and the nation by taking concrete steps to attract Nigerians in the Diaspora to participate in the process of national transformation, adding, "we will also create an environment conducive for investment (domestic and foreign) through business-friendly policies, strong regulatory institutions, enforcement capacity, respect for the rule of law, as well as protection of investments."
The presidential flag bearer assured that his government would lead from the front and not the rear, and that the administration would be responsive, responsible, respected and acknowledged at home and abroad on the record of its performance and accomplishments.
"Everything will be done to change the narrative of Nigeria as the poverty capital of the world to the centre and land of opportunities and boundless prosperity," Abiola said.