Islamic organisations have been urged to put their house in order, harmonise their plans and stop duplicating efforts in order to achieve the needed goals and great impacts.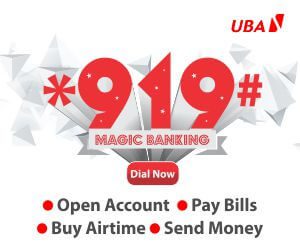 This appeal came from the Lagos Deputy Governor, Dr Idiat Adebule, who made the call at a Muslim Leaders Interactive Forum organised by the Muslim Community of Lagos State (MCLS).
She also delivered the message of Lagos State Governor Akinwunmi Ambode who appealed to religious bodies to pray for peaceful conduct of the 2019 general elections.
Speaking on the theme: "Make Your Life Counts: Unity of Muslim Ummah in Focus", she said that instead of all Islamic groups organizing their different Quran memorization competition for instance, one group might focus on that while others focus their attention on something different entirely like education, health among others.
In addition, she stated that religious organisations by their standing in society, have enormous responsibility in ensuring that peace prevailed in their communities, thereby asking to preach love, harmony and peaceful co-existence.
Members were also advised on the need to eschew all forms of electoral violence during the elections.
"There is the need for religious bodies and leaders to educate the people on the need for political tolerance to promote peace and tranquility before, during and after the elections."
She also expressed appreciation for the efforts made by religious bodies in supporting this administration and maintaining peaceful co-existence in the state.
MCLS' President, Prof. Tajudeen Gbadamosi assured that the Muslim community in the country would play a significant role in the country's bid to ensure peace before, during and after the elections.
"We are close to an election year. We know the peculiarities of this period — hate and inflammatory speeches as well as consequent killings and other damnable actions in the religious and social spheres. As a religious group, we have a duty to ensure peace and harmony," he said.
Shaykh Muslihudeen Kalejaye, in his lecture, reminded Muslims of Quran 3:103 which says; 'And hold firmly to the rope of Allah all together and do not become divided. And remember the favour of Allah upon you – when you were enemies and He brought your hearts together and you became, by His favor, brothers. And you were on the edge of a pit of the Fire, and He saved you from it. Thus does Allah make clear to you His verses that you may be guided.'
He said Islam is a religion that tolerate other religions and ordered its followers to respect and protect all humans.
"Where there is no unity, it will bring about disruption, devastation and disputes. We must do away with anger, backbiting, hatred, impatience, miserliness, procrastination, character assassination among other vices."
"We must fear Allah always, render selfless services to Islam, seek for more knowledge, have constant interactions, make best use of the media and preach peace always," Kalejaye
concluded.
Also speaking, Dr Ridwan Olagunju of the Department of Islamic Law, University of Ilorin, urged the Muslim faithful to adhere to the tenets of Islam as well as do good to make their
life count.
He also appealed to government at all levels to seek the advice of religious leaders in policy formulation.