The federal government has said the transmitters for Radio Biafra, which has been accused of spreading secessionist agenda and campaigning for the carving out of a Biafra Republic from Nigeria, were found to be installed on MTN masts in Enugu and Anambra states.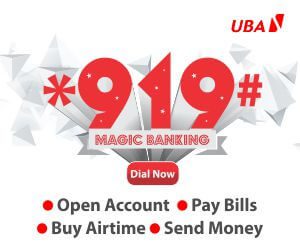 According to the government, the installation of the transmitters on the telecommunications company's masts was to ensure wider coverage for the radio. The headquarters of the radio station is "presumably in London."
This is contained in the government's case summary of the fresh six counts of treason and other ancillary offences instituted against the founder of Radio Biafra and leader of the Indigenous People of Biafra, Nnamdi Kanu, and two others, before the Federal High Court in Abuja.
One of the two other defendants in the six counts filed is a field maintenance engineer, David Nwawuisi, charged with the responsibility of maintaining the MTN masts in Enugu State.
The other defendant, Benjamin Madubugwu, was said to be living in Ubilisiuzo, Ihiala Local Government Area of Anambra State, where he allegedly received custody of a container housing transmitters from Kanu.
On December 23, during the accused persons' appearance in court for their scheduled arraignment, Kanu refused to take his plea due to what he called his lack of confidence in the presiding judge, Justice Ahmed Mohammed.
The judge promptly returned the case file to the Chief Judge of the Federal High Court, Justice Ibrahim Auta, for reassignment to another judge and the three accused persons were returned to the custody of the Department of State Services.
The fresh charges were filed against the three men barely 24 hours after Justice Adeniyi Ademola, in a ruling on Kanu's bail application on December 17, ordered his unconditional release from DSS custody, having been detained for about two months without any valid charges filed against him.
The Federal Director of Public Prosecutions, Mr. Mohammed Diri, who signed the fresh charges, the case summary and other processes accompanying them on behalf of the government, alleged that Nwawuisi installed the transmitters on MTN masts "on request by an IPOB member, Chidibere Onwudiwe."
Diri added, "The 3rd defendant (Nwawuisi), a Field Maintenance Engineer, charged with the responsibility of maintaining MTN masts in Enugu State, was also arrested in the course of the investigation.
"He agreed, on the request of an IPOB member, who is at large, Chidebere Onwudiwe, to install and did install IPOB radio transmitters on MTN masts for a consideration."
The prosecution alleged that the transmitters were smuggled into Nigeria by Kanu and were discovered during a search in Madubugwu's residence.
While Kanu was accused of treasonable felony, management of an unlawful society (IPOB), and smuggling of goods, including radio transmitters, into the country, Madubugwu and Nwawuisi were accused of assisting in the management of the said unlawful group.
The prosecution alleged, in the six counts, that the transmitters were installed on the MTN masts between April and May 2015.
The sixth count read, "That you, David Nwawuisi, at Enugu and Anambra states, between April and May 2015 assisted in the management of an illegal society by doing an act to wit: you permitted one Chidiebere Onwudiwe, now at large, to install Radio Biafra transmitters with knowledge that the said transmitters were property of the Indigenous People of Biafra, an unlawful society, with the intention to propagate its secession intention and that you thereby committed an offence punishable under Section 6 of the Criminal Code Act, CAP C38, Laws of the Federation of Nigeria."
Kanu was said to have on many occasions broadcast on the radio, which is said to have as its Mission Statement, 'The defence of the rights of the Indigenous People of Biafra; and ultimately the actualisation of the Republic of Biafra', reiterating that "Biafra must be realised."
The case summary reads, "In one of such broadcasts on August 1, 2015, he called on members of IPOB in the Diaspora to identify children of Nigerian dignitaries, their residences and schools, with a view to taking reprisal action against them in the event of attacks against Biafrans by Nigerian security agents."
The federal government said the proponents of the Republic of Biafra proposed that the republic would consist of "states in the South-East and South-South regions except that in the case of Edo State, only the Igbanke community will be part of the Republic of Biafra as well as the Igalas in Kogi State and the Idomas in Benue State."