BY TIMOTHY AGBOR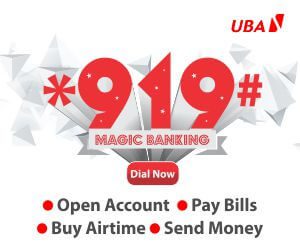 A young man, Abdulafeez Shorinmade, has allegedly gone on rampage, stabbing three girls with scissors in Iwo, Osun State.
One of the victims, a 20-year-old girl, Rofiyat Rasaki, died on the spot at her apartment where Shorinmade broke into and stabbed her.
The suspect also stabbed two other girls at different locations in the ancient town.
Some of the two other victims was identified as Sawiyu Nasrup, aged 18.
The man, said to be strange in the area, was said to have stabbed Nasrup at her chin. Luckily for Nasrup, she escaped death.
Residents of the area quickly rushed her to a nearby hospital for treatment of her injury.
Shorinmade, who was behaving like someone under the influence of drugs, had also attacked another girl who escaped unhurt.
Upon the alarm the third girl raised, the suspect was nabbed by some youths of Kajola Area of Iwo, where the incident happened at about 9:30pm on Wednesday.
The Point further gathered that the suspect, who was almost lynched by angry youths before police rescued him, had stabbed his first victim on her neck and subsequently bled to death.
Sources said that the suspect fled the first scene and on getting to Soba Compound, he stabbed Sawiyu on her chin before he was apprehended after attacking the third person.
The Osun State Police Spokesperson, SP Yemisi Opalola confirmed the incident on Friday.
Opalola said only two girls were attacked, adding that one died. She said the corpse of Rofiyat was taken to the morgue of the General Hospital for autopsy.
The ugly incident has thrown members of the Kajola community into fear as many said the man was unknown in the area.