BY TIMOTHY AGBOR, OSOGBO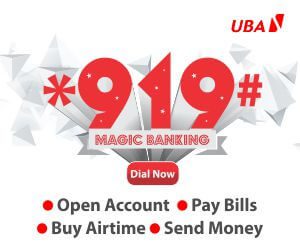 Governor Gboyega Oyetola of Osun State has called on the old generation, especially parents, to ensure that they bequeath their culture and other indigenous ways of life to their children.
According to the governor, besides education, real development occurs when the indigenous ways of the people meet with education and civilization.
Oyetola stated at the 31st annual Iragbiji Day held on Saturday in his hometown.
The well attended ceremony featured various cultural display while other government functionaries, top politicians in the state, captains of industries and other notable indigenes of the ancient town were in attendance.
Oyetola seized the opportunity of the event to lost the achievements of his administration for his kinsmen and women and in the state at large.
Addressing the gathering on the necessity of culture in bringing about development in the society, Oyetola said, "giving our children the best education is non-negotiable. It is the first test of our seriousness with our resolve to unleash sustainable development and progress on our people. Every Iragbiji child is a torch in the search for development, peace and progress. None must be left behind.
"As we nurture them for the tasks and responsibilities ahead, let us engrain in them the channel of our language and the tool of our culture. Real development occurs when our indigenous ways meet with education and civilization. Our Omoluabi ethos must not die; they must continue to define who and what we are."
On the occasion, he said, "Iragbiji Day remains the best proof of who and what we are. In line with the dreams and vision of our forebears, we have annually demonstrated that we are loving, united, culturally correct, development compliant and politically savvy. We have proved to the world that we are strong partners in the best demonstration of the Omoluabi ethos.
"This is the best that we owe our visioners, ourselves and posterity. I have no doubt that we shall all find better ways to unleash these virtues to the world. May God continue to bless and strengthen Iragbiji.
"As the governor and son of Iragbiji, I have showcased the best of our dear town through provision of quality and equitable services in all sectors and especially health, education, security and economy. I have managed the resources of the State, using the lessons that I learned on your laps – the skills of probity, accountability, creativity and innovation, rendering the best of services in a depressed economy and bringing our economy out of the woods and putting it on the path of sustainability.
"This is the signature which the Iragbiji put in my hands as a young boy growing up in a town surrounded by hills and I have put the seal on the State for all to enjoy.
"Together as a people, we have identified development as the basis of our union. In the past two years, we have made Development for Progress the theme of Iragbiji Day in line with our belief that for development to serve our collective purpose, it must be sustainable, equitable, planned, coordinated, holistic, and needs directed.
"Let me restate my position at last year's Iragbiji Day on the way to achieve the development for progress that we seek:"Development is a diverse and expansive social construct which can only achieve progress in the society when it is planned, coordinated, holistic and sustained. It encompasses education, economic, infrastructure, political and other spheres of human and societal life. There is, therefore, a need for us to create a blueprint or a road map that will encompass these spheres and deepen the impact of overall development in a manner that will deliver sustainable progress.
"Creating committees to handle each of these spheres and incorporating our youths as we go will be the easiest way to attain our desired progress.
"We must of necessity emulate what our brothers and sisters in Ijesaland are doing if we must accelerate the growth and development we desire as a people for Iragbiji land.
"Our greatest strength and potential lie with us. We possess all that we need to put Iragbiji on a steady and sustainable path of development and progress. Let us continue to discover the best of us to attain the best that we need, starting with cultivating our youths to achieve our progressive ideals.
"We must continue to wear the armour of love and peace as we seek the tool of development for our collective good.

"I congratulate us all on this memorable and rewarding 31st Iragbiji Day even as we pray to God for a more eventful 32nd version. Rest assured, by the Special Grace of Allah, In Sha Allah, I shall grace this occasion next year, still as the Osun Governor. I have no doubt in my mind that I shall reclaim my mandate," the governor assured.