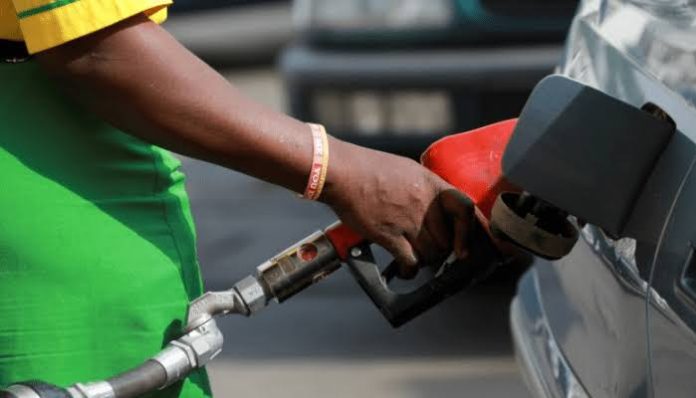 BY
FESTUS OKOROMADU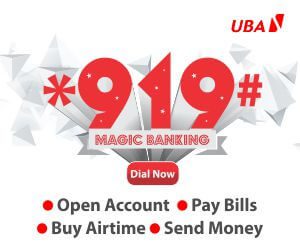 The Centre for the Promotion of Private Enterprise has called on President Bola Tinubu to come up with holistic and inclusive policies to help mitigate the pains brought about by the removal of fuel subsidy on the citizens.
Chief Executive Officer of CPPE, Muda Yusuf, in a statement, commended the leadership of the Nigeria Labour Congress NLC and Trade Union Congress for resolving the impasse triggered by the removal to engage in dialogue with government instead of embarking on a planned strike.
Yusuf noted that embarking on a strike action would have only exacerbated an already difficult situation for the citizens.
He charged the government to act fast as the pains and suffering caused by the removal of subsidy are real and affecting
citizens across all segments of the society.
"There is therefore a need for urgent responsive actions from all tiers of government.
"Measures to be deployed in tackling the situation should be holistic and inclusive as well as be driven by a combination of direct interventions, fiscal policy measures and monetary policy actions," he stated.
Yusuf argued that the citizens have demonstrated an incredible understanding, tolerance, patience and resilience, noting that government cannot afford to overstretch this gesture and cannot afford to be perceived as taking them for granted.
Enumerating immediate intervention measures that can be deployed, he said, "NNPC should sell petroleum products at a price which is 10 percent less than that of other private sector marketers.
"This is to demonstrate the desired social sensitivity by the government in this transitional phase of the subsidy removal. It is also of great symbolic significance to do so. Government must be seen to be concerned about the social outcomes of this reform. This is without prejudice to the new status of the NNPC as public Limited Liability Company.
"Acceleration of the Presidential Power Initiative to upscale power supply in the country. State governments and private investors should be supported to leverage the decentralization power supply and off grid power solutions. Quick wins in the power improvement strategy should be implemented immediately. This would reduce the demand for petroleum products [petrol and diesel] for purposes of electricity generation by households and businesses.
"Government must put an end to the pricing of gas in dollars for domestic use, especially for manufacturers. Necessary urgent steps must be taken by government to put an end to this dollarization framework to ensure a moderation in energy cost for the manufacturing sector.
"Government should take urgent steps to reduce the cost of LPG to households. Recent reduction in the LPG price is laudable, but the price reduction trajectory should be sustained to ease pressure on households and prevent deforestation."
On fiscal policy measures, he said "Import duty, VAT and other port charges on Semi Knocked Down parts for the assembly of mass transit buses should be waived. This would not only make mass transit buses cheaper; it would enhance industrial capacity utilization of the vehicle assembly plants in the country.
"Import duty on passenger buses of 15 passenger capacity and above should be reduced by 50 percent for the next one year.
"Import duty on fairly used cars of engine capacity of 2000cc and below should be reduced by 30 percent . This would enhance access of the middle class to vehicle ownership in the light of the high deficit in the provision of public transportation."
On the provision of alternative source of energy, Yusuf charged government to abolish all forms of taxes and import duty on renewable energy equipment to boost the adoption of renewable energy by households and SMEs. Such waivers would make renewable energy adoption affordable.
"This reduction should cover relevant equipment like solar panels, inverters, batteries etc. This would make citizens less reliant on the electricity grid," he said.

He called for an implementation of what he termed generous tax and other fiscal incentives.
"Generous tax and tariff concessions to incentivize rapid growth in investment in refineries. The outlook for growth in refineries investment is very bright given the elimination of fuel subsidy. This is also in line with the commitment to promoting competition in the petroleum downstream sector.
"Gross monthly salaries of N200,000 and below should be exempted from payment of Personal Income Tax [PAYE]," he said.
On monetary policy measures, he asked the government to offer soft loans for small businesses, stressing that it's an important component of the palliatives.
"The microfinance banks should be incorporated into such a scheme in order to deepen inclusion.
"This would facilitate output growth and job creation in this very important segment of the economy," he stressed.
He warned that the government must cut its cost of operations.
"The sacrifices of the moment should not be limited to the working class and ordinary citizens. The political leadership at all levels must commit to reduction in the cost of governance.
"Number of political appointees, advisers, salaries and allowances, foreign trips, should be trimmed to reflect the current mood of the nation. In addition to the its symbolic significance, this would support the fiscal consolidation agenda," he said.