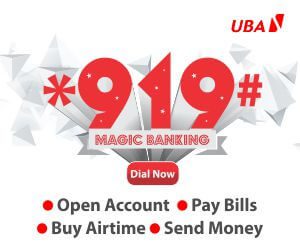 …accuses them of converting his late father's houses, money to personal use
. Says 'they are now fighting one another over my late dad's possessions'
NOSA AKENZUA, Asaba
When businessman, Christian Okechukwu Oputa fell ill and died on March 13, 2018, his first son, Tochukwu Henry Oputa, a 200 level student of Caritas University, Enugu State, did not envisage what he has since been experiencing in the hands of his late dad's relations.
Afraid for his dear life, Tochukwu now lives the life of a typical refugee, travelling incognito and hiding wherever he feels safe,   to escape from his late father's brothers and cousins, whom he alleged had been after him over the various landed property and huge cash left behind by the deceased Oputa.
A day before Oputa died at a private hospital in Onitsha, Anambra State, the wealthy businessman, who during his lifetime was involved in the operations of a Bureau de change, Importation of Pharmaceutical products and real estate business, spoke on the phone with Tochukwu, the eldest of his four children, and warned him to be wary of his relations, without betraying any premonition about his imminent demise the next day. The dying businessman was said to have warned his first child to distance himself from his relations, particularly his nephew, one Anslem Ebubechukwu. The next day, the wealthy businessman passed on!
Oputa had on March 9, before his demise, gone to the bank to withdraw a total sum of N10.5million for the purpose of completing the construction of his mansion in his village, Ozubulu in Anambra State, and to also convert some of it to dollars in the course of his bureau de change business.
But no sooner had Oputa given up the ghost than Ebubechukwu and other relations of his allegedly moved over to his estate, took over his property and confiscated various valuable documents and his other personal belongings. Ebubechukwu, said to be a distant relation of the deceased, and others allegedly proceeded to Oputa's personal apartment, where they carted away a huge sum of N25million and all the documents relating to the late businessman's property in Delta and Anambra states as well as Abuja.
Not only that, Ebubechukwu and his cohort also allegedly confiscated the deceased businessman's cell phones and transferred all his contacts, which they were said to have begun to exploit for their personal use.
Investigations by our correspondent revealed that shortly afterwards, Ebubechukwu and his cohorts allegedly started living big as they bought new vehicles, and even built houses in their village.
It was gathered that after they had taken over the late Oputa's property and other possessions, they allegedly connived with the traditional ruler of the deceased's Ozubulu community, who they allegedly handed over many of the documents relating to the late businessman's property.
But Ebubechukwu and his accomplices were said to have been arrested later by the police based on the
petition written by the lawyer to the deceased's eldest son, Dumbili Noso, to the Inspector-General of Police, Mohammed Adamu. The suspects were even said to have been paraded at the Delta State Police Command for the alleged crime.
However, two days later, Ebubechukwu and the other suspects were granted bail. Upon their release from police custody, the suspects were alleged to have begun moves to ensure the case against them did not see the light of day.
"My father, unknown to me, whilst on the hospital bed had his nephew, Anslem Ebubechukwu, pretending to be tending to him, but upon his death, being the only one with him, Ebubechukwu deliberately refused to call and inform me as the eldest of my father's children. Instead, he immediately proceeded to the personal residence of my father at 9, Obidiabua Street, Asaba, Delta State, where he and his cohorts immediately started looting the house of valuables, including hard currency," Tochukwu, the deceased businessman's eldest child, who is currently in hiding, told our correspondent on the phone.
It was also gathered that Ebubechukwu allegedly called one Festus Obi, an aide to the late businessman, the same day his boss died, and informed him of the incident before asking him to surrender to him the keys to Oputa's cars.
Few days after, Obi was also alleged to have been warned by the personal lawyer to the deceased to steer clear of the late businessman's property, who allegedly also promised to reward him with N500,000 if he refrained from informing the children of the deceased about the locations of their father's property.
The deceased businessman's eldest child further told our correspondent that Ebubechukwu and his other accomplices deliberately did not call to inform him about his father's sudden death, alleging that they stealthily proceeded to the Onitsha Main Market, where his father's shop was situated and allegedly looted the cash therein, which amounted to N440, 000. 00, after they had intimidated the
sales boy identified as Chibuzor Odum.

He alleged that they seized from Odum the keys to the shop and took invoices and all other documents relating to his father's business from which they were able to confirm that the deceased was expecting the delivery of a container of pharmaceutical products worth millions of naira, which they later diverted to another warehouse.
Ebubechukwu and his accomplices were also said to have evicted the sale boys, who had been living with Oputa for so many years before his death, threatening to deal with him if he should come close to his deceased boss' shop, houses or even inform his children about the property he has left behind.
The same day Oputa died, Ebubechukwu and his accomplices allegedly invited one Obiageli Maduabugwu, who had been working as cook for the businessman, to a meeting where they told her to "cooperate" with them after giving her stern warning not to divulge any information about the deceased's property.
Recounting his ordeal further the deceased businessman's eldest son, Tochukwu, further said, "My petition did not see the light of the day; I'm now in hiding. Anselem Ebubechukwu and his cohorts have threatened to eliminate me, and I have to go into hiding. They have also boasted that they would spend my father's money on buying the police. I'm appealing to the IGP, human rights groups and others to come to my aid. My life is in danger. One Moses, an investigating police officer is being used to ensure the case dies."
But in a swift reaction, Ebubechukwu, who spoke to our correspondent on the phone said, "The family members are already looking into the matter. Tochukwu is a blatant liar, nobody threatened him. He only went into hiding for his sins."
Delta State Police Public Relations Officer, DSP Andrew Aniamaka, who also spoke to our correspondent, confirmed that the petition from Tochukwu Henry Oputa was still receiving serious attention, adding that the police would do everything possible to ensure justice.
The PPRO, however, dismissed the allegation that the investigating police office "sat" on the deceased son's petition, and assured that the police would be fair in their investigations.