BABATUNDE AYO-VAUGHAN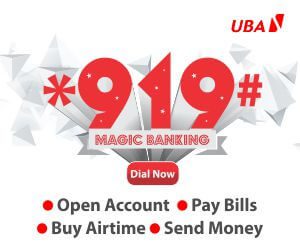 Yes! We can easily call him a media titan of his time. He played well, both in the print and the broadcast media. I am talking of the late Oba Samuel Oluremi Adetule. Yes, you read right. He might not have died on the throne but he did reign as an Oba – a traditional ruler of his home town in Erijiyan Ekiti. That was another very important part of his life, as a man of multiple roles. He was born on August 4, 1937 and died on October 11, 2015.
I had known him since my boyhood days when he was my father's younger colleague at the defunct Western Nigerian Broadcasting Services and Television (WNTV-WNBS), which was widely recognised as the first television station in Africa and founded in 1959. He became part of that broadcasting house as a member of its news department under my father, the late Samuel Folahan Ayo-Vaughan, who was the overall head of that department. And as far back as 1961, with that station still in its formative years, Olu Adetule could be credited as a pioneer member in the development of the broadcast media in Nigeria.
His relationship with our family – the Ayo-Vaughan family – never broke till his death and as a result of this, I remained close to him and it was through this relationship I got to know that long before he made a foray into the broadcast industry, he had actually served in the print media, just like my father. It was when he was telling me about his activities in the print industry that I realised how close he was to Chief Obafemi Awolowo, the first Premier of Western Nigeria, before the Nigerian independence.
He was like his private chronicler and they travelled together even as far as northern Nigeria. What he had to tell me about those days was so very interesting that I was almost on my knees begging him to put it into a book form because it would help the knowledge of the history of Nigeria. He promised to do that; unfortunately, he never got round to do it. This is very sad for me because I know that an encyclopaedia on the pre-independence politics of Nigeria has gone with his knowledge.
I pray that those like him who are still around and reading this should not make that mistake for the sake of Nigeria. Having said this, one is consoled by the fact that when he moved into the Drums Publication, the foremost magazine of his time, as its editorial director, he had the opportunity to do much thoughtprovoking writings for public consumption. It is my great hope that if the copies of that magazine over the years are properly well preserved, then it could be said that Olu Adetule still left something behind for posterity. It must be mentioned that at one time during the federal military government of General Yakubu Gowon, he was appointed as the first press officer to that government.
I mentioned earlier on that, at a particular point in his life, he was the traditional ruler of his home town in Erijiyan- Ekiti. This of course, was because he came from one of the ruling houses of the town. However, after over a year on the throne, according to his eldest son, Kayode Adetule, his father was asked to abdicate the throne because, according to the ruling of the Morgan chieftaincy review commission, it was not the turn of the Ogbegun Ruling House to which he belonged to ascend the throne. As a lawabiding, decent citizen of his hometown and country, who did not believe in the do-ordie approach to anything, he left the throne quietly and returned to his house in Lagos to forestall chaos and anarchy in the town.
But as God would have it, the throne became vacant again as the occupier joined his ancestors over a year ago. The people of Erijiyan clamoured for him to come and regain the throne and he had actually gone home to assure them of his readiness to do their wishes. This was barely a year ago. Alas! This in itself was no longer to be as he himself had gone to join his ancestors. If it is possible, my own father who was like a big brother to him, will also be happy to welcome him home.
• Babatunde Ayo-Vaughan lives in Lagos