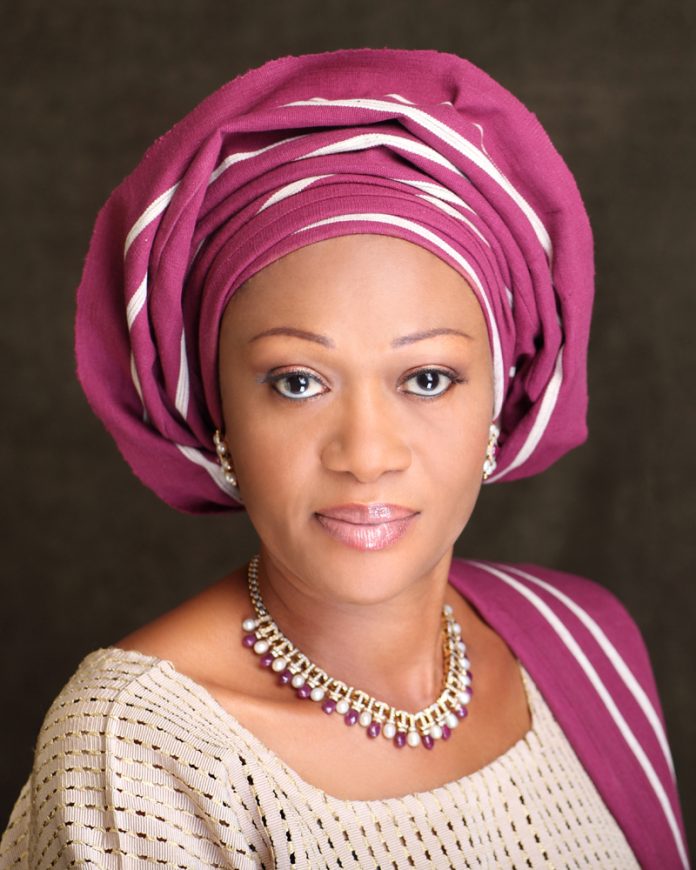 BY BRIGHT JACOB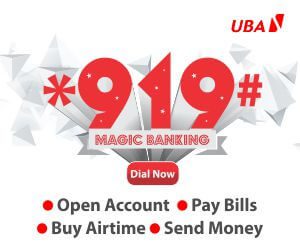 The very old and famous quote by Groucho Marx, "behind every successful man is a woman", may be an unestablished fact that does not resonate with every man all the time, but for Nigeria's president-elect, Bola Tinubu, and his wife of 37 years, Oluremi Tinubu, the quote could not be more apt.
Mrs. Tinubu has been with Nigeria's incoming president through thick and thin. From his days as a "fugitive", along with other members of pro-democracy group, the National Democratic Coalition, fleeing the gulag of former military dictator, Sani Abacha, to the period he relentlessly campaigned to become Governor of Lagos State prior to the general elections in 1999, she supported and stood like the Rock of Gibraltar behind the political colossus and ensured his political dreams came true.
And since the former Lagos State Governor, who never fails to speak glowingly of the role his wife played during his struggle to entrench democracy in Nigeria, punched his ticket into Nigeria's seat of power, Aso Rock Villa, analysts have been divided over the role Mrs. Tinubu would play and the level of influence she could wield in Tinubu's presidency.
Remi Tinubu was born on September 21, 1960 into a family of twelve children, where she is the youngest. And contrary to the assumption in some quarters about her being an indigene of Delta State, Mrs. Tinubu is actually from Ogun State, South West Nigeria. Her mother, though, is from Delta State and of Itsekiri stock.
Growing up, the young Mrs. Tinubu was an indoor person and didn't socialise much. She was content watching TV and reading was one of her favourite pastimes. It even took a "blind date" organised by her sister before she could meet her political strategist-husband whom she eventually married in 1987, and since then, has never looked back.
Asked what attracted her to the political heavyweight, she said, "I was the one who was actually brought to him. He didn't go looking for me…My sister knew him from way back, and she was the one who actually took me to his house.
"So, when I saw him…what I saw in him was his eyes. I saw the kindness in his eyes and I will say that was one of the things that attracted me (to him)," she added.
An author and also an ordained pastor in the Redeemed Christian Church of God, Mrs. Tinubu has three beautiful children for Tinubu, and is also a stepmother to Tinubu's other two children from another relationship.
Even though Mrs. Tinubu has declared on several occasions that she is a stress-free, modest and loving wife, her marriage to the 'Lion of Bourdillon', no doubt, unleashed the latent leadership potential in her, and presented to the world a matriarch who doesn't play second fiddle to even the crème de la crème among Nigeria's politicos.
"Growing up, the young Mrs. Tinubu was an indoor person and didn't socialise much. She was content watching TV and reading was one of her favourite pastimes. It even took a "blind date" organised by her sister before she could meet her political strategist-husband whom she eventually married in 1987, and since then, has never looked back"
As first lady of Lagos State from 1999 to 2007, Remi brought more prestige and panache to the office, which, though not recognised in the Nigerian constitution, still enjoys wide acceptance in the polity. She also established "the New Era Foundation", her pet project, which promoted the development of youths and raised public awareness on community service as well as environmental health.
After her husband's second tenure as governor expired in 2007, Mrs. Tinubu "disappeared" from public view, and after almost a four-year hiatus, came back with a bang in the political scene when she threw her hat in the ring, and contested the senate seat for Lagos Central Senatorial District in 2011, and won the election.
In 2015, she won re-election and was one of the six women elected into the Senate. The other five were Fatima Rasaki, Stella Oduah, Binta Garba, Rose Oko and Uche Ekwunife. These women made the 8th Assembly tick and helped bring to the fore the importance of women participation and representation in politics.
Altogether, Mrs. Tinubu represented her Senatorial District thrice in the National Assembly. And in spite of her busy schedule, she managed to juggle her family and legislative lives successfully to the admiration of her supporters.
Albeit, while in the National Assembly, she proved to be one not shy to confront whatever miffed her or tried to stifle her rights on the floor of the Senate.
Her opponents and naysayers painted her black for this and they also issued a "clarion call" to her husband to rein in her perceived excesses.
In July 2016, Mrs. Tinubu petitioned the leadership of the APC under John Odigie-Oyegun, and the Bukola Saraki-led Senate over her clash with Dino Melaye, who was also in the ruling party at the time.
The two Senators had an altercation during a Senate closed-door session and Mrs. Tinubu alleged that Melaye was hectoring at her and had threatened to rape her because he didn't agree with her submissions at the session.

"Senator Melaye hurled foul and vulgar language at me. What he said should never be heard in any public institution let alone the floor of the Senate.
Denigrating me as a woman, Senator Melaye threatened to beat me on the floor of the Senate just because I dared to express my opinion different from his.
"I am both a ranking Senator and a woman. But Senator Melaye took neither into consideration as he issued threats of rape and assault, while boasting he would face no consequence even if he fulfilled these criminal threats," part of Mrs. Tinubu's petition said.
Those that were privy to the matter had stated that Melaye said he would not only rape the former Lagos first lady but would also impregnate her. Mrs. Tinubu was reported to have written then acting Inspector General of Police, Ibrahim Idris, and asked for "adequate security" for fear that Melaye might kill her.
Melaye denied any wrongdoing. He, however, admitted to clashing with Mrs. Tinubu, and argued he reacted the way he did because he was called a "thug" and "dog". He also denied saying he would rape and impregnate Mrs. Tinubu, noting she had already "arrived menopause".
Then there was the squabble with Elisha Abbo, the Senator representing Adamawa North Senatorial District, over the propriety or not of Abbo speaking in front of cameras during a committee hearing.
Abbo had appeared before Mrs. Tinubu and other distinguished Senators after he was caught on camera physically assaulting a woman at an adult toy shop in Abuja.
After Abbo's video clip went viral, the Senate, while the matter was still in court, constituted a committee to look into the assault and give all parties concerned fair hearing, and Abbo was invited.
However, after he took his seat, he refused to say anything and demanded that cameras in the room be switched off. "I won't talk in front of cameras when the matter is already in the court of law. It is sub judice," Abbo had declared.
And Mrs. Tinubu, perhaps not impressed with Abbo's stance, said to him, "We have a procedure and we are also under the law. What we are doing…we are doing as a legislature.
"What is going on with you affects us as a body. That is why the Senate president constituted this committee. You don't come in here and dictate to us the procedure you think we should adopt. You don't dictate to us because you undermine us by doing that.
"Do you realise that the Senate…when we constitute a committee like this…whatever the law gives (judgment of the court), we can also suspend you?" Mrs. Tinubu said to a defiant Abbo.
The word "suspension" obviously irked Abbo, and he countered Mrs. Tinubu, saying he wouldn't sit and allow "a colleague and fellow senator" threaten him with suspension. At this point, Mrs. Tinubu voiced solidarity with the woman who was assaulted at the adult shop, saying to Abbo, "I am also another woman. You better be careful."
In yet another intriguing episode in the Senate in April 2021, which was used to slam and refer to her as "heartless", Mrs. Tinubu had asked Smart Adeyemi, an APC Senator from Kogi State, in apparently hushed tone at the floor of the house whether he was "a member of the PDP or a wolf in sheep's clothing".
This was after Adeyemi stood to criticise President Buhari's handling of Nigeria's security challenges, which had spiraled out of control because of criminal activities, from kidnapping to banditry and Boko Haram insurgency.
Adeyemi was almost moved to tears by the wanton killing happening unabated, across the country. He made comparisons with Nigeria's civil war, saying the killings now were worse. He also urged the Federal Government to seek foreign military assistance.
Analysts say that Mrs. Tinubu took that standpoint because of her husband's political ambition, noting she sacrificed humanity on the altar of that ambition.
The controversies and face-offs notwithstanding, Mrs. Tinubu is now Nigeria's First Lady-designate. The political conquest of her husband in the presidential election has ensured that Nigerians will be seeing more of her face on their television screens, side-by-side with the Jagaban, as he faces a desperate quest to salvage a floundering nation.
Nigerians will also be interested to know the extent of the "contribution" she would be making to her husband's cause, as they know all too well how the power tussle between current first lady, Aisha Buhari, and the so-called cabal in her husband's government played out.
On the role Mrs. Tinubu could play in her husband's government, a political analyst, Reginald Anene, said that by virtue of them being wives, first ladies have some influence over the decisions their husbands make.
Anene said that even in the United States, allegations had been made about the President, Joe Biden's wife, Jill Biden, being the one running the government because her husband was accused of being "senile".
He, however, said in Tinubu's case, everyone could see that "his sense and intellect" were intact, contrary to what the opposition would have people believe.
Anene said, "There's no way….and it's not only in Nigeria…where first ladies do not have some influence over the decision of their husbands. They are actually part of their respective husbands' kitchen cabinets. You can't run away from that fact. In fact, by virtue of just being a wife, a woman already has some influence over her husband.
"Currently, we are having this scenario play out in the United States where people are alleging that the US has actually elected its first female president. They say that Jill Biden is actually the one running the government because there's a lot of accusations directed at Joe Biden being senile.
"But when it comes to Asiwaju, the Asiwaju we've known, seen and heard…this man is on top of his game. This is someone who knows his onion. He knows the issues and he has addressed those issues in several of his town hall meetings.
"We saw his interview with the BBC after the Chatham House interview, and you can see that this is a man whose sense and intellect are intact. So, I really do not see the wife having influence beyond what every other first lady in history has always had," he said.
Anene also reminded Nigerians that even former president, Olusegun Obasanjo, had accused Goodluck Jonathan, when the latter was Commander-in-Chief, of not being in charge of his government.
According to Anene, Obasanjo said Patience Jonathan, Stella Oduah, Diezani Alison-Madueke and Ngozi Okonjo-Iweala called the shots.
Anene, who is a pastor at the Christian Life Ministry, also said that there was actually nothing wrong if any first lady makes an input or proposes certain names for nomination for some plum job. He further argued that even the president's other relatives could recommend competent and capable hands if the need arose. He was, however, quick to re-assure Nigerians that unlike what they've had in the recent past, Tinubu would be totally in charge of his government.
Reacting to the Smart Adeyemi incident, Anene said it was very obvious what Mrs. Tinubu tried to do. According to him, the three-term senator was probably telling the man 'you are a member of the APC. Why do you want to highlight the party's shortcomings and failure?'
Anene said even Jonathan didn't take it lightly after a TV station did a documentary on the pitiable state of the Police College in Ikeja, with the former president asking how the station got access into the police facility. In Anene's view, "Nobody in government wants their failure highlighted, because politicians would feel you are arming the opposition if you did."
On the agenda to set for Mrs. Tinubu, Anene said that unlike Maryam Babangida who focused on the women through her "Better Life Programme for Rural Women", Mrs. Tinubu should focus on the youths because the country has a "youth issue".
"There's no way….and it's not only in Nigeria…where first ladies do not have some influence over the decision of their husbands. They are actually part of their respective husbands' kitchen cabinets. You can't run away from that fact. In fact, by virtue of just being a wife, a woman already has some influence over her husband"
Shedding more light, Anene said that the youth issue, which he refrained from calling a problem, could bring immense benefits to the country if taken advantage of.
Anene also said that the youths who make up 60 percent of Nigeria's population, were bristling with ideas and energy, and it would be "a waste if all that energy and creativity were not harnessed" to move the nation forward.
An IT expert, Solomon Akan, said that though Mrs. Tinubu may have noble intention for her future office, she may yet dabble into areas of governance which didn't concern her, because of the corrupting nature of power
Akan, however, celebrated Mrs. Tinubu and the wife of the former Governor of Cross River State, Onari Duke, for being the two outstanding first ladies he admired between 1999 and 2007. He appealed to Mrs. Tinubu to take all the exceptional qualities that stood her out as the Lagos first lady into her soon-to-be new role as Nigeria's first lady.
Akan said, "You know that power tends to corrupt, and absolute power corrupts absolutely. These people may have noble intentions not to allow themselves to dabble in areas of governance that don't concern them. Because when you have all the power in the world, sometimes you could be tempted to act irrationally and against any moral code you have.
"Remi Tinubu was one of the first ladies I admired so much between 1999 and 2007. Apart from her, the wife of the then Governor of Cross River State, Onari Duke, was another first lady I felt was honest and active. These women were, and are still, epitomes of beauty, and I laud them for the way they carried themselves while their husbands were in office.
"I expect nothing less from Remi Tinubu. There was never a scandal associated with her and her office as first lady of Lagos State, and I expect her to carry that momentum she gained into her new role as Nigeria's soon-to-be first lady," he said.
Continuing, Akan said, "And about the men who succeeded because their wives were behind them…I know that some may not agree that a woman's place should be "behind" a man, but by his side. But whichever, a whole lot will still depend on Remi Tinubu. She is like a crown the president-elect wears. And if it is dented, that could affect his presidency."