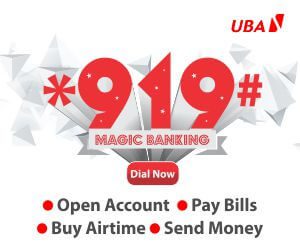 BY BAMIDELE FAMOOFO
In 2022, remittance flows to low- and middle-income countries are expected to increase by 4.2 percent to reach $630 billion.
This follows robust growth of 8.6 percent registered during 2021, when remittance flows reached $605 billion, exceeding our earlier estimates.
The World Bank in its forecast estimated that inflow to Sub-Saharan Africa where Nigeria is the biggest economy will increase from $49billion in 2021 to $53billion in 2022.
Remittance flows to LMICs excluding China are larger than foreign direct investment and official aid flows.
Just as the LMICs were starting to recover from the COVID-19 pandemic, the war on Ukraine erupted, altering the global landscape for migration and remittances.
Remittances to Ukraine are expected to rise by over 20 percent in 2022.On the other hand, remittance flows to many Central Asian countries (for which the main source is Russia) are expected to fall dramatically.
The direct effects of a decline in remittance flows and the indirect effects of rising food, fertilizer, and oil prices (for which Russia and Ukraine are major exporters to world markets) are likely to pose risks of food insecurity and rising poverty in many low-income countries.
Even as all eyes are on the Ukraine crisis, the fall-out of the COVID-19 pandemic continues to strain the balance of payments and fiscal situation in many LMICs. The combined fall-out of the COVID-19 crisis and the Ukraine crisis will affect the global governance of migration in the coming years.
As of the end of April 2022, according to the United Nations High Commissioner for Refugees, 5.5 million Ukrainians had left for Poland and other countries.
An even larger number of persons had been displaced internally. The rapid pace and scale of the displacement of Ukrainians has shifted global policy attention away from other developing regions and peoples affected by fragility, conflict, and violence.