Everyone loves earning extra money, which might involve launching a small business outfit that would harness your idle assets for making money. An easier way to make some money on the side is by renting out the things you have, but are not using. Just rent them out.
Renting out your unused assets requires your commitment and consistent efforts. So, the more time and energy you put in the rental business, the more money you are likely to earn. But if you are short on both, then you may likely not get the expected proceeds.
Here are some of the unused things you can rent out and earn a few extra cash from.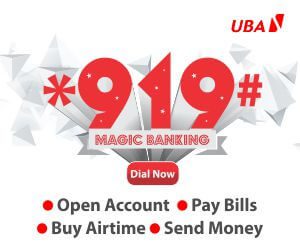 WEDDING GOWNS
You can make money by renting out your wedding gown. The bride to be could also save money from it instead of buying a new wedding gown that will only be useful for a day. It is general knowlegde that weddings are just a day's event. After that day, most brides find the wedding gown less useful to them.
So, instead of keeping the gown probably in the wardrobe for years, you can probably rent it out for other brides-to-be to earn some money. Nowadays, wedding gowns are very expensive, whether custom-made in Nigeria or already made from overseas. Borrowers are responsible for cleaning and returning the gowns. If they don't return the gown as agreed, you charge the borrower the current market value of your dress.
Renting out wedding gowns is a growing trend in Nigeria. You can search for wedding gowns to rent online by sending the description of the style and size of what you want. It is that simple.
COOKING UTENSILS
You can also rent out your cooking utensils to people who are having big event, or hosting a big party that will require cooking for a large number of people.
The utensils range from big iron rod to locally-made stove, mega-sized pots, pans for frying, big spoons, among others, that caterers use for large cooking.
It has been observed that many women acquire cooking utensils and keep them in their stores, which they seldom use. Possession of the utensils opens a supplementary means of income. All you need to do is to record the utensils you want to rent out and demand a deposit, in case any damage is done to your utensils.
CAR
If you have two or several cars in your compound or garage, it is possible for some of the cars not to be used on a daily or weekly basis. So, instead of the cars lying unused, it is better to rent them out .
However, it is highly advisable not to rent out an expensive car or the one that attracts high cost of maintenance because the proceeds you get from renting out the car may not be sufficient to repair it in the event of any damage done to the car by the customer.
You may need to take up a car rental liability policy, in case of unforeseen circumstances, such as accidents, fire or theft. And you must review requests to approve rentals. It is a great way to earn extra cash if you don't use your car so much or you have a spare one. According to their policy, you take home 75 per cent of your car's rental price and extra mileage charges. But the fact remains that how much you earn depends on what kind of car you have and where you live.
LAND
If you have a land or an open space that you are not using at a particular moment, it is possible for you to make some money from it. The land may be a part of your compound that you have not erected anything on, may be the front portion of your compound before the entrance gate or fence of your house that some people use to grow flowers.
You can rent out such open space for parking of cars, or for displaying items by vendors. You can choose your schedule and your rate per hour or day. You set your price based on what type of business the user wants to do on your open space.
WORK ITEMS (BOOK, BICYCLE, LADDER, CAMERA)
If you have a bike, ladder or a camera, you can rent the items out too because they are not what you use on a daily basis. To create awareness for the items, you can paste a small poster in front of your house to let people know you offer rental services at a specific date and time.
You collect half of the money with a deposit charge in case the items get stolen or damaged. And when they return the items, you get the balance. You can set your rental fee, based on the hour, day, or week.
A financial investor, Adeniyi Adebisi, said that the idea of making money from renting out your unused personal items was not a common place practice in Nigeria. He explained that it was fairly common in some advanced parts of the world. He noted that in our environment, however, people would prefer free use items, no matter how useful they find them to be.
He recalled that people who wanted most things that are not their own free, would remind the owners that they were relations, associates or acquaintances, and so should not be expected to pay the owner anything.
He stressed that if you were bent on renting out your unused personal things, you would have to perform some duties. "First, you will have to create adequate awareness that will enable people to know you are rendering that kind of service, while taking sufficient precautions to ensure that whoever rents an item must return it intact.
"Besides, it is also important to investigate the integrity of the person you are dealing with. Lastly, you cannot afford to be careless about how you will get the fee you mutually agreed upon to avoid any regrets," he said.