The Chairman, House of Representatives Ad-hoc Committee on Ejikeme Mmesoma, Soli Sada, has commended the Registrar of the Joint Admissions and Matriculation Board, Prof. Ishaq Oloyede, for the technological innovations deployed by the board for the conduct of the Unified Tertiary Matriculation Examination.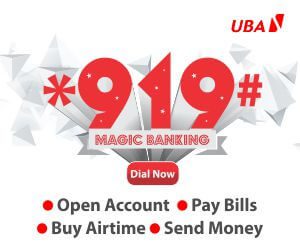 Sada gave the commendation when the ad hoc committee visited JAMB headquarters, according to a statement signed by the Board's spokesperson, Fabian Benjamin, which was released on Thursday in Abuja.
The committee also applauded the exam body for fortifying its operations against criminal infiltrations.
He also congratulated the board for generating enough revenue for the federation account, stating that JAMB was one of the public institutions with quality governance.
"This is one of the institutions that demonstrated the quality of Nigerians that we have in public sector governance of this country.
"What we have seen today in JAMB is a testimony of the quality of public officers that are there and how they are disciplined. No wonder JAMB is generating good revenue for the federation account.
"We as an institution of the parliament, we have come and we have seen and will definitely go back with a report to the parliament and see how we can strengthen the capacity of JAMB so that they will continue to provide quality services to the country," Sada said.
Also speaking, Oloyede told the committee that from the Situation Room, the board can be able to communicate with all the states and also relate with the candidates during the examinations.
"From my office, I monitor all the centres, accreditation of CBT centres, I pay attention during registration, monitoring of admissions to over 1000 higher institutions," he said.
JAMB had remitted N2 billion as its interim surplus for the 2023 operating year to the Federal Government, saying more would be remitted as its operations for the year are completed.
Since assuming office, the Oloyede-led management had remitted over N55 billion to the Federal Government coffers.
JAMB's spokesman had in a statement said that the remittance was in furtherance of the pledge by the Oloyede-led management, on assumption of duty, to leverage technology and discipline in managing the affairs of the board.