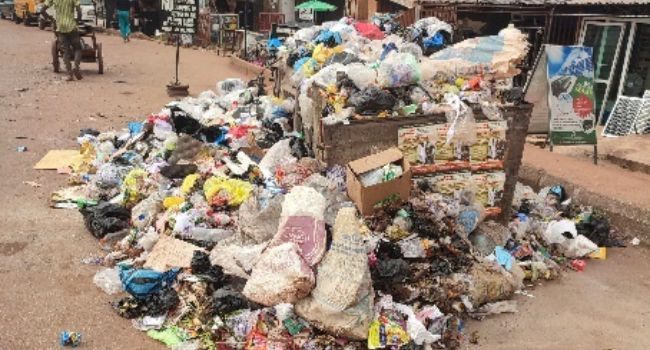 BY TIMOTHY AGBOR, OSOGBO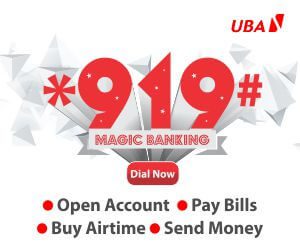 In some parts of Offa town in Kwara State, stinking refuse dumps and indiscriminate blockage of canal with excretion and other wastes are not only becoming eyesores to passersby, they are fast constituting threats to the wellbeing of residents.
The stench oozing from these dirty sites are becoming unbearable for residents who fear that there may be outbreak of diseases if something drastic is not done to rid the environments of refuse dumps and also prevent further indiscriminate dumping of wastes.
Checks by The Point revealed that many habitants of the affected town are culpable as they drop faeces and other toxic substances on the streets, canal and other waterways.
For example, a canal in Abata area in Offa Local Government Area of the state is serving as a source of air pollution to the area, owing to heaps of refuse.
For the residents, the rainy season heralded fear because apart from the flooding, there is a major concern of outbreak of diseases.
Some of the residents blamed passersby who dump refuse at nights on water channels, while others disclosed that those in the neighborhood also contribute to the menace by passing excreta, urine and other wastes in the canal.
Some people who spoke to The Point lamented that if the growing heaps of refuse on the streets, canals and gutters were not urgently cleaned and properly disposed of, then the residents should brace for whatever challenges that might come out of it.
A septuagenarian resident of the town, simply identified as Fatai, noted that most times, he kept vigil in his area to discourage those in the act of dumping refuse indiscriminately, saying most members of the neighbourhood partook in the bad habit.
While lamenting the horrible stench that has already pervaded Abata area, Fatai said, "It is a serious matter and we are not happy about it. I have been trying my best to curb those who cause this mess in our area from dumping refuse or passing excretion into our canal. Sometimes, I stay outside till 3:00am to see whether I will be able to catch anyone but to no avail. Once I sleep off, they continue with their devilish acts."
"Although, in the past, I have been able to catch some people who are also residents of this area but they were freed after I cautioned them. Many people are fond of throwing their faeces and other wastes into the canal despite several warnings. This bad act is already affecting our health," the aged man explained in Yoruba language.
A woman, who preferred to be addressed as Iya Fatimah, said, "Owing to the amount of refuse already dumped in the canal, we are afraid that there might be flooding when the rainy season gets serious.
Last year, we experienced a devastating flood and this was caused by blocked drainages and canal. Some part of this house (pointing to a desolated house in the area) has been demolished by the flood.
As you can see, no one is living there."
Meanwhile, an environmental expert, Emmanuel Kilaso, described improper disposal of refuse as one of the major environmental problems confronting Nigeria, saying urgent measures were required to tackle the menace.
Kilaso, the Executive Director of Securecycle Environment and Climate Change Initiative, added that concerted efforts were needed from the government, individuals and communities to address the problem and ensure a clean and healthy environment for all.
He said, "Improper refuse disposal is a major environmental problem in Nigeria. It has become a common sight in many cities to see heaps of waste littered around, polluting the environment and posing health risks to humans and animals alike and Offa is not left out of this uncomfortable situation.
"One of the major causes of improper refuse disposal in Nigeria is poor waste management practices. Many cities lack the necessary infrastructure for waste disposal, such as garbage trucks, waste bins and landfills. As a result, people resort to disposing of their waste in open spaces, gutters and other inappropriate places. This leads to the accumulation of waste, which creates an eyesore and generates foul smells that are harmful to the environment."

To address the problem of improper refuse disposal in Nigeria, Kilaso noted, "There is a need for a holistic approach that includes education, public awareness campaigns, and investment in waste management infrastructure. Government should take the lead by providing adequate waste management facilities such as garbage trucks, waste bins, and landfills. They should also enforce existing laws and regulations on waste disposal to ensure compliance and proper sanitation.
"Individuals also have a role to play in proper waste disposal by adopting responsible waste management practices such as separating waste at the source, composting and recycling. Community-based organisations can also work together to organise regular clean-up exercises in their neighbourhoods and create awareness of the dangers of improper waste disposal."
The National Emergency Management Agency has alerted Kwara residents of an impending flood between August and October and urged them to clear their drainages, canals and other waterways as part of efforts at mitigating the effect of the disaster.