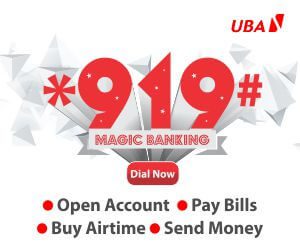 BY AGNES NWORIE, ABAKALIKI
Ebonyi State Government says security checkpoints mounted on major roads leading in and out of the capital city of Abakaliki have helped to curb the activities of unknown gunmen and restored security of lives and properties in the state.
The State Commissioner for Internal Security in the state, Stanley OkoroemeghaStanley Okoroemegha, said this while reacting to public outcry over delays and alleged human rights abuses being experienced by motorists at checkpoints in the state.
In the wake of attacks on police stations and public institutions in some parts of Ebonyi, the state government came up with military checkpoints at Ezzamgbo axis of Abakaliki-Enugu Expressway, Nkwoagu axis of Abakaliki-Afikpo Highway and Egbeagu axis of Abakaliki-Ogoja Trans Sahara Highway.
Okoroemegha said that the Ebonyi State Government was aware of the difficulty being experienced by motorists and commuters at the various checkpoints in the state but appealed for patience, saying it had helped to ward off criminal elements.
He, however, urged the security operatives at the checkpoints to adopt a friendly approach and respect the rights of road users.
The Point observed that vehicular flow is slowed down by barricades at checkpoints in order to enable security operatives to conduct a search on passengers. Passengers are made to disembark from the vehicles and then trek across checkpoints before boarding their vehicles.
While the measure has helped to curtail movements of criminals and light weapons into the state, road users have been groaning. They called for the relaxation of the procedures to allow for free flow of traffic and to reduce the man hour being wasted on the highway.
A commuter, who gave his name as Osinachi Ajah, said he had been reporting late to his office, owing to the long queue of vehicles and delay at checkpoints.
Mrs Franca Elom and Osondu Irem, (motorists) described the experience at checkpoints as excruciating.
A park operator, Ugwuoke Anselem, urged security operatives to partner commercial drivers on intelligence gathering in order to reduce the time being wasted at checkpoints.
Another motorist, Jacob Oshim, accused the security operatives at the check points of being partial by allowing northerners free entry into the state without due diligence.