Nigeria's foremost sports critic and former Chairman of Gombe State Football Association, Alh Shuaibu Ahmed Gara-Gombe has called on the newly elected Board members of the Nigeria Football Federation led by Alh Ibrahim Gusau to arise and take up the gauntlet by rebranding and restructuring Nigerian football without any further delay. He revealed this in an exclusive interview with ANDREW EKEJIUBA in Lagos on his arrival from Morocco. The widely travelled football technocrat who is currently the Special Adviser to Gombe State Governor on Strategy and Information Management, said the new Board is faced with a herculean task ahead and must ensure there is peace among all the stakeholders and agencies that has contributed to the success story of our football in the past. Excerpts: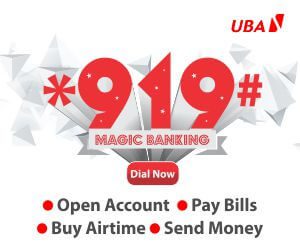 What's your take on the sorry state of our football administration, coupled with the fact that there were indications that some contestants were unhappy on how the just concluded Nigeria Football Federation Executive Board elections panned out?
I thank you so much for that question and I think we have had so many crises in Nigerian football in the last 15 to 20 years. The crisis was caused by lack of inclusiveness, lack of respect to our constitution and the lack of respect to the rules and regulations among our administrators and managers of our football.
Also, the weakness, interest and sometimes the inefficiency on the side of the supervisory authorities affected our football administration a great deal. These factors I have so far enumerated are all-encompassing and they have continued to affect the quality of our football directly or indirectly.
The supervisory authority's interests, inconsistencies and inefficiencies have become contagious to almost all the institutions under it. But I will like to single out football because that is the sport that many Nigerians are focusing on for now.
We can win a match in Basketball or win a gold medal in an international athletic event, but when we lose a friendly in football, the outcry or frustration you see in the faces of Nigerians is heart rendering. One may think that we do not have other sports in the world except football. So football is very important and dear to the heart of Nigerians.
Recently our number one citizen, His Excellency, President Muhammadu Buhari declared that football is our national asset but it ended there. National asset is like power, oil, mineral resources and any other good thing you can think of that enhances our Gross Domestic Product. So, when you say that something is a national asset, it is a big statement. But what has government done to maintain that national asset remains another issue. I don't think that those who wrote that speech for Mr President to declare football as a national asset really understood what national asset means.
Look at the events that led up to the elections in the NFF; does it really portray that presidential policy statement? There are many crises all round our football today and no one cares about how to quench the fire. In fact, before, we use to have crises only during NFF elections and when we don't qualify for world cup, but now we have crises every day in our football.
We have crises in our League management. Many stakeholders accuse NFF of financial recklessness; lack of transparency; lack of accountability; lack of good governance; personal/selfish interest reigning supreme and the continuous division of every unit under our football industry which is sad!
Earlier in our football history, when FIFA wants to take a decision on Nigeria; even before they act on what the then NFA says about such crises, they rely on the reports of our then highly respected sports writers. FIFA goes as far as taking a look at what great sports writers like Onochie Anibeze, Bisi Lawrence, Sani Zaria, Mumini Alao and Paul Bassey wrote on such issues or crises and the information they got from these sports writers is what they will rely on during their investigation before taking a decision. But this is not the same situation as of today. As I speak, the Sports Writers Association of Nigeria is totally fragmented and divided which is saddening, unbelievable and not good for the image of our beautiful game.
What about the players and their union, can you say the crisis has snowballed to them?
My answer is yes. We never had players union in Nigeria as far as I'm concerned because it never existed and the players are not united too. You can imagine such a scenario in our football. The essence of players union is to protect the interest of the players. They have a global platform called FIFPRO that is recognized by FIFA and the body gives grants to the various national bodies for the upkeep of these retired footballers. But in Nigeria, the leadership of our players union at a point was accused of corruption and the infighting that ensued destroyed the union in the country. That is a national issue like the NFF also which is being accused of corruption by some football stakeholders in the country. As at my last check, Nigeria's Players Union is highly fragmented and disunited which is saddening and sickening.
What about the coaches and referees?
For Nigeria Football Coaches Association and Referees Association, they may not have the kind of crises our player's union and SWAN are having, but they are experiencing the same ailments or problems that brought our players unions and SWAN down. There is so much selfish interest and acrimony in the coaches and referees association as I speak. Therefore, the new NFF Board under Ibrahim Gusau has a lot of work to do. The foremost priority for the NFF under Gusau now is to reunite all stakeholders of Nigerian football. I don't know how it is going to happen, but I pray that it should happen. For this unity to be achieved among our football stakeholders it will take time, but it will help to lift our football to a desirable height everyone wants it to be.
On the way forward, what else should the newly elected NFF Board do to rescue our football industry?
The new NFF Board under Gusau should ensure that the Nigerian League is completely reorganized. They should also ensure that they come out with proper accounting cum transparent governance structure or system.
The NFF needs to reorganise all their Departments and every Head of Department must be trained, retrained, build-up their capacity and empower them to do their jobs.
When these Heads of Departments are encouraged and empowered to do their jobs, it reduces pressure on the NFF President and the Executive Board.

When this is done, any administrative officer that fails to do his job effectively should be dealt with without fear or favour. The new NFF Board should give every administrative staff a new positive policy direction going forward.
Also, there is an urgent need to rebrand the NFF such that it will attract the confidence of the corporate world through good governance and transparency. The NFF Board should limit themselves to policy formulation for football development and they must allow the staff to execute the policies or projects.
I will also plead to the new NFF Board that they should as a matter of urgency re-organize the Communication Department of the federation. The media is an important arm of the sports industry which may prove very difficult to unite now but over time the NFF should ensure that the Nigerian media are united are carried along by the Head of the Communication Department.
Many stakeholders of sports still believe that infiltration of politicians into our sports industry helped in tearing apart the industry. What's your reaction to that question?
Politics is part of sports and countries who understand politics also know how to use it for great accomplishments. They use politics to achieve diplomatic, social and economic goals, not the way we use it here in Nigeria.
Take United Kingdom for example, they use sports politics to pursue their economic and commercial interests and they are doing extremely well along that line.
Other countries are also using it to enhance their diplomatic interest and it is working out well for them, but in Nigeria we bring in politics into our sports industry for selfish purposes. And because we are bringing it for selfish purposes instead of national interest, then it now becomes inimical to our progress even in the round leather game.
Let me give you an example with Egypt where the country has the policy of using sports for diplomatic purposes and that is why more than 18 continental headquarters of the various sports in Africa have their offices in Egypt. Then look at Nigeria as big as we are; today, we are nowhere to be found. We are just contented with less than three zonal headquarters of our continental sporting bodies. This is not good enough for us as the giant of Africa.
If we look at our position in ECOWAS and compare it with Morocco, I can tell you that Morocco is doing everything possible and gradually taking over some of those headquarters of these continental sporting bodies from the hands of Egypt. Morocco has formulated a national policy of using sports to pursue and score diplomatic goals in the continent and things are looking up for them.
Here in Nigeria, I still don't know where the headquarters of West African Football Union (WAFU) is; whether it is here in Nigeria or elsewhere in Ghana or Ivory Coast; so these are the issues on ground that our government should look into and use sports to enhance the image of the country. As we have ECOWAS Headquarters in Abuja, then WAFU headquarters should also be brought here in Nigeria.
Look at South Africa how they are using COSAFA to launder their political, commercial and diplomatic interests in the continent. Politics in sports is good but it depends on how you use it to achieve something meaningful for the growth and development of the country.
We now have a new foreign Technical Adviser to the Super Eagles, Jose Peseiro, do you think he has the capacity or experience to take our football to the next level with the results he has posted so far with the team?
As far as NFF continues to appoint coaches for competition and not for development, our football will continue to suffer a great deal. You remember when Sunday Oliseh came and was appointed Super Eagles Head Coach, the NFF assured us that he is coming with a five-year developmental plan to reorganize our football and this never happened!
At the time Oliseh came, Shuaibu Amodu was the Head of the Technical Department of the NFF and he also had his own developmental plan which never saw the light of the day.
James Peters, Fanny Amun, Bitrus Bewerang, Emmanuel Ikpeme and others too many to mention, all had their developmental plans for our football that were never seen talkless of implementing them. We never witnessed any development policy on ground till date. All what we hear is when a new Technical Adviser is appointed he is mandated by NFF to qualify us for this or that tournament.
This is very sad and I wish to state emphatically that this is not how football should be developed in a country where we have abundant talented footballers in every nook and cranny of Nigeria.
When a new coach comes in and loses a match, he doesn't care because his attention will be focused on qualifying the country for AFCON, Olympics or World Cup only, and in so doing, no priority is given to football development from the grassroots. This must stop if we are to make headway in our football!
How best can football be developed in Nigeria, taking a cue from the experiences you have garnered from other countries you visited?
In some countries that I have visited, many of them are back to the grassroot development of their sports. An example is Morocco where every school has a football coach and these football coaches are either affiliated to the federation or they train and retrain themselves such that they take their experiences to the grassroots to impart positively on the upcoming players in schools. This has helped Moroccan football development.
Still on Morocco, I consult for a club/association called Avadas Football Club and Academy and they have very good sports development programmes for children from 4 years to 17 years; in different age categories. Avadas Football Club and Academy is owned by a community like Ikeja in Lagos. They have massive number of fields where kids go to play good football almost every day according to their age categories and they organize competitions among themselves. They bring in teams from different countries in the world and even from different parts of Morocco to play against their teams and this have helped to improve Moroccan football internationally. So we need to overhaul the technical department of the NFF in this regard to key into such grassroot development football programme.
On a lighter note, where have been all these while because some stakeholders of sports in Nigeria are in the dark as regards your whereabouts for few years now?
I am very much around and I'm still the CEO of Green-White-Green Sports Centre. We are currently working on some projects. We also had a programme we suspended recently but we are hoping that by the end of the year or early next year we shall prosecute that sporting programme. The programme is a football talent hunt for export. We are restructuring the plans with our sponsors and we hope to get the programme off the ground soon.
Secondly, I and my team are consulting for some football clubs within and outside the shores of Nigeria and we are also coming out with our development plans for Nigerian football.
Let's get your best wishes for the national female U-17 team, Flamingos, who are participating at the ongoing FIFA U-17 Women's World Cup in India. Can we sir?
I wish them good luck in the tournament having worked hard in their preparations. I pray they do their best. And to add to that, I want Nigerian sports to start evolving because currently it is on an auto-pilot; we need good heads/technocrats to rescue it and bring it back to steady growth that will guarantee us the expected development and good results.