The term 'legend' does little to cover the incredible achievements of former Spain and Barcelona midfielder, Xavi Hernandez. The 35-year-old is rightly considered one of the finest central midfielders in history, embodying the revered 'tiki-taka' short-passing game, which spurred both club and country to incredible success. In more than 700 matches for Barcelona after coming through their fabled La Masia academy, he lifted eight La Liga titles, four Champions Leagues and two FIFA Club World Cups. Internationally, Xavi was at the vanguard of a generation, which brought perennial- underachievers Spain to victory at Euro 2008, 2010 World Cup and Euro 2012. The Adidas ambassador took on a new challenge at Qatar's Al Sadd this summer. In this interview with sport360.com, during a short trip to Dubai recently, the Barca legend spoke about El Clasico, Neymar, the UEFA Champions League and other football issues. Excerpts…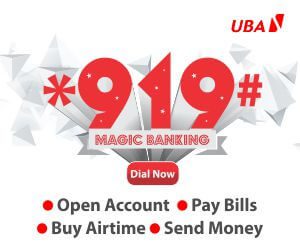 What did you make of the 4-0 El Clasico victory for Barcelona at Real Madrid?
It was an amazing game for Barca. Barca was much better than Real Madrid at everything – in attack, in defence, the rhythm, the intensity. They are an amazing team and it was a historic team and game for Barcelona. I was very happy to watch the game and congratulations to all members of the team. From Luis Enrique to everybody who works there.
Did you miss not being in the game?
That is normal. It is an historic game. But it is enough for me. I enjoyed it a lot before and I am very happy for my friends, my colleagues, for Luis Enrique, the spectators, the Barca fans. I am very happy.
Do you think Neymar can be as good as Cristiano Ronaldo and Lionel Messi?
I do not know, maybe in the future. For me, the best player in this moment and in history is Messi. Maybe in the future, Neymar is an amazing football player. It is still early to say this. Okay.
Do you think Rafael Beitez should be given more time at Real Madrid?
I don't know. It is normal if the last Clasico score is 4-0, there are problems in Real Madrid for the coach, the players and the president. It is not a normal score line. The feelings are bad for Real Madrid, no? For the future of Real Madrid, I can't tell. I am a fan of Barca. I watch more of Barca matches than Real Madrid.
How has your experience been in Qatar since leaving Barcelona?
I am very happy to be here and be in Qatar. I have a very good project until the 2022 World Cup. I am still a player at Al Sadd and I enjoy being in the field. Also, helping in the Aspire Academy it is fantastic for me to coach, maybe in the future.
How do you rate football in the Gulf?
It is at a very high level, especially technically and it is physical also. The difference to Europe is tactical. For example, the teams in Europe work more on their tactical training than here.
Have you seen or heard much about the UAE's Omar Abdulrahman?
Yes. I know him. He is a very good player and a very good talent. He is a good talent. Maybe it is possible for him to play in the future in Europe, for example. He is at a high level.
How important is it for the Gulf nations to develop now that they get players to Europe?
It is very important for him and the Gulf players and countries in the future to be a competitive country. Yes, it is good for them.
What can you say of Sergio Roberto's performances in the Barcelona midfield this season?

They have been very good. I am very happy for him. He is a very nice person and a good professional, always working hard. I am very happy for him. Sergio is a very good player. Now, he is playing very well. It is amazing for Sergio Roberto.
How do you feel about Barca's hopes of retaining the UEFA Champions League?
I hope Barcelona continues to win. Why not be the first team to retain the Champions League? They must not change the mentality to continue to win. They have everything to continue to win, sure. Why not? It is difficult, the Champions League. It is very difficult, but Barca can.