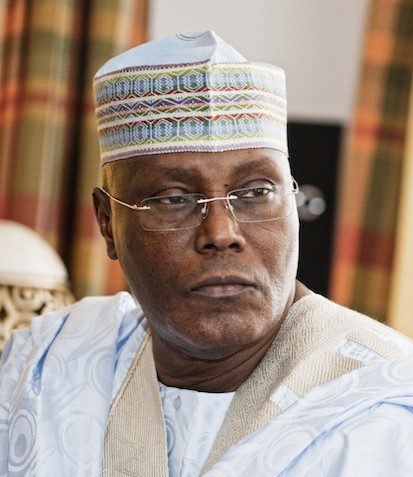 'Strong, dominating character worked against Rivers Gov' – Insider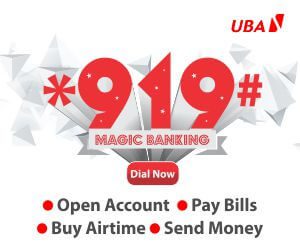 How Jonathan defeated Odili to become Yar' Adua's Vice President in 2007
The traditional practice of avoiding a man of "strong character and independent-mindedness" in the choice of picking a vice president or deputy governor was the main reason Rivers State Governor, Nyesom Wike, lost the vice presidential slot of the People's Democratic Party, The Point can report.
Wike, who lost the presidential primary of the PDP to Atiku Abubakar during the May 28 national convention, had been touted to be the most favoured out of three short-listed governors of the party from the South South region after he came second with 237 votes.
Atiku had won the presidential primary by polling 371 votes. But in a dramatic twist, Delta State Governor, Ifeanyi Okowa, was announced by Atiku as his preferred running mate.
Since the announcement in mid-June, many analysts and political pundits have tried to advance reasons why Wike was dropped for Okowa. The multitude of opinions has been that the Rivers State's helmsman made it abundantly clear to all and sundry that he was not interested in being a vice president to anybody. 
Atiku, in picking Okowa had said among other things that "In these consultations, I made clear that my running mate would have the potential to succeed me at a moment's notice, that is, a president-in-waiting.
"In other words, the person must have the qualities to be president.  The person must have an appreciation of the deep rot which our country has been put into by the rudderless APC government; understands the great suffering that most of our people are going through and the urgency of relieving them of that suffering; understand the critical importance of economic growth and development to provide our young people with jobs, hope, and a pathway to wealth."
Instructively, Atiku stated that all the three recommended individuals were very qualified for the post
"Every one of the recommended persons is a fit and proper individual to hold this office. While this makes me marvel at the bundle of talents that abound in our party, it also compounded my task of choosing a single person from among them," he said.
However, a source close to the camp of the Rivers State Governor, confided in The Point that apart from stating categorically that he was not interested in the position, his perceived strong and dominating character, made it a big risk for him to be considered for the position.
"Did our man say he wanted to be vice? So, if you were Atiku would you have taken our man as Vice President? Is that how they do vice president or deputy governorship in Nigeria? Is it by virtue of coming second in the primary?" the source wondered.
While agreeing that Wike has done exceedingly well in terms of commitment to the party and all that, the source insisted that he was not a good vice presidential material because the tradition of picking a weak and less assertive individual as vice didn't work in his favour. The source went down memory lane citing various examples of people who were picked for vice president or deputy governorship based on their perceived quiet and unassuming disposition.
"I agree that he is a very devoted party man, very loyal to the cause of the party but he is not a good vice presidential material. Let's face it, Odili in his time would have been President until the last minute when the late President Umaru Yar'Adua emerged and they said they would give him vice.
"How come they didn't make him the vice president? Why did the party settle for Goodluck Jonathan?  The reason is that Odili is too strong for Yar'Adua. Here, Governor Wike is a very strong character; he is a strong-willed and very assertive individual. There is no way he would be the vice-presidential candidate without exerting his influence to the fullest at all times and by showing his strong-willed character, the team will certainly run into trouble.
"That is the problem. Nigeria doesn't operate that way and that is the real reason our man was left out even if the committee had chosen him in 13 to 3 votes. Look at our recent political history, Orji Kalu and his then deputy, Enyinnaya Abaribe; look at even Asiwaju Tinubu and Bucknor Akerele in Lagos; look at those places where the deputies are people of strong character. Look at even Obasanjo and Atiku. Which governor or president has ever picked an individual that is strong or stronger than him as a vice? It is because nobody wants to have problems with contending political influences.
"That is how Nigeria operates. But if it were to be in America, they would look for an individual who is at least on the same pedestal as the candidate, who can match them or better still even stronger. It doesn't matter. But this is Nigeria and that is what obtains.
"For instance, the late Diepreye Alamieyeseigha chose Jonathan to be his deputy in Bayelsa State. Who was GEJ then? There were more popular and stronger people in Bayelsa to be his deputy. So, the major factor or reason our man was not considered was his strong personal character that seems to be unbending and very independent," he concluded.