Suspected robbers in the early hours of Thursday raided a complex housing the Osun State High Courts and Magistrate courts, carting away unspecified huge amount of money from the office of the court's cashier.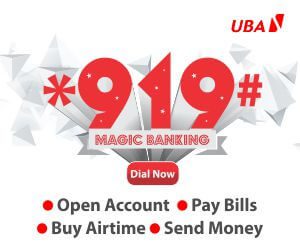 Our correspondent gathered that the suspected robbers also broke into some shops located in the courts' premises and stole various wares.
It was also gathered that the robbers gained access to the courts through a thick forest at the back of the premises and also escaped with their loot through the same route.
A staff of the High court who spoke with our correspondent, pleading anonymity, said the robbers had stolen some huge amount of money from the office of the High court cashier before raiding other offices and outlets within the premises.
According to him, "the cashier had brought some huge amount of money to the office on Wednesday evening and was expected to be taken to the bank this morning (Thursday).
"I think the robbers came for the money and also used the opportunity to raid some shops in the court premises. They broke the cashier's office door. When we all resumed work this morning, we heard the cashier crying and calling for help.
"As the cashier was lamenting, some shop owners, while attempting to open their shops, discovered that their shops have been looted. It is a sad day for us in this court."
Also, a trader whose shop was broken into by the suspected robbers told our correspondent that she discovered that the padlock was damaged.
The trader who identified herself as Mrs. Sunday said, "When I came this morning around 8am, I saw staff of the High court discussing in groups and when I asked what was wrong, I was told some robbers came and robbed the court.
"I never thought they touched my shop until I attempted to open it and I discovered that the padlock had been damaged. They stole my provisions and broke some crates of eggs while attempting to gain entrance. "
Our correspondent who went round the court premises, discovered that a shop that sells lawyers' robes and books as well as a photocopy shop were amongst the shops burgled.
The High Court Registrar, Mr. Lawrence Arojo, confirmed the robbery but refused to disclose the actual amount stolen.
According to Arojo, "Yes, the court was attacked by some robbers and we have reported it to the police. They have been here to carry out investigations. This is all I can tell you."
Meanwhile, our correspondent learnt that the four night guards on duty during the robbery attack had been arrested by the police.
The Acting Police Public Relations Officer in the state, Egbedele Ajibade, said he was not aware of the arrest of the night guards, but promised to get back to our correspondent.
But some staff of the state judiciary blamed the robbery attack on the few security men guarding the state High court premises at night.