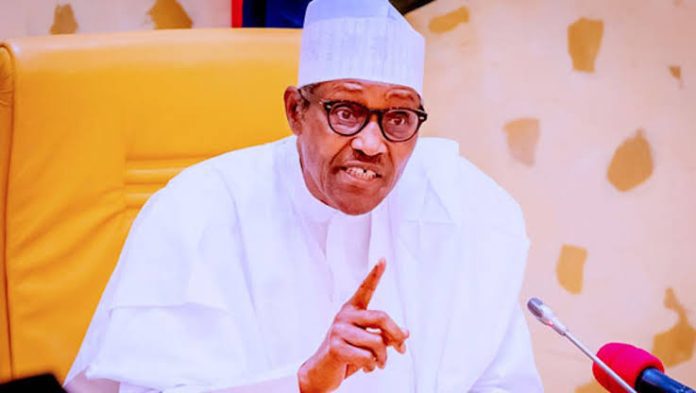 BY ROTIMI DUROJAIYE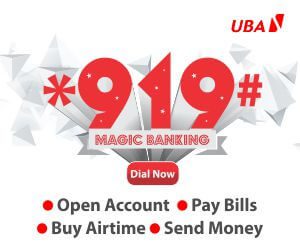 The Revenue Mobilisation Allocation and Fiscal Commission said last week that it would begin the process of reviewing the remuneration for political, public and judicial office holders in the country.
This was according to a statement issued and signed on Tuesday by the Commission's spokesperson, Nwachukwu Christian.
According to the statement, the Chairman of the Commission, Mohammed Shehu disclosed this during a courtesy visit to the Chairman of the Nigerian Governors Forum, Aminu Tambuwal, of Sokoto State in his office in Abuja recently.
The statement read, "Mohammed pointed out that pursuant to the functions of RMAFC in paragraph 32(D) of part 1 to the third schedule of 1999 constitution of the Federal Republic of Nigeria as amended, empowers the Commission to determine the remuneration appropriate to political, public and judicial office holders in the country informing that the last time the review was carried out was 2008 which makes it even overdue for review."
A document obtained from the website of the RMAFC revealed that packages for President Muhammadu Buhari, Vice President Yemi Osinbajo, state governors and other political appointees leaving office in 2023 may cost the country about N63.45 billion.
A breakdown of the package indicates that the Federal Government would pay out N3.39bn while the states will cough out N60.06 billion.
The figure also covers the severance gratuity for ministers, commissioners, National Assembly members, state assembly members and special advisers.
The severance allowance is, however, separate from other financial packages which may be in place as retirement benefits or pensions for some of the political office holders.
As approved by RMAFC, political office holders were entitled to 300 per cent of their annual salary as a severance package.
In addition, some ex-governors will be paid 100 per cent of their annual basic salary for life after leaving office.
They would also get new cars every three years, a house in any part of the country, free medical care, as well as furniture allowance and car maintenance allowance.
"As approved by RMAFC, political office holders were entitled to 300 per cent of their annual salary as a severance package. In addition, some ex-governors will be paid 100 per cent of their annual basic salary for life after leaving office"
They are also entitled to cooks, stewards, gardeners, and other domestic staff, among other perks, including policemen and Department of State Services' operatives for life.
A total of N13, 805,814,220 has been proposed for the payment of pensions to former Presidents, Vice-Presidents, Heads of State, Chiefs of General Staff, retired heads of service, permanent secretaries, as well as retired heads of government agencies and parastatals in the 2023 fiscal year.
The beneficiaries include former Presidents Olusegun Obasanjo and Goodluck Jonathan, as well as Vice-Presidents Atiku Abubakar and Namadi Sambo, among others.
Also expected to benefit from the windfall are ex-military Head of States, General Yakubu Gowon and General Abdusalami Abubakar, as well as former self-styled military President, General Ibrahim Babangida, and a former Chief of General Staff, Commodore Ebitu Ukiwe (retd.).
It is, however, not clear if President Buhari and his deputy, Osinbajo, will benefit from the largesse as they will hand over power on May 29, 2023.
Buhari served as Head of State between December 31, 1983 and August 27, 1985 before he was booted out of office in a palace coup.

In the 2023 budget appropriation, which was highlighted under the service wide vote of the Federal Ministry of Finance, Budget and National planning, it was stated that a total of N2.3bn would be for "entitlements of former presidents/heads of states and vice-presidents/chief of general staff."
An analysis of the proposal revealed that a total of N10.5bn would serve as "benefits of retired heads of service and permanent secretaries."
The budget also revealed that a total of N1 billion would be paid as "severance benefits to retired heads of government agencies and parastatals."
At the state level, governors and their deputies are also entitled to humongous pensions when they leave office and a number of former chief executives of the various states are known to be beneficiaries of the huge pensions, which include monthly payment, purchase of new vehicles, building of mansions and payment of domestic workers.
PENSIONERS GROAN NATIONWIDE
Recently, hundreds of pensioners under the aegis of Concerned Pensioners in Benue State thronged the major streets of the town to protest the alleged 75 months of unpaid entitlements.
The protest ended at the office of the Benue State Pension Board along Barracks Road in Makurdi, the capital city.
The protest on October 18, 2022 was the second time in one month the pensioners would throng the major streets of the capital city to demand for payment of their pension and gratuities.
Vice chairman of the pensioners, Stanley Okwanya, who led the protest told journalists outside the gate of the board that they would not relent until their money is fully paid.
"We have decided that every month, we will be coming out until our request is met," he said.
Hundreds of pensioners on October 6, 2022 in Kano protested at the Government House over the non-payment of their accumulated entitlements amounting to N30.9bn.
The pensioners, who marched from the Audu Bako Secretariat to the Government House Kano, carried placards with several inscriptions.
Speaking at the occasion, the state NLC Chairman, Kabiru Minjibir, who was in solidarity with the pensioners, said the state owed 32,600 pensioners N30.9 billion in arrears.
He said as of June 2022, 18, 111 pensioners had unpaid arrears with the government, adding that the problem had resulted in the deaths of many pensioners while many others had fallen sick with no money to settle hospital bills.
Minjibir explained that the refusal by many government agencies and parastatals in the payments of 17 per cent deducted pension money had now reached over N60 billion that had not been removed.
Pensioners in Rivers State on April 6, 2022 stormed the state secretariat, demanding the payment of eight years of gratuities and six years of pension arrears.
The pensioners, who displayed placards with various inscriptions, lamented the failure of the administration of Governor Nyesom Wike to pay gratuities, pension arrears and other entitlements since it came on board in 2015.
Coordinator of the pensioners, Lucky Ati, told journalists that retired civil servants in the state were going through a lot of hardship as he described the actions of the state government as unfortunate.
Ati said "We are here because, for over nine years, some persons have not been paid their entitlements.
"These are statutory entitlements. We are not asking for anything outside what they are supposed to pay us. For the past eight years, no person in Rivers has been paid gratuity. And you can imagine the life of a civil servant that has nothing and eight years thereafter nothing is paid."
On June 12, 2022, some retirees under the Federal Civil Service Pensions, Lagos State branch protested non-payment of pensions among other challenges encountered by federal retirees.
The retirees who staged a protest at the Lagos office of the Pension Transitional Arrangement Directorate, the agency in charge of payment of the Federal Government's pensioners, called on the government to promptly respond to the plight of the retirees.
In a protest letter jointly signed by the Chairman, FCSP, Arashi Lawal, and State Secretary, Abiodun Micheal, the retirees said, "Since September 2017 verification exercise, countless number of pensioners are yet to be on PTAD payroll till present."
The union complained that their monthly pensioners were not paid as of and when due.
KNOCKS FOR POLITICAL OFFICE HOLDERS
The Chairman, Nigeria Union of Pensioners, Ekiti State Branch, Joel Akinola, said it was not right for political office holders to receive huge severance allowance when states were not paying pensions as and when due.
Akinola said, "It is unfair. I see that kind of a move as selfish, inconsiderate and inhuman if people who had worked meritoriously for 35 years are being owed pensions and gratuities of less than N3m for over 10 years whereas people who served in a political appointment for just four or eight years are being paid humongous amounts."
The NUP chairman, who observed that the beneficiaries equally enjoyed other office perks noted, "This shows they have not come to serve us but to rip us off of our benefits.''
He added, "When they are in power, they are heavily paid; they have access to all the benefits – free feeding, free transport, free medicare, free everything, and when they are leaving, they are going with a humongous amount as severance allowance.
"I think it is very unfair to leave the poor ones who really did the job unpaid. God does not support this kind of treatment. It is ungodly and should be condemned. I want to appeal to them that they should do the needful concerning pensioners and pay them their dues so that they can put their body and soul together."
Akinola further noted that a state government was once dragged to court over payment of severance allowance/pension to past political leaders because it was not in the Nigerian constitution and amounted to double pay.
"Payment of humongous severance to political office holders can be seen as an abuse of power, abuse of privilege," he concluded.
The NUP Chairman in Benue State, Mike Vembe described political leaders in the country as "selfish people who do not consider the welfare of their citizens, especially senior citizens.''
Reacting to the financial takeaways of the President and governors, Vembe said, "It is a terrible matter if such a huge amount of money is proposed, not to talk of paying it. It is like looking at some people as if they are nothing, you cannot pay them, let them go and die but to themselves, there is no problem.''
Vembe said what pensioners want from the governors and president was to clear the backlog arrears of pension allowance and gratuities.
"These people were elected by these retired fathers and mothers. If they don't think about them (pensioners) but only think about themselves, then it means they are selfish,'' he maintained.
The Ogun state Secretary of the NUP, Bola Lawal described the severance package as inappropriate, calling for its review by 50 per cent.
An economist, Bismark Riwane, said the government should spend money on both lawmakers and pensioners.
"You know the price of democracy; the government should spend more money on both the pensioners and also the lawmakers. They should pay everybody both the lawmakers and pensioners, not paying one and leaving the other."
The Chief Executive Officer, Centre for the Promotion of Private Sector and former Director General of Lagos State Chamber of Commerce and Industry, Muda Yusuf, stated that, "I think whatever proposal on pension should be sensitive to the prevailing economic conditions. It should be sensitive to the sensibility of Nigerians, particularly, the pensioners because this service is less than 10 years.
"Some of them have served 10 years while some have a maximum of eight years. Whether that one now qualifies for such a severance package, I think, is something that we can interrogate.
"This is because the whole essence of pension, even in public service, one must have served for a reasonable length of time such as pensioners who have spent 20-35 years for you to be entitled to pension and in any case, most of the pensions we have these days are contributory.''
He further submitted that anything paid out to the outgoing officeholders should be within the context of the current pension regime.
"What is important is that whatever it is, it has to be within the context of the current pension regime; the Pension Reform Act.
If you are taking anything out of that, especially for people in public offices, I don't think that will be appropriate,'' he noted.
The Coordinator, Advocates for Peoples Rights and Justice, Victor Giwa, said former Presidents and Heads of State should exclude themselves from such benefits, adding that the money should be used to revive Nigeria's dwindling economy.
"It is by the provisions of the constitution that they are enjoying this benefit. But if these former presidents and heads of states have this country in mind, knowing that the country is at the point of collapse economically, they should wave it. They've presided over the country and have benefited and are still benefiting from the country," he said.
Similarly, the Convener, Centre for Anti-Corruption and Open Leadership, Debo Adeniran, said, "Well, it is what they can do; it is highly insensitive of them; it is a bad example for other public servants. Despite all they had access to while they were in power with all the allowances, pension and gratuities paid, for them to accept such a humongous amount of money after retirement in this poverty-stricken period is a sign of sadism.
"It is not only insensitive, the government is culpable maybe because they believe that they have the knife and yam, not knowing that they are pushing Nigerians towards the wall and when that happens, Nigerians will strike back.
"I will also advice the President not to leave a legacy of profligacy that will continue to hunt him years after retirement from public service; he should leave a good name that will show him as considerate leader, who lived a modest life and left a legacy of modesty for those who will take after him. Finally, any past public officer that accepts that should be seen as insensitive and not taking into consideration the majority of Nigerians who are suffering under the present economic quagmire."
"Of course, you know the Houses of Assembly are in the pockets of the governors. So, when they propose ridiculous things, the assemblies will just pass them into law"
A professor of Economics, University of Uyo, Akpan Edet, described the payment of pensions to past leaders as "robbery" of the country's treasury that would continue to wreck the economy.
He said, "The pension that these past leaders take is robbery. It is totally unjustified. It's just because a great majority of Nigerians are not politically aware.
"A civil servant stays for at least 35 years and at the end, what does he get? But political office holders will stay for eight years, and during that period, they pay themselves heavily both officially and unofficially, and leave office and still take pensions. It is unfair; it should be expunged from the law and from the system.
"This is one of the reasons why the economy is badly affected. This act of paying huge pensions to past presidents and governors, and giving them all sorts of undeserved benefits after office adds to the wrecking of the economy.
"In such ways, money received through loans or internally generated revenue or the states' allocations is spent carelessly and such careless spending by those who have access to that kind of wealth helps to cripple the economy."
Edet added, "Most of the time, what these people spend the money on are foreign products that don't in any way help the economy.
You see them holding meetings in London, Europe and America, and then we complain that the naira is depreciating, why won't it fall?
"Each time they make those trips, they supply the naira to the foreign exchange market and make demand for foreign exchange, but there is no demand for the naira in the foreign exchange market. When you have that kind of situation, the domestic currency, which is our naira, will take a serious fall in value."
The Dean, School of Business and Entrepreneurship, American University of Nigeria, Yola, Leo Ukpong, said, "The idea of giving governors four vehicles and changing vehicles every four year is pure waste of taxpayers' money."
According to him, some of the governors collect pensions and salaries in the Senate instead of supporting their states to boost the living conditions of their people.
"I think they should carry out a constitution amendment to put an end to all these unrealistic benefits at the federal and state levels," Ukpong added.
A professor of Constitutional Law, University of Jos, Nnamdi Aduba, said the over-bearing influence of the governors on the state Houses of Assembly resulted in the passage of laws providing humongous benefits for them when they leave office.
According to him, the autonomy of the legislature should also be reviewed to ensure a good system of governance in the country.
Aduba stated, "It will show you the amount of greed and lack of morals most of them have. With all the money most of them have, why will they want a house in Abuja? Is it not criminal? Every four years, you are going to take a huge amount as salary and you will now go to the Senate.
"You know our laws are weak and that's why some of these things are happening. Some states can't even pay salaries to civil servants, yet the governors will be enjoying unearned benefits and the past governor will be enjoying pensions.
"Of course, you know the Houses of Assembly are in the pockets of the governors. So, when they propose ridiculous things, the assemblies will just pass them into law."
Speaking on the matter, human rights lawyer and Chairman of the Nigerian Bar Association Section on Public Interest and Development Law, Monday Ubani, said giving pension to the former leaders would continue to have adverse effects on the economy unless it was repealed.
He said, "Provided it is an enactment of the state House of Assembly, which passes through the rigorous process of law making, it is something that is legitimate until that law is set aside. Unless there is a provision in the constitution that conflicts with it, in the absence of such, it remains a valid law.
"But with the economic situation, if a governor has been in office and made so much money from the system, and you are rewarding him again with such pension despite the fact that the economy is very fragile and many people are living in abject poverty, I don't see the economic sense of that provision of building houses and paying them pensions.
"Yes, if anyone has served his state meritoriously, there is nothing wrong in making provision for him, but the problem is that most of the governors, while in office, amassed so much wealth and then come again to enact a law that will cripple the economy."
The Chancellor, International Society for Social Justice and Human Rights, Jackson Omenazu, said though paying benefits to past governors and presidents was not wrong, it should be based on their performance, which should be decided by the people.
Omenazu stated, "I think for those who served well and diligently, that is fine, but it shouldn't be general, and I believe some of them aren't worthy of it."