My friend put me in this trouble – Suspect
As the operatives of the Rapid Response Squad intensify efforts at reducing crime in the Lagos metropolis this Yuletide, policemen from the unit on Wednesday arrested a suspected teenage armed robber and Indian hemp smoker.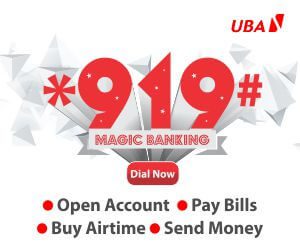 The robbery suspect, Ibraheem Taiwo, 17, was arrested at Iddo, Lagos around 8:00 pm on Saturday, when he, along with his accomplice, Abdullah, still at large, attempted to rob a tricycle rider popularly known as "Marwa."
Ibraheem confessed to being the brain behind the robbery, stating that Abdullah used a jack knife to dispossess a tricyclist, Okeke Chibuk, of his two mobile phones, money and other valuables. According to Ibraheem, Abdullah was at the point of escaping when he spotted the RRS operatives before he decided to drop the two mobile phones and the jack knife.
The victim of the botched robbery operation, Chibuk, emphasised that it was Ibraheem that led the two-man robbery gang that dispossessed him of his belongings, with the aid of a jack knife. Ibraheem, a secondary school dropout turned vulcanizer, explained that he followed his friend, Abdullah, out to Iddo.
"I was standing, trying to take my tricycle to Oyingbo when I heard the shout of thief, thief. I saw Abdullahi drop handsets and a jack knife, I picked them up. That was how RRS operatives arrested me," the suspect averred. He added, "I have been learning vulcanizing for over six years, and I am preparing for my freedom. It was Abdullah, my friend, that robbed. He dropped the phone and the jack knife when he was being chased. I only picked them up to defend myself.
"Abdullah is a friend and a sweeper in Oyingbo. I know where he lives. He is the one that put me into this problem. I only followed him to Iddo." In another incident, Sola Adetona, a vulcanizer, was on the same day arrested behind Bobby Benson House, Onipanu, Lagos.
Adetona, 28, and a native of Ibadan, Oyo State, said, 'I was in a joint when I was arrested. I smoke weed to stimulate myself and to make myself work better. "I live in Mushin and I was arrested around 5.pm. I want to plead for mercy. I am not married but I have impregnated a lady." The Lagos Police Public Relations Officer, Mr. Joe Offor, a Deputy Superintendent of Police, confirmed the story.