Mary Uduk is the Acting Director General of the Securities and Exchange Commission. In this interview with NGOZI AMUCHE, she says the Commission is working with the Central Bank of Nigeria to amend rules on margin loans. She also speaks on salient issues affecting the Nigerian capital market. Excerpts.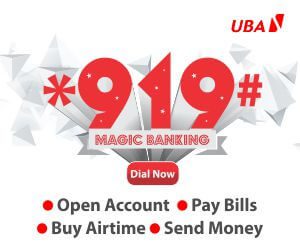 The Q1 Capital Market Committee just held, what were some of the resolutions at the meeting?
There were a lot of issues, but mainly on the unclaimed dividends in the market. That is being tackled in a minimum of two solid approaches. One of them is e-dividend. For every account that is mandated, all accrued dividends are automatically paid. Then there is the use of regularisation of multiple accounts. We discovered that while dividend is growing and it is increasing unclaimed dividends, the pace is not as satisfactory as when we observe that multiple accounts which have not been claimed for many years are still being paid dividends. Those people that have multiple accounts can only lay claim on dividends in one account, all the others will keep warehousing dividends as long as they are not regularised. We want to see how far the registrars can go in regularising the multiple accounts so that we can have a specific figure for the unclaimed dividends.
We have a provision in CAMA that if unclaimed dividends stay for a specified time, those dividends should be returned to the paying company and that is what the Commission is doing now. Any unclaimed dividends, which is 15 months and above will be returned to the paying company. That way, the shareholders also benefit as that money could be invested by the company and result in more interest for the shareholders.
On e-dividend, how many mandated accounts do we have? What is the quantum of unclaimed dividends?
About one year ago, the SEC stopped the free registration exercise, specifically 31st of March 2018. At that time, 2.2million investors had mandated. It is interesting to observe that just because the free registration stopped, members of the public appear not to come forward again. As at the time of the CMC Meeting, only about 2.7million investors had mandated their accounts.
There is a strategy that is going to be reviewed and developed by the market in concert with the banks and registrars to entice investors. The fee for every approved mandate is N150 but investors are not going to be asked to pay the amount before they are registered. If you have 120 accounts, you just mandate them company by company and the only thing you will pay per company is N150 even if you have dividend of up to N200, 000. It is just a processing fee for maintaining the portal and investors are not to be asked to pay at the point. Please encourage them to proceed to their banks and register. We believe that by the time we are giving report next, we would have improved.
What is the position of SEC in regulating crypto currencies?
In the last CMC, we talked about it and inaugurated a committee in respect of FinTech. The committee was charged with coming up with a FinTech Road map on the capital market community and we also informed you that we now have a dedicated division in the commission on that. The committee is working assiduously to decide what regulations we can make in this area. The commission has the mandate to protect investors. We know that crypto assets are volatile unlike ordinary assets. Since January 2017, we have been asking investors to be vigilant when it comes to that area. We don't want to get in the way on innovation. Regulators across the globe are paying attention to what is happening in this sphere. On the one hand, they want to protect investors and on the other hand, they want to support innovation. On all fronts, the SEC is looking at development in the FinTech space.
There is also an ongoing collaboration, led by the CBN; there is an inter-agency committee on virtual currencies on which the SEC is working with other market operators. In no distant time, the SEC will come up with regulations on crypto currencies.
Recently, you gave a directive on fidelity bond, what is the level of compliance?
Fidelity bond is one of the requirements for all market operators; they have to file fidelity bonds every year. It runs from January to December of every calendar year. We observed that some people were not complying, hence, we issued a circular. In that circular, the management gave a reprieve of 45 days. We have started compiling the list of those that have not filed, those that filed after the date that we gave as the deadline. All of those persons will be sanctioned according to the provisions of the law.
What's the update on margin loans so we don't have the kind of abuses we saw prior to 2008? What is the discussion with CBN so that processes are not abused?
Actually, when there were such abuses, we did not have comprehensive margin loans laws but now we have specific rules. After the meltdown, the SEC and the CBN came up with a rule on margin loans and it was after that we came up with a comprehensive rule on margin loans. But after the issuance of the rules, we discovered that there were almost zero activities on margin loans. That is why the market suggested that it appeared the rules were too stringent and suggested the need to look at the rules again with a possibility of amending it. Due to our experience of the past, we excluded banking shares from the list of margin loans; we also found out that in other jurisdictions, you could give loans to buy bank shares. As a result of that, we now started engaging with the CBN. The engagement is still going on and we believe that at the end of the day, we will be able to amend our rules.
What is the update on the listing of MTN on the Stock Exchange?
MTN might be in the market but it depends on the aspect of the market. We all know that a company cannot come to the market unless they are a public company and as we speak, MTN has not yet completed the process. There is a process to coming to the market; first you have to be a public company, and you need to have your shares registered with the Commission.
However I do know MTN had issues with the Nigerian government and they have been trying to sort it out. I think they have sorted out one aspect of that. I don't think the other part has been sorted out and because they have committed to coming to the market, they have decided to come through listing by introduction. I know that they are working hard towards that, they have visited the Commission to explain that and they also assured us that after the Listing by Introduction, once they were able to sort out the other issues, they could then come fully.
Right now, there is no formal application from them, but people need to understand that there are many processes for coming to the market. It can be either through Listing by Introduction or Initial Public Offering. When they file their application, we will be able to give you the right information.

Has there been training for those that will drive the process of Derivatives and ETFs course?
As we speak, the Rule on Derivatives will be ready soon and we have been building capacity in-house in partnership with South Korea. We have a knowledge sharing programme with them; they have been to the country twice now and our staff are scheduled to travel to their country for more training. Even their ambassador has been to the Commission and all of that is part of building capacity and training the staff. All stakeholders, including the CBN, have been joining hands together to ensure that we get it right.
The market has been down for over three weeks after the elections. Does it mean investors do not have confidence in the market?
Market depends on several factors, some are global and others are domestic. Some are industrial and some are also in terms of the company's performance. You can see sectors that are doing better; you can also see specific sectors that are doing well. During the elections, it's possible people have different expectations; some want to keep their money, some sell their shares to vie for political office, but as elections are over, we expect that some of those people that withdrew prior to elections will come back to the market. We can see also that after the elections, there is usually a lull in the market. The statistics are not that bad the day after the elections, the market actually moved up and around sub national elections, we saw that market came down a bit.
There was a time we did 42 per cent and there was also a time we did 17 per cent. There would always be sentiments. What is very important about the market is that in the long run, even though you have fluctuations, do you have something that is looking upwards? The stock exchange index started in 1984 with 100; today we are at over 30,000. There will definitely be ups and
downs.