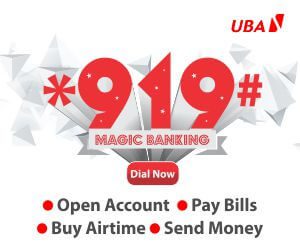 BY BENEDICT NWACHUKWU, ABUJA
The March 26 National Convention of the All Progressives Congress (APC) has witnessed a tremendous turnaround for good as the party has overcome the numerous distractions aimed at ensuring that it does not hold.
The ruling party, no doubt, has waded through sharks-infested water to get this far. And on Saturday at Eagle Square, members and stakeholders will decide the future of the party by electing a new National Working Committee (NWC).
As a build-up to this, the Mai Mala Buni-led Caretaker Extraordinary Convention Planning Committee (CECPC) set up various sub-committees for the convention and even zoned positions to ensure every zone is carried along.
However, indications are rife that the areas of zoning and endorsement of an aspirant may not sail through judging by the aspirants who collected and submitted forms to contest in various positions.
The Point can authoritatively disclose that the aspirants to the post of national chairman have unequivocally declared that there is no endorsement of any aspirant by President Buhari and that any claim of such is mere name-dropping. One of the Chairmanship aspirants, Senator Abdulaziz Yari discarded the zoning and went ahead to collect the expression of interest form. Only screening of candidates can stop him.
Last Friday was a very busy day at the Buhari House National Secretariat of the party. All the candidates stormed the premises to submit their forms in order to beat the deadline. Members and supporters of the various candidates with their musical instruments took over Blantyre Street where the APC national secretariat is located, singing and dancing as their principals returned their forms.
The former two-term governor of Nasarawa State, North Central and serving Senator, Umaru Tanko Al-Makura, after submitting his form said, "It is my pleasure and a great honour for me to be here, the headquarters of our great party, the biggest and most viable party in Africa, the APC. I'm privileged to be amongst those who are angling to lead this party.
"The success of this project starts from one's compliance with the directives and guidelines of our great party. I'm here to show my respect and deference to the leadership of the party, by complying with the regulations and guidelines that will make the process of the emergence of leaders of this party free, fair and credible.
"Having said that, I am motivated to contest for this office for two reasons. One, as one that has been opportune by providence to be around and holding a position as governor when the party was being merged. I knew and I still know how much sacrifice great men and women made to ensure the birth of APC.
"I know the contributions, the efforts. Those efforts are in order to consolidate and solidify the unity of this country.
This merger is not just a mere accord, or alliance. It is a merger of conscience, a merger of philosophy, a merger of ideology, a merger of ideas, all in the quest to make Nigeria great. People from the north, east, south and west, with different parties and tendencies, come together to assume one united, harmonious, mutual focus and unity as Nigerians.
"What I'm bringing to the table according to your question. You see my motivation is for national unity and cohesion. What am I going to do what do I have to fast track or preside over this process, because there'll be no government if there is no party, a formidable party.
"I believe all my pedigree as past experiences should be brought to bear to ensure that this party is formidable, formidable in the sense that we should have a leadership that will be sincere, honest, and be fair to everyone.
"A leadership that will ensure that it is guided by the Constitution of the Republic of Nigeria, and the constitution of our party. My experience in the field of politics, which I believe will come in handy, at this point in time, is the fact that I was a youth leader. And if you see the population of APC, it is populated by the majority of youth. Even though I'm about 70, I am youth at heart, because I've been a youth leader; a youth leader as NUNS executive in 1974, a youth leader as MP and a youth leader in plateau. So I know the terrain and the mindset of youths."
On the systems of choice he will like for the APC to use; direct, indirect or consensus, the former governor whose followers described as the "the best choice for the post" said, "You see, I'm a democrat. Our party constitution has given three procedures for the emergence of leadership, direct, indirect, and consensus. But I can tell you that the best option is that which allows franchise and permission for everyone to participate in the exercise. I will support an open-door policy, internal party democracy with the full participation of members so that they will have a sense of belonging and determine the fate and direction of the party. "
Another hot contender to the position of national chairman also from North Central, Saliu Mustapha told the party faithful that he is bringing what is lacking in the party to reposition it for greater achievement in the 2023 general elections.

"Let me start by first and foremost congratulating my group and thank the members of the APC press corps for always keeping us on our toes. Before now you have organized one or two events where you invited us to keep you abreast with what we should do differently. That is why our slogan is doing it differently.
"Saliu Mustapha's aspiration in this contest is to serve. This is not about title, but it is coming to add value, serving the party, and moving the party forward. To meet up with the millennium and global challenges of advanced politics. That is why for us in this team, we want to come and do Progressive and smart politics and proactive politics. We want to add value in many areas.
"First we want to ensure as leaders of this party we carry everyone along, we want to also make sure we guarantee level playing ground. We guarantee internal democracy because ones you fail to have that in your party that is the beginning of problems for you. We want to ensure every APC card-carrying member that we will create a level playing ground.
"Second, we will promote some deliberate policies if given the leadership of the party that will ensure that leaders who have paid their dues are well rewarded.
Third, we will also ensure that we adhere to our party manifesto. We started but later deviated, we want to make sure as a party we deliver on our promises in the manifesto.
"Fourth, is party discipline. When you lack discipline then you are bound to have confusion all over. We want to make sure if given the opportunity to lead this party there will be party supremacy. Not supremacy to dictate certain rules and conditions for the party. Not when you lose, you become a bad loser. We want to make sure we work together as a team. We want to promote certain values in this party by establishing a progressive institute whereby we will be there to brainstorm ideas for the party on how to move the party forward."
On how to help the government in place to promote certain objectives, he said he would ensure, if given the leadership of the party, to put in place policies to give our youths and women a sense of inclusiveness. "That is what we are lacking. We want to ensure that we start including youth and women in certain positions as deputies so that we can mentor them into positions of responsibility. We also want to give the less privileged or the physically challenged people a certain quota so no one will deny them the opportunity to participate," he further explained.
"The Point can authoritatively disclose that the aspirants to the post of national chairman have unequivocally declared that there is no endorsement of any aspirant by President Buhari and that any claim of such is mere name dropping"
Yet another aspirant also of North Central Zone, Senator Sani Musa from Niger State led his followers and party faithful to the Buhari House where they beat the Friday 18 deadline for the submission of forms.
He declared that "I'm looking forward to this convention on 26 March and on that day there will be a new beginning in the APC. In which there will be a transitional change, we will bring digitization into the APC. To be cohesive, the APC needs a leadership that will bring direction. The APC needs a leader that will be able to build concession between all dividing organs.
"The executive governors are there to support the party and the party is there to work with the governor. We want to see a party that will become an institution in Africa. APC is the largest party and all we need to do is to put the structure.
That is, the political parties need to be very strong. We have a democracy in this country that has a very strong foundation but what we are lacking is the leadership that will be able to transform our party structure to what it should be. A platform to groom leaders. That is what I'm bringing new to APC. And APC will not be dependent on anybody to fund it.
With the number of 43 million members, we have no business going cap in hand to beg anybody for money. That is what I'm bringing to APC."
Reacting to the purported endorsement of Senator Abdullahi Adamu by President Buhari, the Niger State-born politician said, "Why did the party sell forms to us? You sold forms to us. And as far as I'm concerned, there's never been anybody that officially contacted me or any other aspirants. Nobody! And the spokesperson to Mr President, Femi Adesina had said it that there is no endorsement. So, we want a vibrant leadership. We want leadership that will change the status quo. What are we talking about, the endorsement I want is your endorsement. I want the endorsement of 43 million APC members. That is what I need."
The representative of people with disability (PWD) on the APC NWC Musbau Lawan Didi in the company of his faithful also stormed the APC National Secretariat for the same purpose of submitting his form.
Didi told The Point that the All Progressives Congress is not only a party that recognized people with disability but also gives the platform and encouragement to excel.
"When you hear there are abilities in disability, this saying is made practical in our party, the APC. The constitution of APC gives those of us living with disability a sense of belonging. The leaders and founding fathers of our great party make sure there is no discrimination and it has remained so. That is why, for the first time in the history of our political life, we are carried along as equals not beggars hanging around the politicians.
"We came to submit my form to represent my people and you can see that my people are solidly with me because I represented them well at my first time and I will make sure I improve on my achievement."