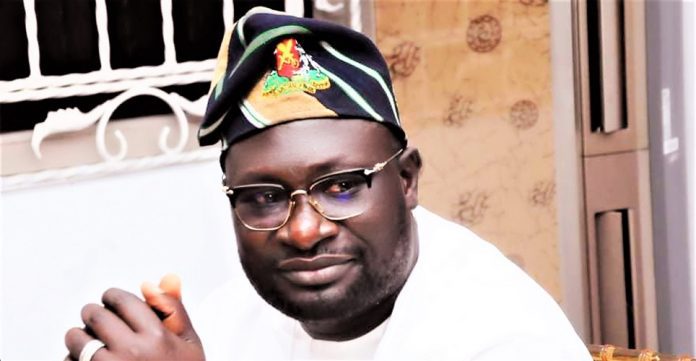 Ayiri Emami is a Nigerian businessman, politician, and philanthropist who is the chairman and chief executive officer of A & E group, a company with investments in oil and gas, construction, haulage, entertainment and the hospitality industry. He is also the Director, Special Duties (IV) of the Presidential Campaign Council of the All Progressives Congress. In this interview with some select journalists, the Warri High Chief alleged that there are those working to sabotage the presidential flag bearer of the APC, Bola Tinubu. He claimed that they are doing so because they do not want a strong willed personality to succeed President Muhammadu Buhari. Excerpts: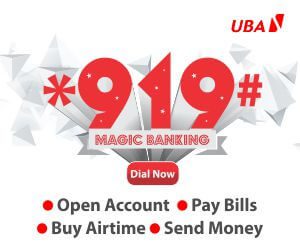 There is so much unpalatable news coming from the APC. You have a presidential candidate in Bola Tinubu but the story out there is that the house is divided against itself and we have a few weeks to the election, what's your take on this?
To me, I don't want to believe that the house is divided against itself. There are some elements who are trying to sabotage the system, but I don't want to believe that the house is divided against itself. If the house is divided, you can see party chieftains coming out to say, "Oh, this is what we want to do".
For me, if you cannot come out, that shows that you're a coward, you're just there, just trying to sabotage yourself, not even the interests of everybody. So I don't see that as a house being divided against itself.
President Muhammadu Buhari is not carrying the campaign on his head as it should be of a leader of the party towards ensuring that Tinubu becomes the next president and this can be seen on a number of cases that he was not present at the campaign. How do you react to that?
Even in his own election, it was other people that were actually championing his campaign. So, I just feel that that is his normal style.
All humans are not the same. Tinubu is a workaholic, during the 2014/2015 campaigns, he did that. At a time, even during the primary some body that was contesting, like President Muhammadu Buhari said I didn't have money to give to the delegates. For example, if he was not the one contesting, people would have said this man is a wicked man.
Then, he was the one contesting and he could make that kind of a statement in the public while canvassing for votes at the campaign ground. To me, it is his lifestyle, even if he is supporting you, it is not that type that comes out to the public and says it.
But what we're trying to see is that those saboteurs within should please retreat. Let's go into a proper contest. I don't see any problem.
To me, I know that Buhari is supporting us because he had said it publicly and that is one Muslim man that I believe that once he swears by the Quran, he stands by it.
One of the bedrock of elections is funding. Most of the campaign council members are in complete lack of funds, and we know that the governors are not really coming out to spend money; the party has failed to raise funds for this, thereby leaving only Asiwaju with the burden to spend money. Don't you think this is part of the plot to frustrate Tinubu from winning this election?
I don't even see PDP or any other party throwing money, because the economy itself, there is no money to throw around. When there's money to throw around, people will throw money around. The situation today, not only in Nigeria, around the world, if you understand the situation, is not actually friendly to throw money around but when it is necessary, you bring out money to spend.
To me, instead of throwing money around, going to rallies and all those things, I will keep my money for logistics to move people. For example, in the riverine area where I can move people to various communities so that they can vote, I will do so. It is not only in Nigeria that we have economic issues. To throw money around will be a little bit difficult. Not peculiar to APC.
You are from Delta State where the PDP vice presidential candidate hails from, what impact do you think Asiwaju can make?
Asiwaju will make a lot of impact; I have said it before now. The governor (Ifeanyi Okowa) is a very good friend and an elder brother. But with due respect, he has not done very well for the people. Warri is an oil city, we are in total darkness; roads are not good, very dirty, people are not happy.
So, it's already showing that Asiwaju and OvieOmo Agege are making a lot of waves. To a lot of Deltans, Tinubu is our in-law and that is working for him. So, if Asiwaju goes to South South, he is talking to his in-laws and we know he is going to do a lot for us.
Even before now, he used to extend his hand of fellowship to us. When we have problems, we run to him and he solves them.
Outside Delta, how secure is Asiwaju in terms of galvanizing votes in the whole of South-South?

As Director of Special Duties, I have done a lot of studies because sometimes I am very angry when people say (Peter) Obi is going to have votes in the South-South.
It is not the way people are looking at it. There is a family in my local government. If everybody is in this party, they will be at the other party. When some of us were in PDP, they were in the Labour Party, because (Great) Ogboru was using Labour then.
When APC came, they moved to APC and we moved with them. I thought when Obi's Labour party was back, I thought they would move. I organised one event, trying to sensitise people to pick up PVCs and I tried to go around the entire local government to know the members of the Labour Party, but we couldn't find any.
Maybe one or two persons now who could not get APC tickets are there to get the ticket to contest. What I see is PDP versus APC. That's one thing I want to still advise my people to come out and give proper support to Asiwaju because Asiwaju will definitely win. And if he wins, the North will say they are the ones that supported Asiwaju that we didn't come out to support Asiwaju.
When (Nasir) el-Rufai was saying Obi will win South-South and South-East, to some of us, we felt pain. That means he's not doing his study properly or maybe they are trying to sabotage us so that at the end of the day we cannot go and start laying claims that we actually worked for Asiwaju.
If not, whatever el-Rufai was saying, 80 percent of it was true. But saying that Obi is going to win South-South, for us, is very painful. He is somebody we respect. I don't see Obi winning anywhere in South-South. You can check it out.
The recent policies of the present government, the Naira swap, fuel scarcity and all the rest are creating a serious problem for Asiwaju's ambition, what's your response to that?
Asiwaju has said it earlier when we were in Ogun State that it is sabotage. I was standing very close to him when he was saying it. I was having that feeling that how can our presidential candidate start saying this kind of thing. But at the end of the day when I looked at it and did my own analysis, I found out that he was very right.
But we are going public now letting everyone know that the saboteurs are some people, all because of Asiwaju. At least, we are trying to convince everybody that when Asiwaju gets there, he is going to correct the abnormality. We can't just sit down and let them sabotage a good man who wants to come and change the narrative.
I wanted to ask if the anger out there will not affect the chances of APC bearing in mind that it is the APC government that is inflicting…
(Cuts in) That is what those people that are sabotaging want to achieve and that's why I am with you now so that more people will read tomorrow and know that these things are geared towards Asiwaju.
If you see Asiwaju campaigning and everything, once he goes anywhere, he would say please come out and vote no matter how. Even if you don't have fuel, try to trek to the place, because if he wins, this fuel scarcity will end.
So in other words these things are not the policies of the APC?
They are not policies of the APC at all because if they are the policies of the APC, everybody would be involved. These are policies of a few people to sabotage. Why introduce such policies during the election?
People are claiming rightly, or wrongly, that these people in the Villa that Governor Nasir El- Rufai of Kaduna State referred to as cabal have a personal grudge against Tinubu. What is this grouse?
Let me use myself as an example. Even in our small community. If you know you're right and you know what you are doing and you want to lead, many people will come after you because a lot of people don't want somebody that understands the system to lead.
Asiwaju knows it all. So, looking at my small community, people know that I know the tradition; I know my right from my left when it comes to tradition. So you will see every day all kinds of battles or kind of blackmail, or kind of way to stop me and that is how I see Asiwaju. He knows a lot about governance, he knows what to do to make sure that this place works. And if it works, there are people there doing dubious things who would not be able to do it.
So, if such a person is to take over, it won't be an easy battle because they know he knows the inner workings of government and can't be manipulated.